October 8/14 17:02 pm - Winnipeg Gears Up for Cross Nationals

Posted by Editoress on 10/8/14

During the last weekend in October, a small city on the Canadian prairie, Winnipeg, will host a National Cyclo-cross championship that seeks to surpass all previous editions in scope and quality. Moreover, a downtown venue will maximize exposure to the event and sport by taking cyclo-cross to the people.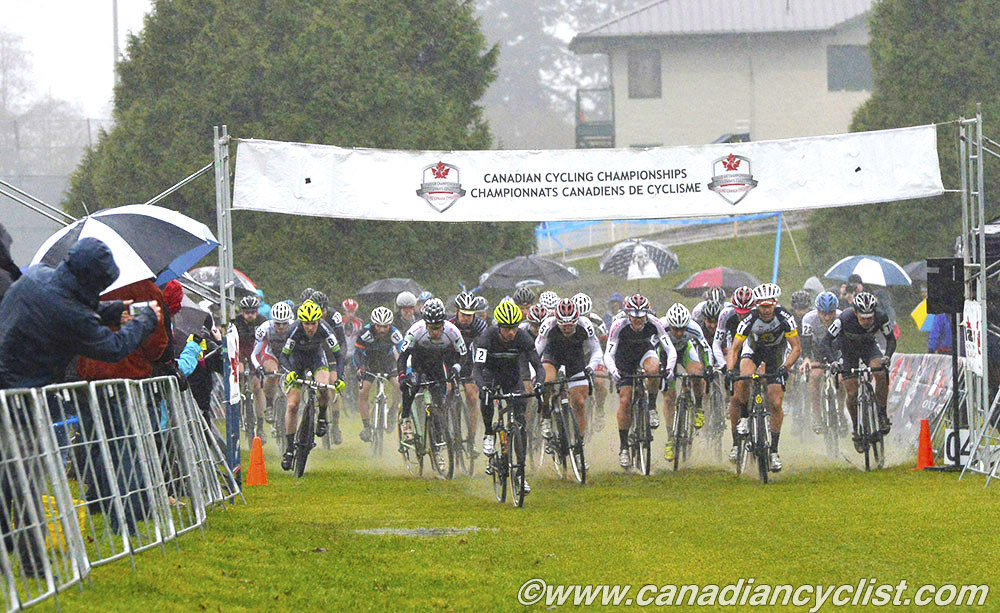 cycling+canada Source CanadianCyclist.com

Canada's national cyclo-cross competition has a 25-plus year history. The 2014 Shimano Canadian Cyclo-Cross Championships is the first edition to run as a three-day full-blown festival similar to big American events like Providence. On October 24th, the Kick Cancer Cyclo-Cross Derby launches the weekend with new programming in the shape of community races and clinics. Serious competition ensues with the Canadian Cyclo-Cross Championships on October 25th and Manitoba Grand Prix of Cyclo-Cross international UCI C2 race the following day. Title sponsor Shimano will provide neutral support throughout the weekend.

The Forks in the heart of Winnipeg hosts the three-day festival. This popular gathering place showcases shopping, dining, and cultural attractions in a waterside park setting. Gravel paths, deep sand, grass, pavement, cobblestones, and riverfront furnish elements for a dynamic and fast course. One section winds through a marketplace selling strong coffee, warm pastries, and international fare from empanadas to spring rolls.

Riders will experience a circuit with an in-town feel similar to venues in the Belgian motherland of cyclo-cross while introducing the sport to thousands of individuals. Upwards of 30,000 people visit The Forks on its busiest days.

The Forks first held a cyclo-cross competition in 2013 with Manitoba's provincial championships. Current women's elite Canadian cyclo-cross champion and new mountain bike world champion Catharine Pendrel is familiar with the venue and scheduled to compete in both days of elite racing.

"Races are always better when we can draw large crowds and share our sport," Pendrel says. "I like it when people that have never watched a bike race can happen upon one and check it out and meet the people that devote their lives to it! I think the downtown venue will add energy to the riders, races and the crowds."

Friday's day one presents a morning through night slate of fun races, bike skills and heckling lessons, and special sessions for women that include a Fast and Female chat for junior riders. Activities benefit the Cancer Care Manitoba Foundation.

Canada's elite and best amateur cyclists battle for red and white maple leaf jerseys on Saturday. Maghalie Rochette and former Elite champion Mical Dyck are among the riders who will face Pendrel in the battle for the Elite women's title. On the men's side, current Elite champion Geoff Kabush and reigning Junior and U23 champions Willem Boersma and Michael van den Ham are set to compete, as well as last year's Elite podium finishers Aaron Schooler and Cameron Jette.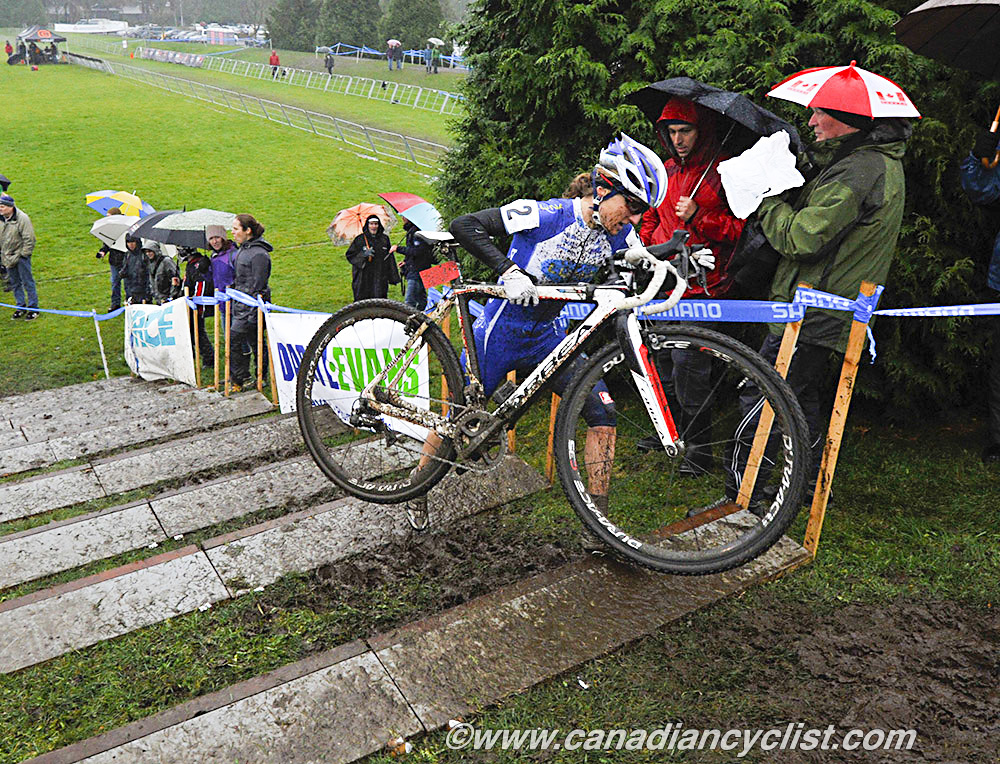 Saturday's non-championship races highlight athletes pursuing dominance in U13, U15, and U17 categories. Concentrated and smiling faces should light up the separate kids course.

Elite riders expected to challenge Canada's best at Sunday's Manitoba Grand Prix of Cyclo-Cross include Americans Ellen Noble and Jeremy Durrin, as well as top British rider Gabby Durrin.

With Winnipeg located within a day's drive north of Minneapolis, the UCI race is expected to draw a fair number of Americans. Cheers of national pride will echo within The Forks during Friday night's Canada versus USA relay race and Wannabe Canadian Challenge on Saturday.

And in another first, the Canadian premiere of the film "Working Dogs," featuring Kabush, plays on Thursday evening.

This year's championships take place earlier than the typical November calendar slot.

"Last year we ran them in the last week of November," says Nicholas Vipond, competition coordinator for Cycling Canada. "But generally that weekend in Winnipeg is under two feet of snow and minus 20 Celsius."

With only one other 2014 UCI race in Canada, the one-day C2 Cyclo-Cross de Rimouski, the national championship becomes a singular opportunity for Cycling Canada to put on the country's biggest cyclo-cross event.

"It's great to have big events at 'home' because they connect our community," Pendrel says.

"For me it's a chance to get to know some of the up and comers, the organizers and families behind the racers. For developing riders, they get exposed to what bigger, faster races look like and can challenge themselves at a higher level without the challenges of international travel."

True to both grassroots Canadian cyclo-cross culture and European tradition, local brewer Half Pints will supply a Belgian IPA called "Dead Ringer" which it created uniquely for the Shimano Canadian Cyclo-Cross Championships.

Winnipeg will welcome the event again next year with continued support from title sponsor Shimano.

For more information visit the event website at winnipegcx2014.ca.
---
Related Photo Galleries
---