April 30/17 17:49 pm - Podiums for Canada at Lourdes DH World Cup

Posted by Editoress on 04/30/17

Canada had strong results at the opening round of the UCI Mountain Bike Downhill World Cup on Sunday, in Lourdes, France. World champion Finnley Iles (Specialized Gravity) won the Junior men's race, Mark Wallace (Canyon Factory) was second in Elite men, and Canadian champion Miranda Miller (Specialized Gravity) was sixth in Elite women.

Iles, who is the 2016 World Cup overall champion and the defending champion at Lourdes, won by over three and a half seconds to take the lead in the Junior men's World Cup competition.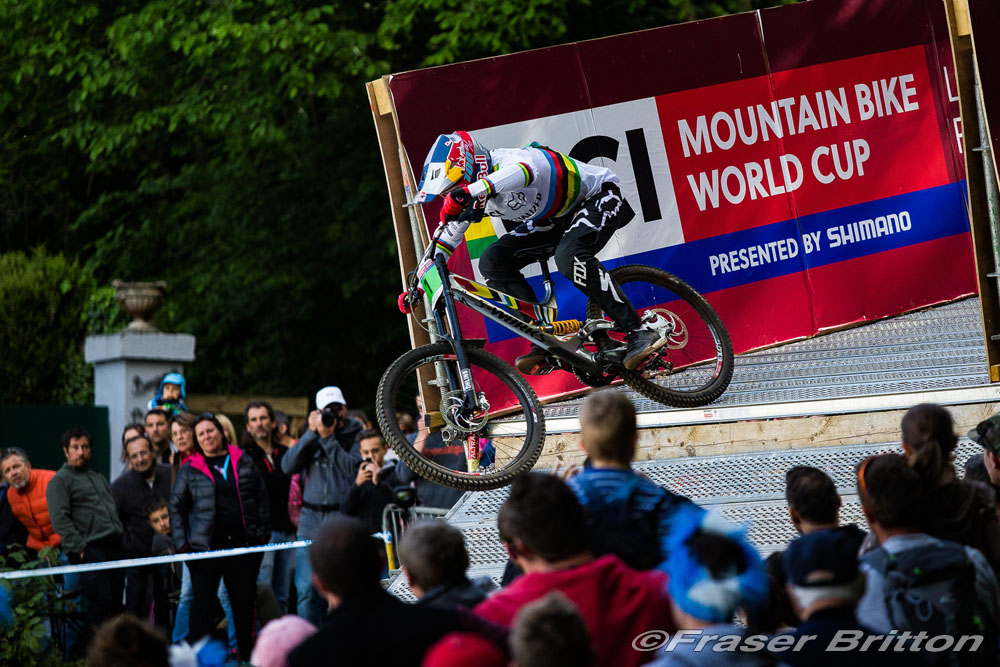 Finn Iles
In the Elite women's category, world champion and 2016 overall World Cup champion Rachel Atherton (Trek Factory Racing) took a convincing win, followed by Australian champion Tracey Hannah (Polygon UR) and top qualifier Tahnee Seagrave (Transition Bikes/FMD Factory). Atherton now has an incredible 14 straight World Cup victories, plus two world titles, since 2015.

Atherton admitted the continuing win streak is starting to affect her; "I cannot believe it. The track was so rough in training. I know Tahnee has been training hard and she beat me in qualifying, so I just knew I had to go out and do what I normally do. I was so nervous, I don't think I can do this for much longer ... it's so nerve wracking! Tahnee's absolutely pushing me."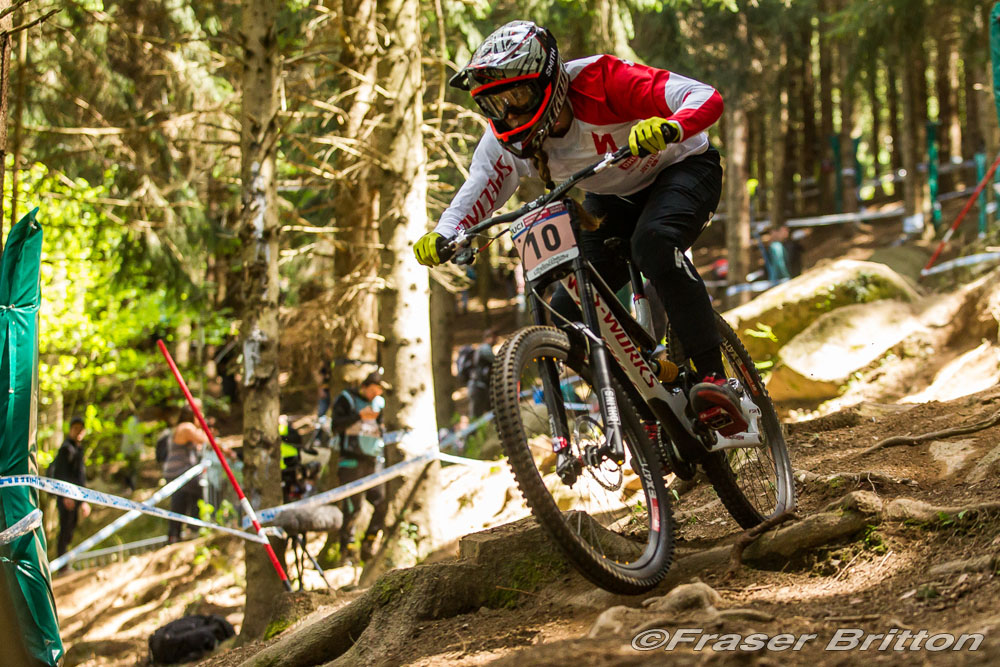 Miranda Miller
Miller, who finished just off the podium and is racing for her first pro team, commented: "My race run was a big improvement from qualifying and definitely a step in the right direction. I made a couple mistakes that I definitely regret, but even so I'm really happy with how the weekend went with the new team and crew. [I'm] fired up for the next rounds!"

The Elite men race saw a storm blow in at the top of the course for the final ten riders - the top qualifiers - bringing blinding fog, heavy winds and rain, and making the course slippery and treacherous. Alexandre Fayolle (Polygon UR), the 28th rider to start was in the Hot Seat at that point, followed by Mark Wallace and Marcel Gutierrez (Giant Factory Off-road). None of the top contenders could beat the conditions, with most finishing in the 60s and 70s, leaving Fayolle to claim the title followed by Wallace and Gutierrez. Fayolle became the first French man to win a World Cup Downhill event on home soil since 1998 [Christian Taillefer in Les Gets].

"I have dreamed of this since the very beginning of my career," said Fayolle, "I've worked hard and now it has happened. I just can't believe it. I just gave everything I had ... I have no words. I want to share this with my team, my mechanic, my family and every French person."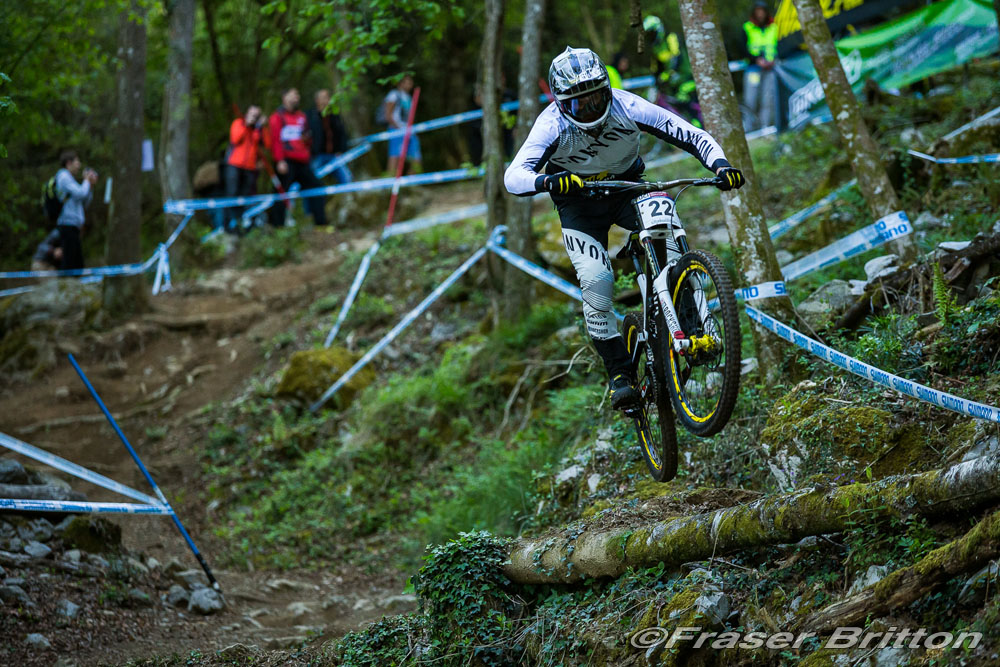 Mark Wallace
Wallace recognized that conditions were a factor in his best-ever World Cup result, "Even though it was my best finish and first podium it doesn't feel like I completely earned it due to the weather. It's unfortunate that something uncontrollable like the weather has such a big effect on results, but I guess that's just part of competing in an outdoor sport. Especially one in the mountains. That being said, I felt like I rode better today than I have in a while and was happy with my run so it was a good weekend!"

Wallace's second at Lourdes is the same result his team mate, the late Steve Smith, achieved at this race last year.


Final results
Qualifying results
---
Related Photo Galleries
---