December 10/18 14:22 pm - GoFundMe Campaign Launched for Paracyclist Kara Douville

Posted by Editoress on 12/10/18

Friends of Canadian paracyclist Kara Douville (women's H4) have launched a GoFundMe campaign to raise money for a new handcycle, with a goal of $16,000. Douville won both the road race and time trial this year in the combined H3-5 category, and finished fourth in both events at the Para-cycling World Cup in Baie-Comeau, Quebec. She is a member of the NextGen national team.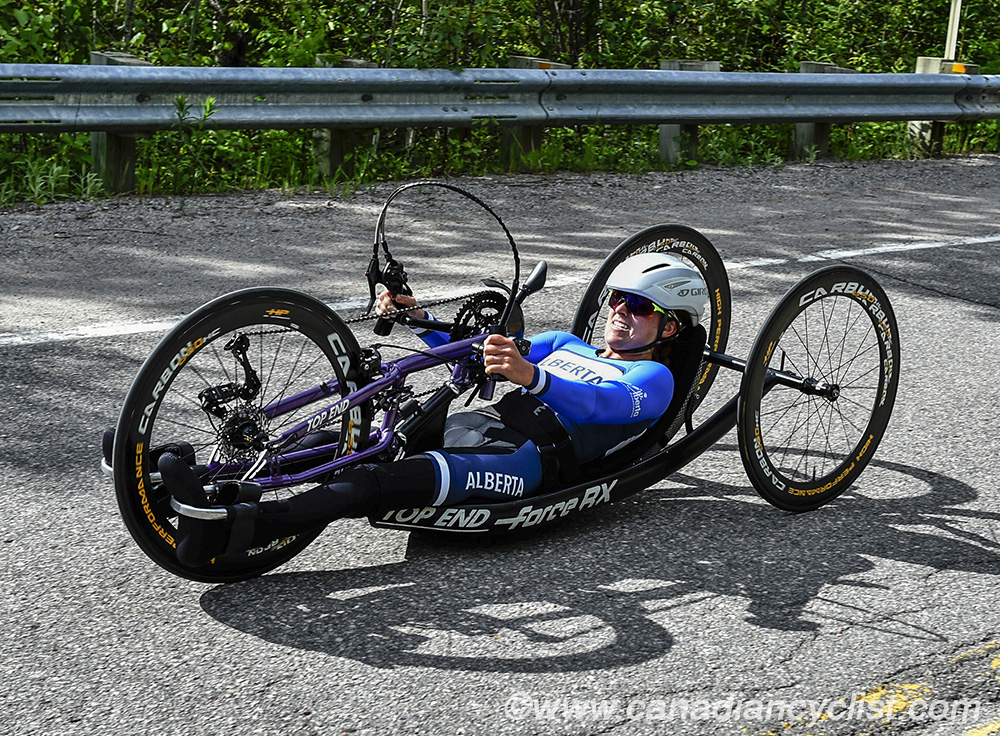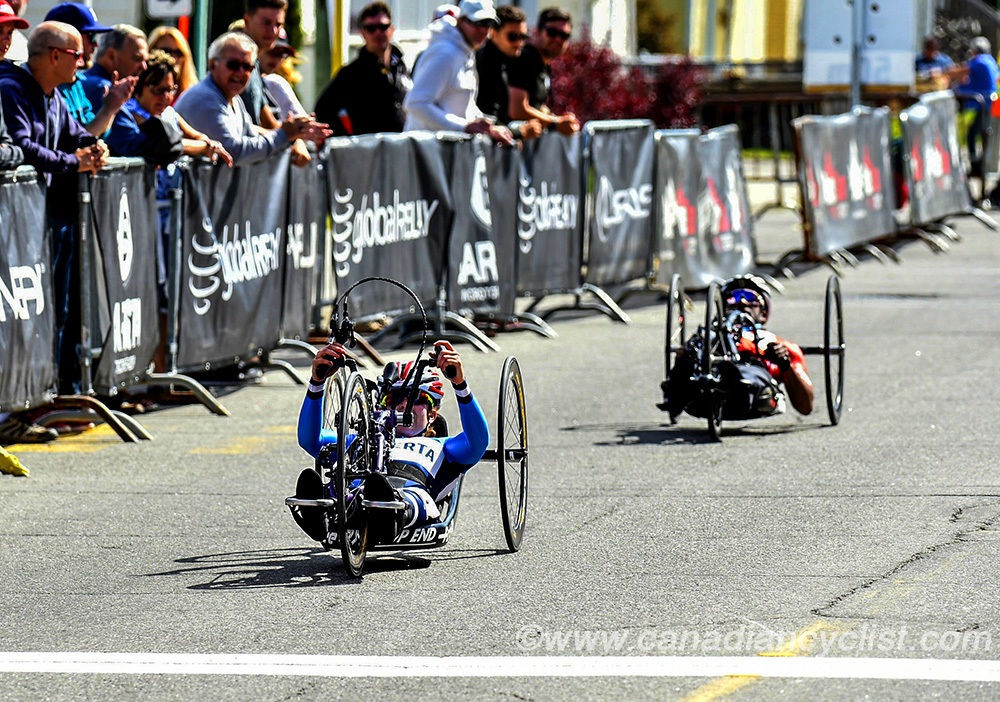 Throughout her incredible journey Kara has always stayed true to her identity of being active, determined, and optimistic. Traits that have helped her reach the goals she sets for herself. Kara is determined to continue the journey and has set her sights on a new goal:

Her dream is to represent Canada and compete in the 2020 Paralympic games in Tokyo! She wants to qualify for several World Cups along the way and is ready to give it everything she has to make it happen.

To reach her goal, Kara will have to race at a level where the quality of her equipment will make all the difference. When Kara came across the finish line at the Canadian Championships this June her fellow competitors were amazed that she made such good time considering the quality of her bike. "Imagine what you could do with a faster bike," one of her fellow racers said. For people living with a disability, specialized adapted sports equipment for recreation or competition come with a very high price tag. The financial assistance that exists in Canada only addresses a small fraction of the costs. Individuals are expected to pay outrageous amounts out of their own pockets just to stay active or to follow their passions.

Up to this point Kara has managed to achieve amazing results by using standard equipment, which she initially had to borrow due to the high costs of ownership. To make the next step in realizing her dream, we want to help Kara get a Carbon RevoX handcycle, a proper racing bike that comes at a cost of $16,000. This bike will give Kara the chance she deserves to compete against the fastest women in the world.

So far, the campaign has raised nearly $4000. If you want to contribute, visit Kara's Paralympic Dream.
---
Related Photo Galleries
---