December 28/18 6:59 am - Batty, Chernove & Woods Top 2018 Canadian Cyclist Awards

Posted by Editoress on 12/28/18

The 22nd edition of the Canadian Cyclist of the Year awards saw two repeat winners for 2018, in these Peoples Choice awards. World championship bronze medalist Emily Batty of Brooklin, Ontario, was chosen as the Female athlete of 2018, while Vuelta a Espana stage winner and world championship bronze medalist Mike Woods of Gatineau, Quebec, is the Male cyclist, and two time world champion Tristen Chernove of Cranbrook, BC, took the Para award. Woods also won the Best Individual Performance award for his bronze medal at the Road World Championships.

The Canadian Cyclist Awards are the oldest and most recognized cycling awards in Canada, voted on by thousands of cycling enthusiasts from across Canada and around the world. Voting took place between December 19th and 27th.

Mountain bike professional Emily Batty had possibly the best season of her career in 2018. In addition to her bronze medal at the world championships, Batty finished third overall in the season-long World Cup series, including six top-5 results. She also successfully defended her national title and is currently ranked sixth in the world standings. Batty was previously chosen as Canadian Cyclist of the Year in 2015. Batty took 40% of first place votes, followed by national time trial champion Leah Kirchmann of Winnipeg, with 25% of first place votes.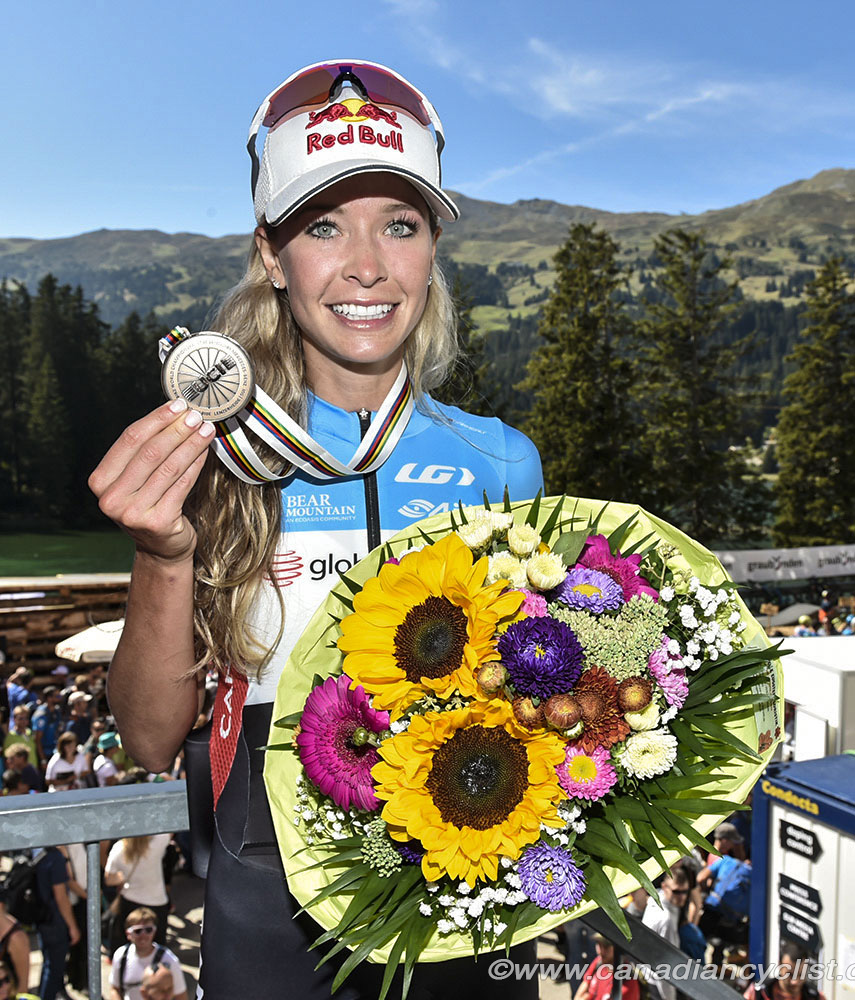 "I'm thrilled to win the Canadian Cyclist of The Year Award for the second time in my career," said Batty. "I'm proud of the consistency I raced with all year and finally realizing I can be at the front fighting for the win nearly every World Cup. I've worked towards those types of performances for years, believed I had the potential, but this year I felt it and was able to execute on those feelings every weekend. Good things take time, and maybe 2018 podiums will become first place finishes in 2019. It's what I'm working towards everyday and I feel like I have so much more room to improve. I would also like to take this opportunity to thank everyone that's supported me along the way - my coach Adam, fans, friends, family and Trek Bikes, Red Bull, Lululemon, Pfaff Auto, Oakley, and Kindred Financial. These people and sponsors are the true backbone to my career, and have provided me the resources and support which has allowed me to invest in my performance, ultimately achieving better results with each passing year."

Mike Woods had an exceptional year in 2018. One of only a handful of Canadian men to race at the WorldTour - the highest level of professional road racing - Woods began his season on the EF Education First-Drapac p/b Cannondale team with a second place finish in the Liege-Bastogne-Liege Spring Classic. In May, he finished second in a stage of the Giro d'Italia (Tour of Italy), one of the Grand Tours of cycling, and 19th overall. However, it was in September when he really shone, first by winning a stage of the Vuelta a Espana (Tour of Spain), the final Grand Tour of the season. He followed that up with an exciting bronze medal result in the men's professional road race at the world championships in Innsbruck, Austria, the first Canadian man to finish on the road race podium since Steve Bauer in 1984. He is the top Canadian in the world rankings, in 37th place. Woods took 77% of first place votes cast.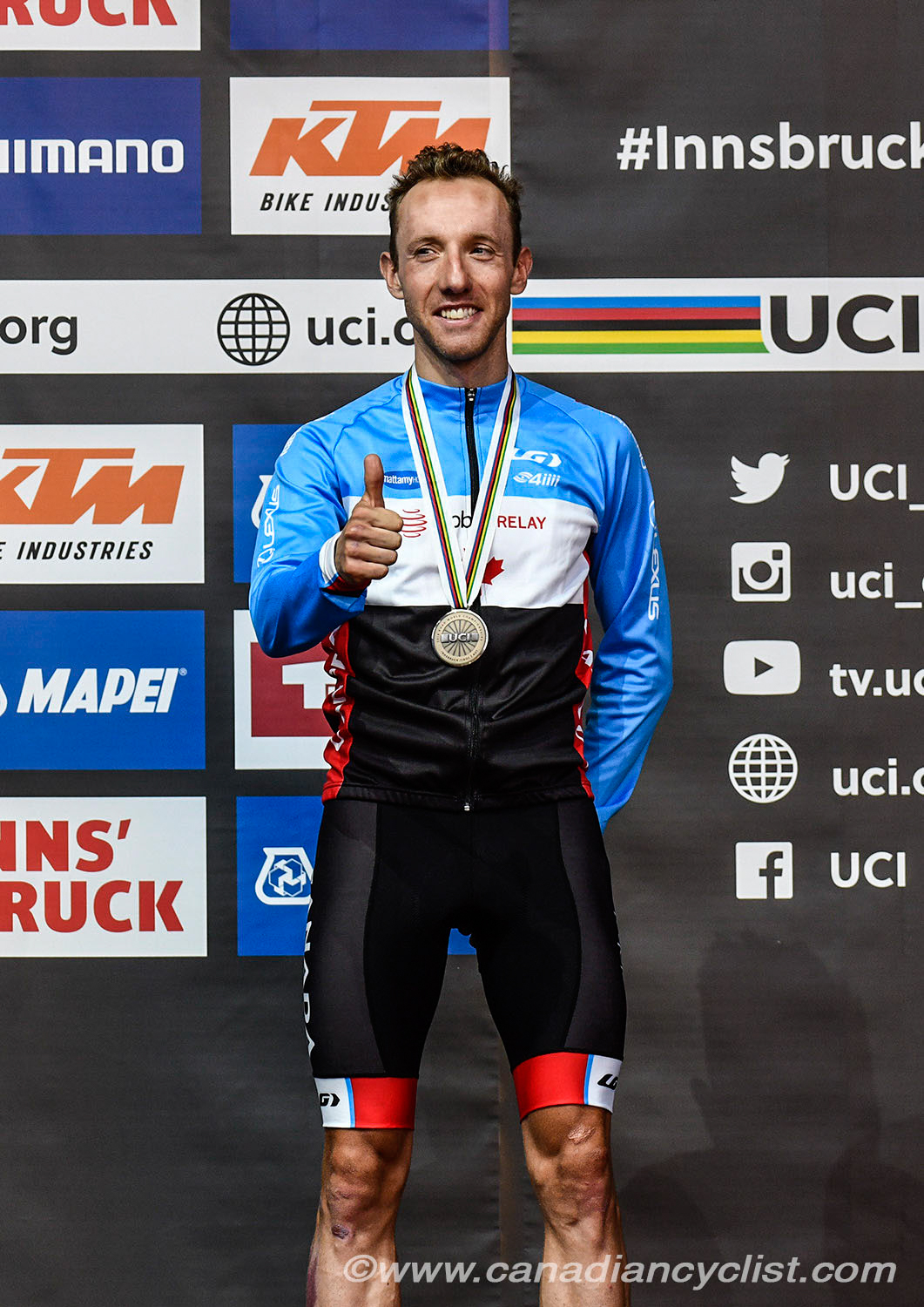 "It's an honour to be chosen for the Canadian male rider of the year and the Individual Performance of the year," said Woods. "Especially when considering the exceptional performances by numerous other athletes within the sport of cycling in Canada. I want to thank everybody who voted for me, and for all of the people that supported me over this year. This was a year of both great highs and great lows for both my wife and I, and we could not have got through it without the support of my family, my good friends, my coach, and my team."

In 2016, Tristen Chernove became the first Canadian Cyclist of the Year in the new Para category, repeated last year, and has now won his third consecutive CC Award. This year, Chernove won world titles on both the Road and Track, as well as winning three additional world championship medals. Chernove is currently ranked Number 1 in the world for both road and track for his C2 category. Chernove received 42% of first placed ballots cast, followed by Shelley Gautier (Toronto, Ontario), a two-time world champion on the road in the T1 category, with 25% of first place votes.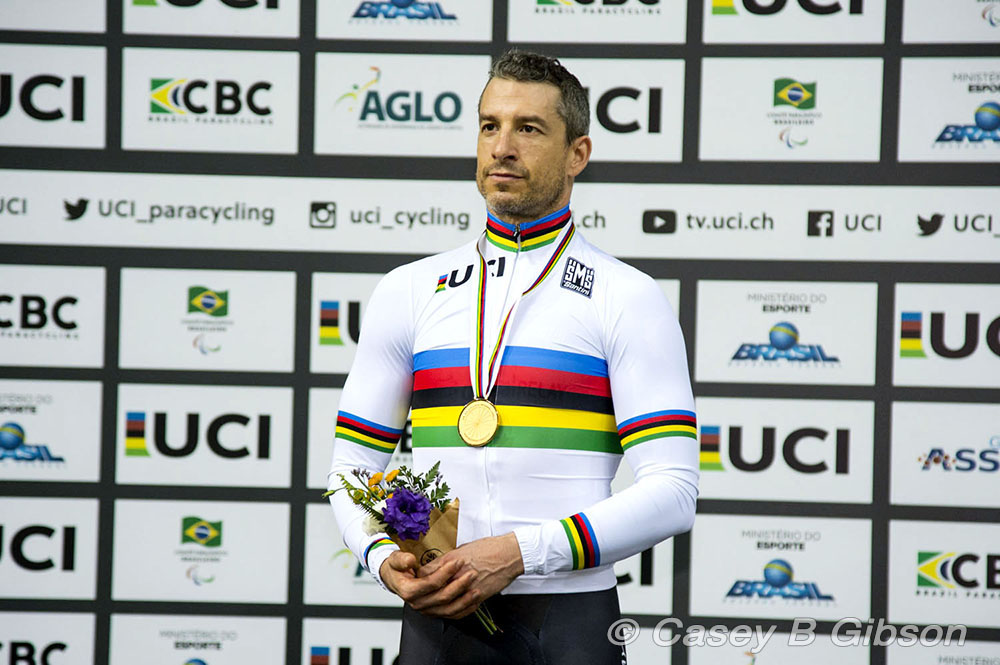 "I'm thrilled to have again been included in the Canadian Cyclist of the year awards, what company to be in!," said Chernove. "To win is amazing, leaves me feeling very supported, so a huge thank you to all who voted. 2018 has been my favourite year of racing to date, highlighted by winning the world championship road race in Maniago, Italy, to defend my title in what was one of the most exciting and hard fought finishes of my career. So many high points this year; maybe I'm learning to manage the stress and find joy more consistently? It's been a gift and joy to race domestically with Langlois Brown Racing, and internationally with this talented Para team that has become an International powerhouse. 2019 holds some big challenges ahead but I have the best support network enabling me; I will make it the best year ever!"

Canadian cyclists had a strong year in 2018, and voters had 13 performances to chose from in the Best Individual Performance category, in disciplines ranging from Road to Para, Cyclo-cross, Downhill and Cross-country Mountain Bike. In the end, Mike Woods was the top vote-getter for his bronze medal in the men's world championship road race, after a three-way sprint for the world title. Chernove finished second for his world title on the road, with Woods' stage win at the Vuelta a Espana chosen as the third performance of the year.
---
Related Photo Galleries
---