November 10/19 21:48 pm - Rochette & West Win Pan Am Cyclo-cross Titles

Posted by Editoress on 11/10/19

Two Canadian riders won Pan Am Cyclo-cross Championships on Sunday in Midland, Ontario. Ruby West (Pivot Maxxis p/b Stans Notubes) took the Under-23 women's title, as Canadians swept the podium, while Maghalie Rochette (Specialized/Feedback Sports) repeated as the continental champion in the Elite women's race.

Both Rochette and West won in dominating fashion, riding away from the rest of their respective fields on the opening lap of their races. West won by 1:37 over Dana Gilligan (Hardwood Next wave), with Canadian champion Sidney McGill (Pedalhead Race Room) completing the Canadian podium.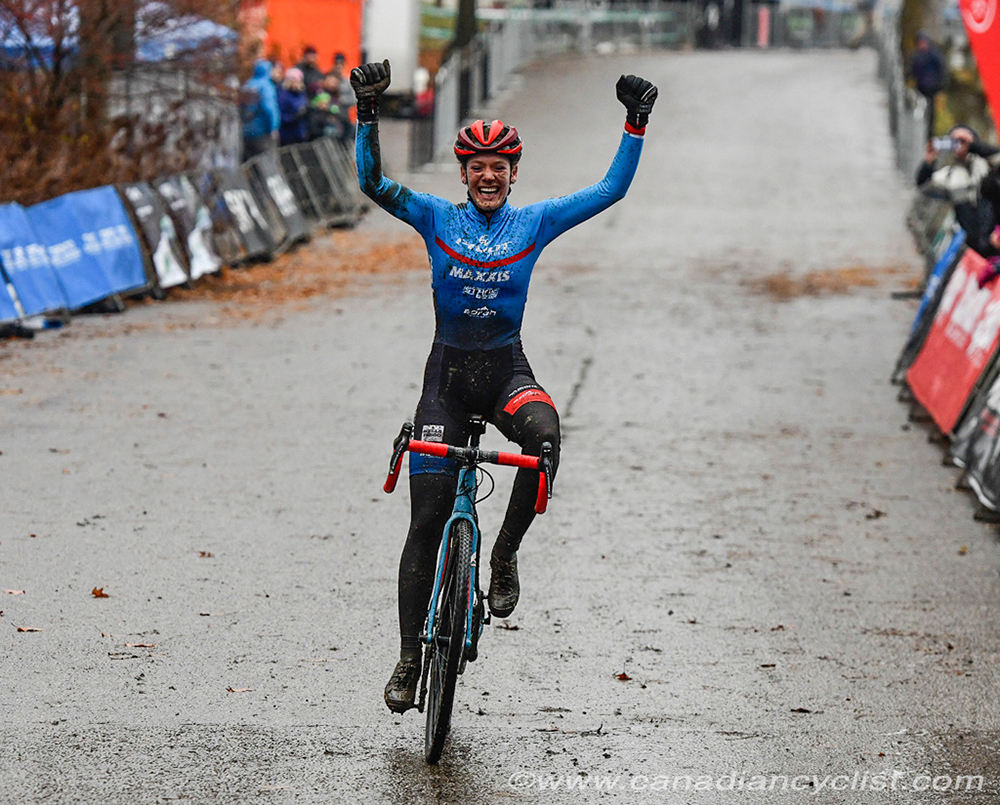 Ruby West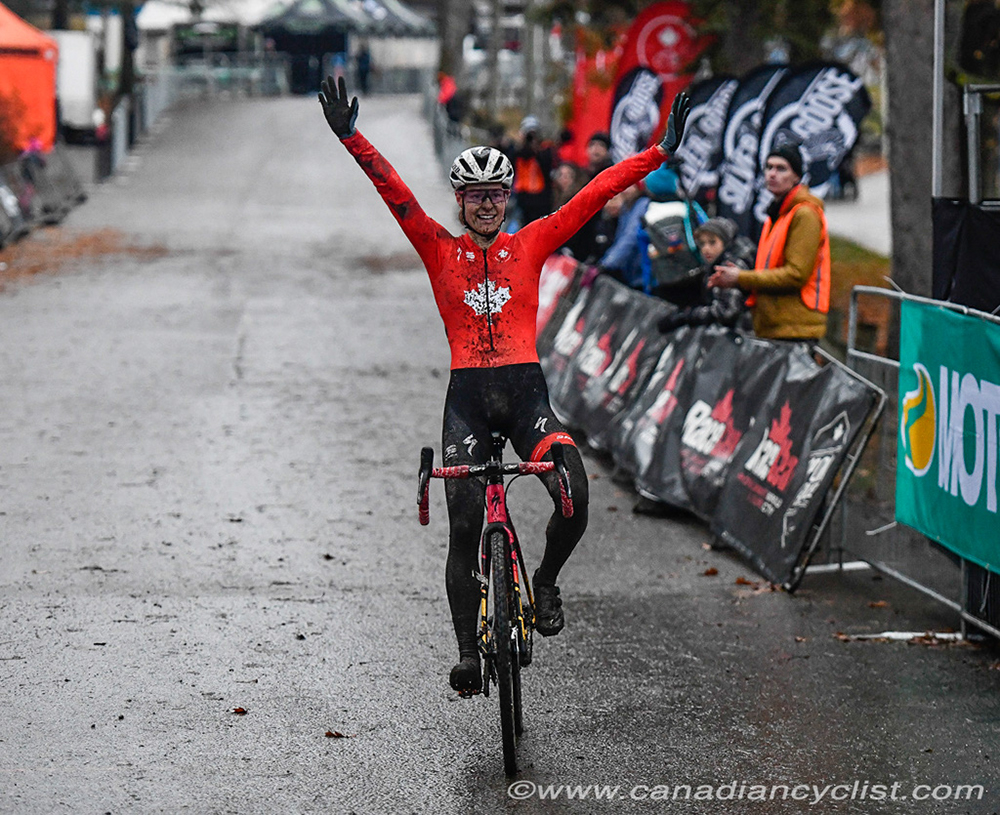 Maghalie Rochette
"I knew today was going to be a bit of a mess out there," explained West, "and it would be a race about stayed controlled and smooth. I tried to just stay in my comfort zone and ride the lines I knew. I kept it within my limits and that helped a lot. Last weekend was a pretty disappointing weekend [when she lost the national title] and that definitely added some fire to the belly. I saw two laps in that I had a gap, and I was telling myself 'use that anger from last week', and it definitely gave me a little push."

Rochette, who won the national title last weekend, beat American Clara Honsinger (Team S&M CX) by 40 seconds in the Elite women's race. Jennifer Jackson (Easton-Giant p/b Transitions Lifecare) was the only other Canadian in the top-10, finishing fifth.

"My goal was to start really fast," said Rochette, "and see if people could follow me or not. The conditions were really slippery, so I knew it wasn't going to be group racing. So I decided to start fast; it's easier to ride by yourself in those conditions, so I figured I would try to go from the front. It's cool; I'm the one who gets to wear the jersey, but it's team work, and there's a lot of people behind these jerseys."

Heavy rain throughly drenched the circuit prior to the start of the Junior men's race, making for an extremely muddy and slippery race. Canadian rider Matthew Leliveld (Hardwood Next Wave) finished third, 1:08 behind winner Andrew Strohmeyer (CX Hairs Devo: Trek Bikes) of the United States.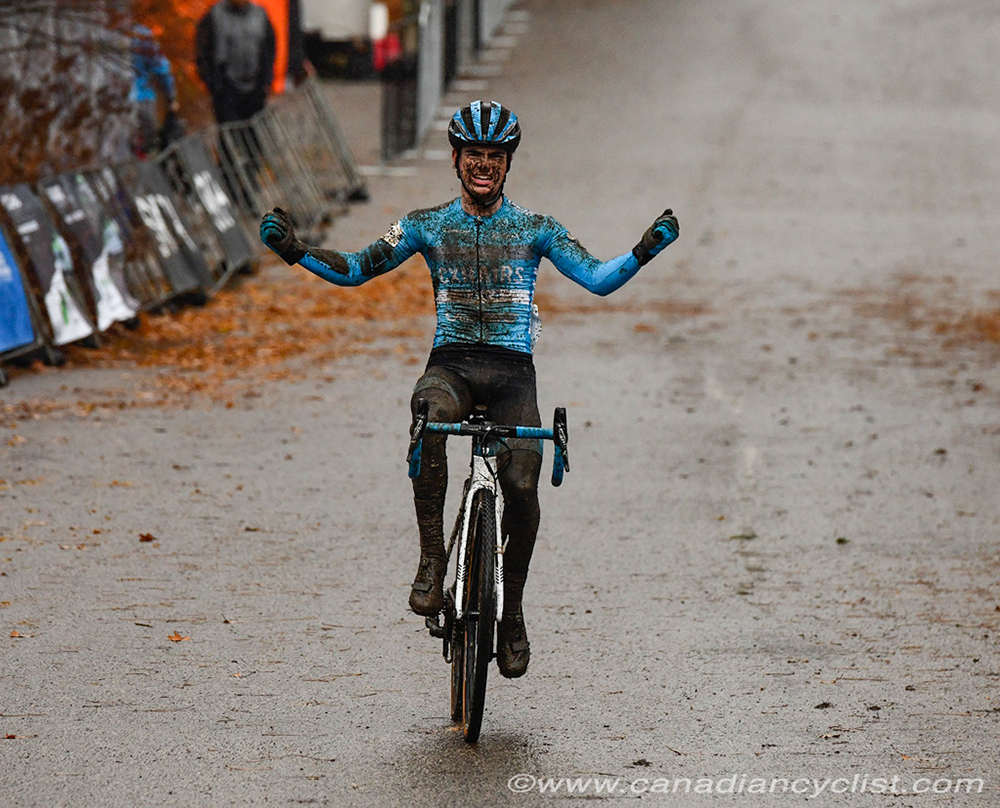 Andrew Strohmeyer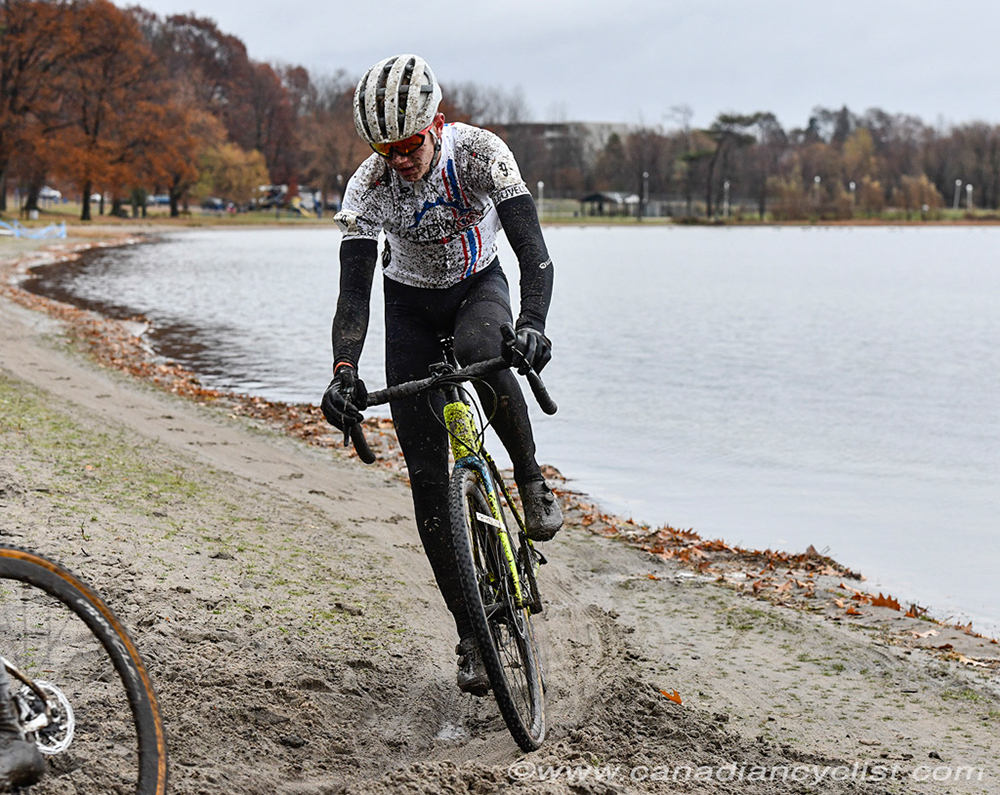 Matthew Leliveld
In the Under-23 men's race, Canadian champion Gunnar Holmgren (Hardwood Next Wave) got caught behind a crash on the opening lap and had to chase all race, eventually finishing seventh, just behind fellow Canadian Tyler Clark (Brevard College) in sixth. Quinton Disera (Norco Factory) also finished in the top-10, in eighth. American Gage Hecht (Donnelly Aevolo) took the title.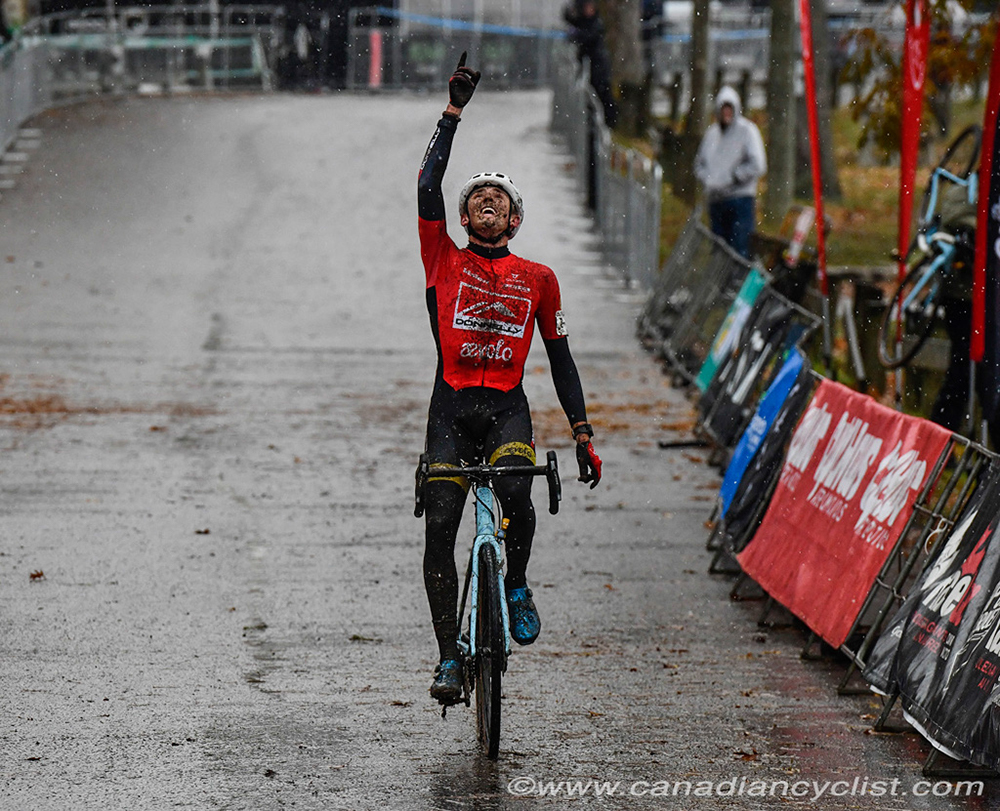 Gage Hecht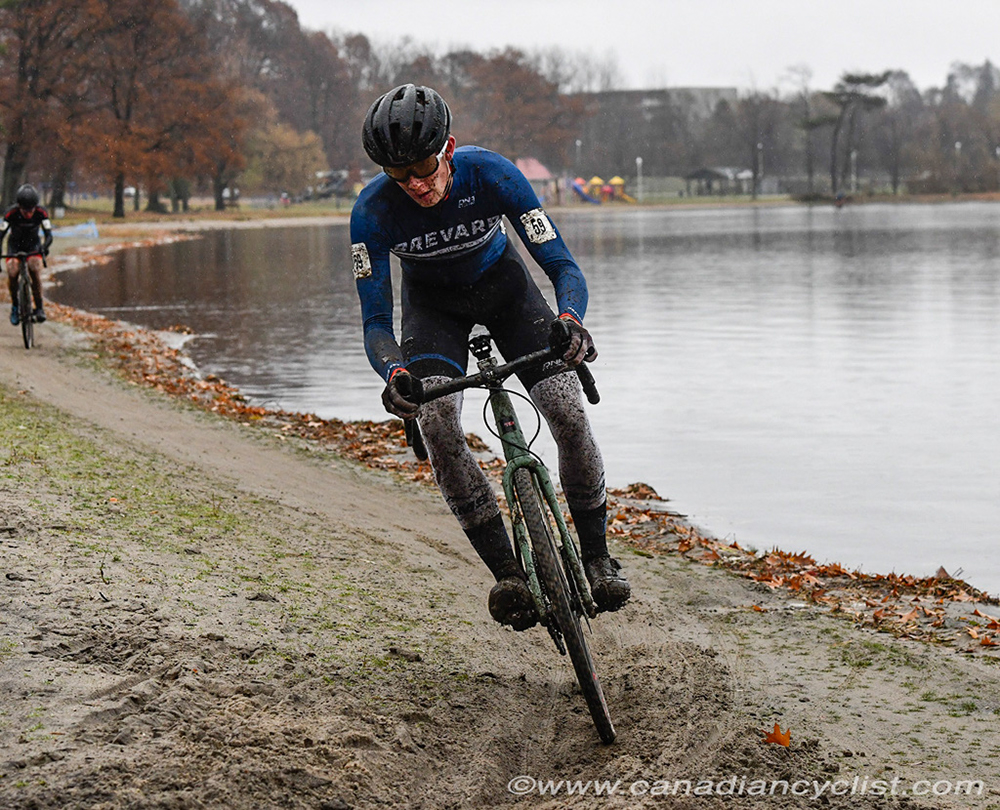 Tyler Clark
In the Junior women's race - the first ever held at the Pan Am Championships - Americans swept the top three spots, with Madigan Munro (Boulder Junior Cycling) winning the title. Canadian mountain bike champion Emilly Johnston (Pendrel Racing/Naked Factory) finished just 20 seconds off the podium in fourth place.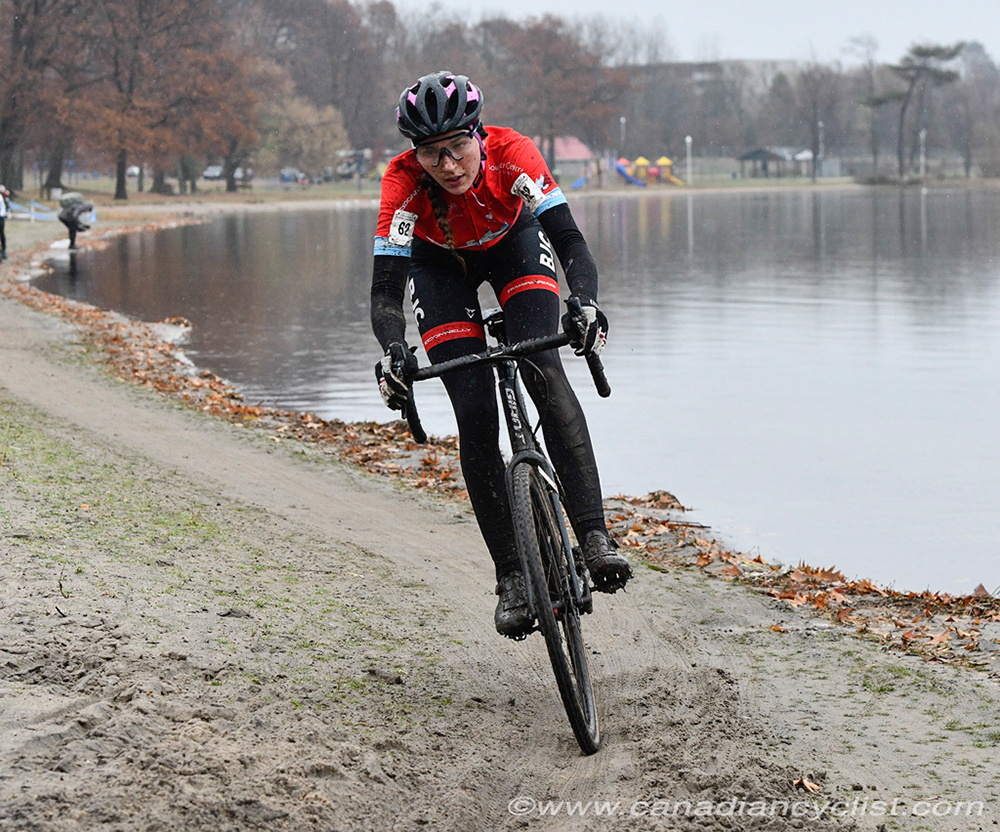 Madigan Munro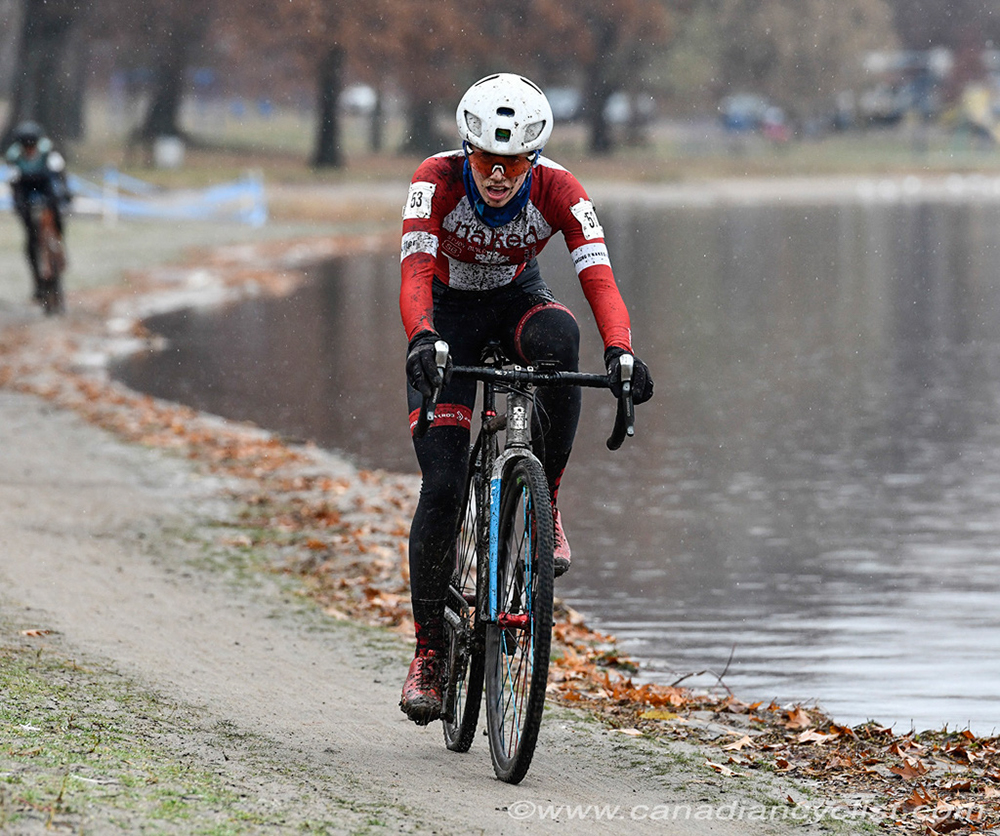 Emilly Johnston
The Elite men's race saw American riders take the top five spots, with Kerry Werner (Kona Maxxis Shimano CX) beating defending champion Curtis White (Cannondale p/b Cyclocrossworld) for the title. Canadian champion Michael van den Ham (Easton-Giant p/b Transitions Lifecare) finished sixth.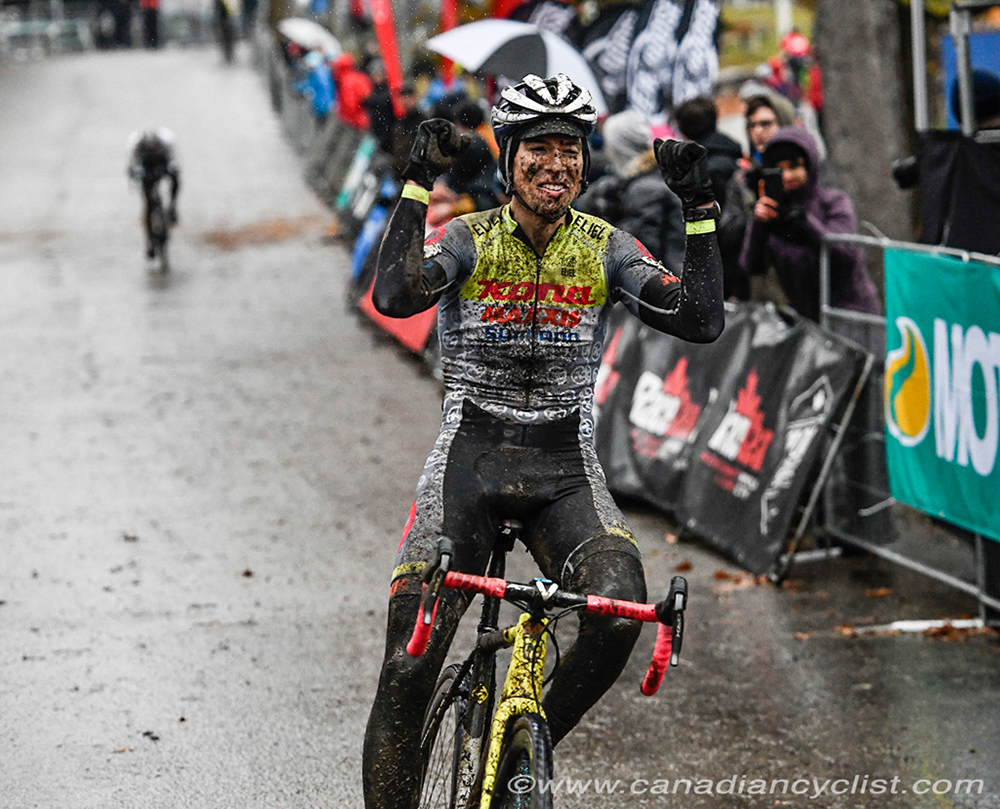 Kerry Werner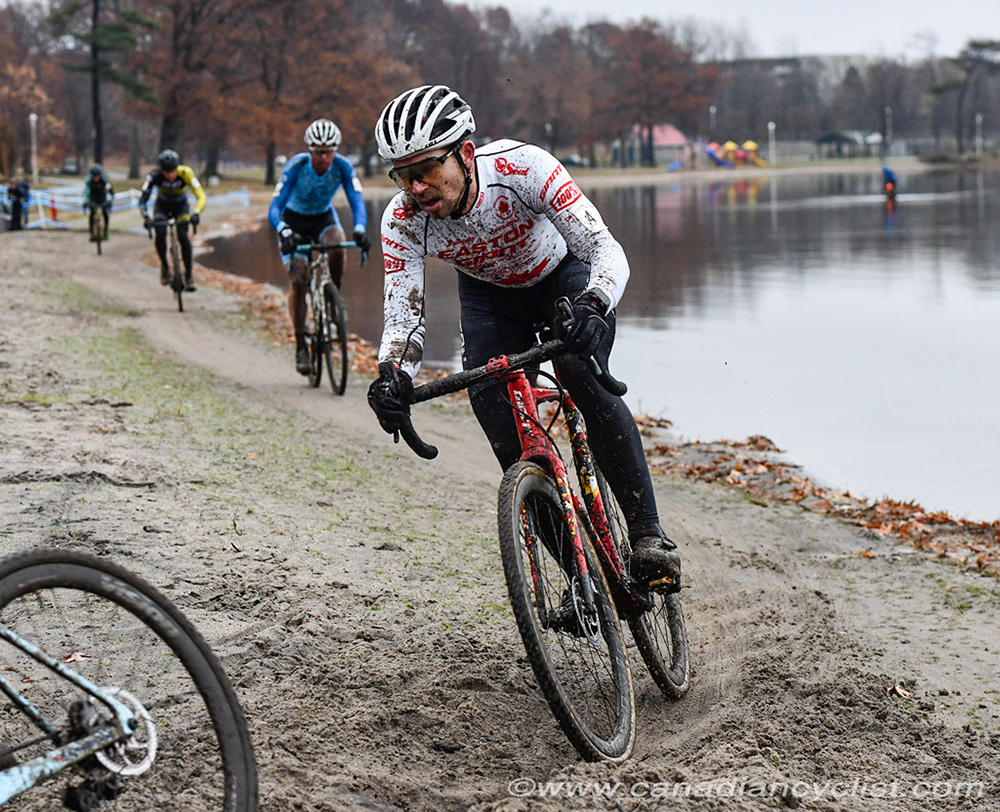 Michael van den Ham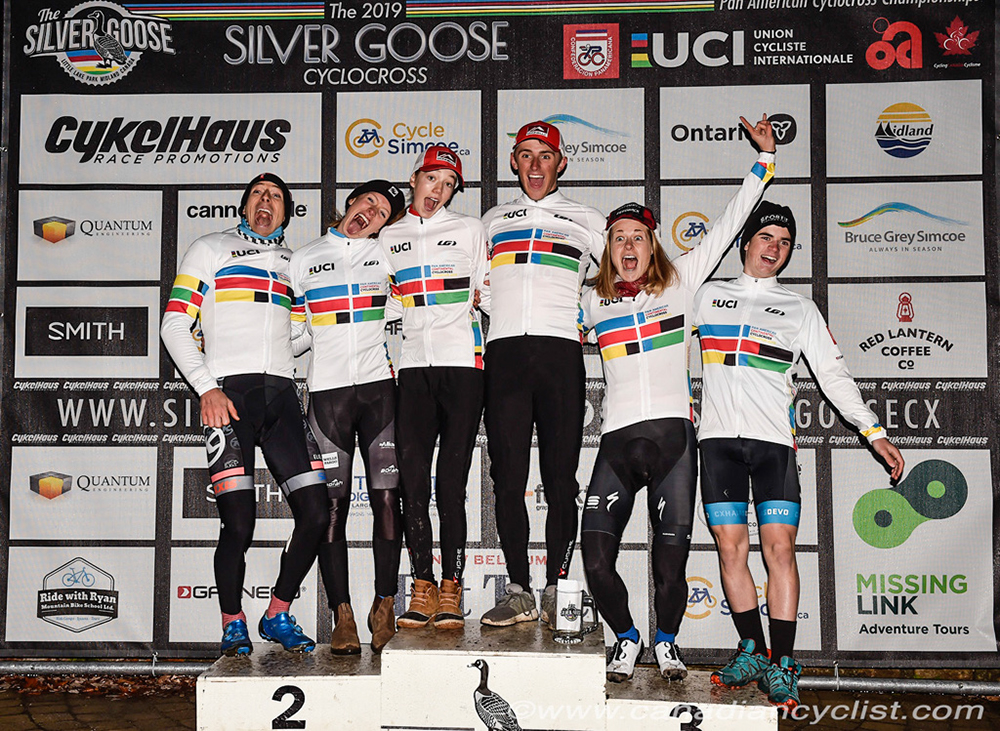 All of the Pan Am Champions
---
Related Photo Galleries
---