December 31/19 12:39 pm - The Cyclery Racing Team Announces 2020 Roster

Posted by Editoress on 12/31/19

Canada's most successful women's road team returns with an eye on success at the Tokyo Summer Olympic Games. The team will again race in their signature flashy pink Biemme kit, combined with the best in helmets and glasses from Smith Optics.

Led by former National Road Race Champion and World Championships bronze medalist Annie Foreman-Mackey (Kingston, ON), the core of the team will be vying for selection to Canada's powerhouse women's team pursuit squad. The bar is set high, as the squad has produced back-to-back Olympic medals in the last two Games.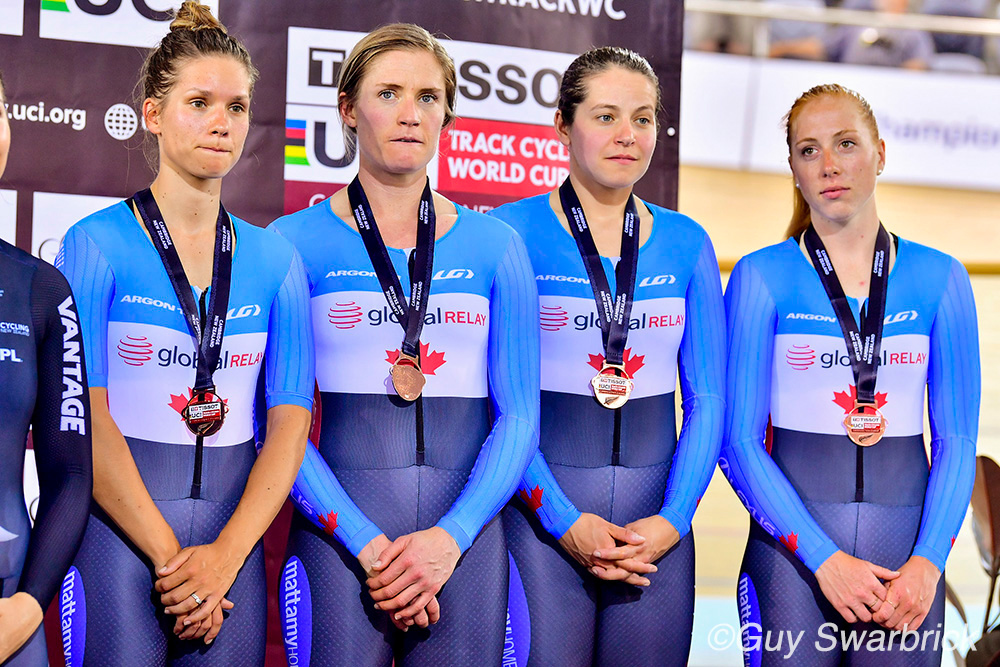 Annie Foreman-Mackey (2nd from right)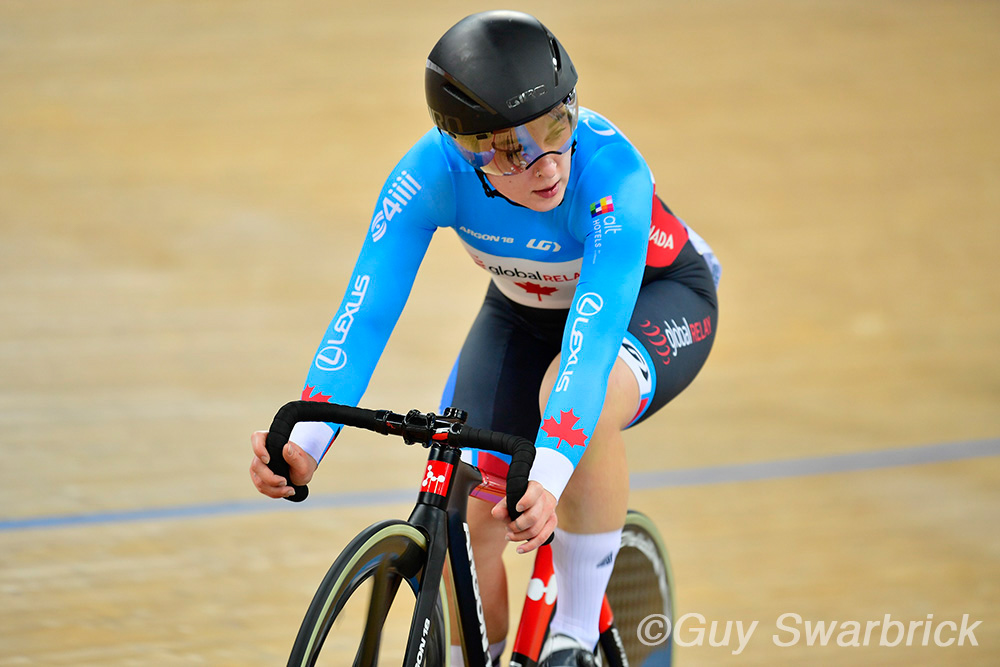 Devaney Collier
Also vying for Olympic selection are Arianne Bonhomme (Gatineau, QC) and Kinley Gibson (Edmonton, AB). In addition to Bonhomme's track success, she has three National titles on the road at the Junior and U23 level, and last year broke out on the elite stage with double medals at last year's elite National Championships in both the road race and criterium, and a fourth place in the Gatineau UCI road race. Kinley Gibson brings a panache filled racing style that has seen her win the National Criterium Championships and be a runner up in the elite road race.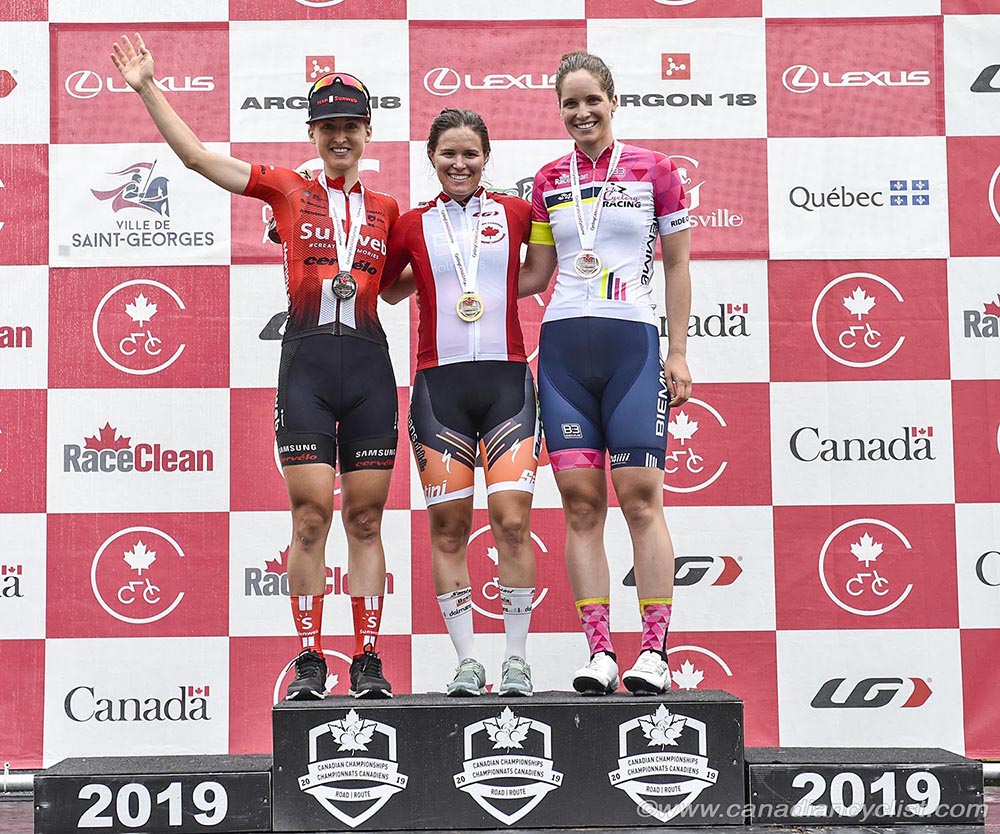 Arianne Bonhomme (far right)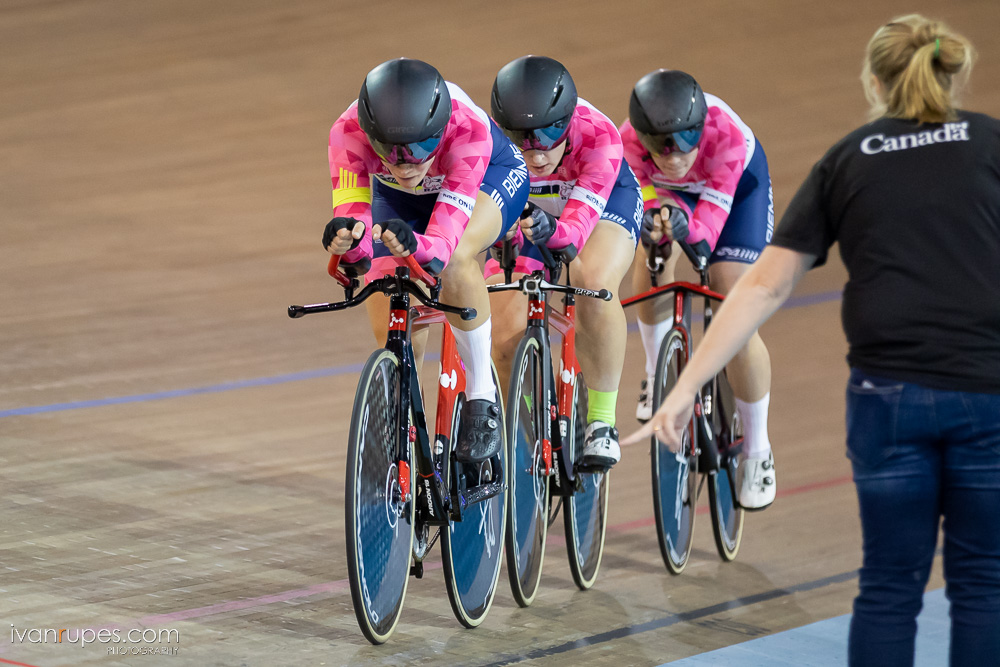 Ariane Bonhomme/Devaney Collier/Miriam Brouwer
Also returning are the core of Cycling Canada's Next Gen track program, who raced to a silver medal in the Team Pursuit at the Pan American Games in Lima, Peru, this past summer: Erin Attwell (Victoria, BC) Miriam Brouwer (Burlington, ON) and Laurie Jussaume (Contrecouer, QC). Rounding out the Next-Gen riders is former World Junior Championships silver medalist Devaney Collier (Edmonton, AB).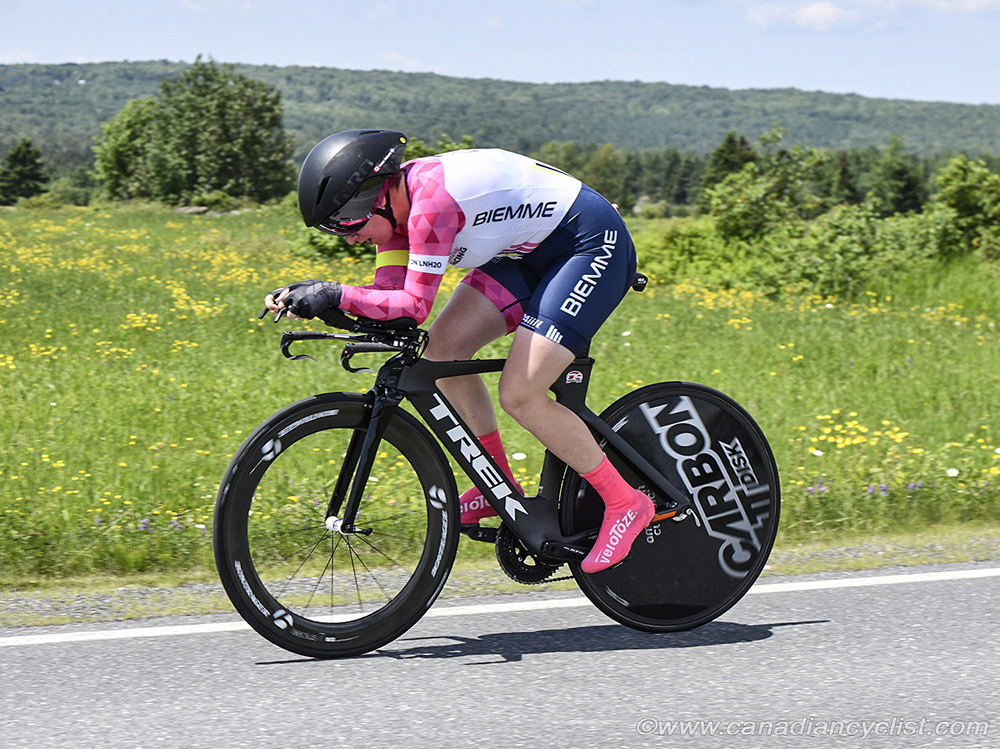 Laurie Jussaume
New to the team is Aubrie de Silva. De Silva emerged as a strong track cyclist last year when she met Cycling Canada time standards before being sidelined from racing for most of the summer in a battle with breast cancer. De Silva is recovered and looking to set new benchmarks in her cycling career going forwards, and to being immersed in the squad's learning environment with rest of her teammates. De Silva has embraced her role as an advocate for cancer survivors, recently joining the Board of the Princess Margaret Cancer Foundation as Vice Chair.
Rounding out the team is Kaitlin Rauwerda (Ancaster, ON) who represented Canada as a Junior at both the Road and Track World Championships. Kaitlin is an alumni of the strong NCCH junior development program and will bring a fast finish and strong tactical acumen to the Cyclery squad.

The team is ecstatic to be racing for a third season on the venerable Italian brand De Rosa's excellent and versatile Idol frame. This year the team takes the plunge into disc brakes combined with the Cyclery's own house brand hand built wheels shod with Continental tires.

Look for the team to contest some of Canada's premier racing events: GP Cyclistes Gatineau, the Canadian National Road Race Championships and BC Super Week.

2020 Team Roster

Erin Attwell
Ariane Bonhomme
Miriam Brouwer
Devaney Collier
Aubrie de Sylva
Annie Foreman-Mackey
Kinley Gibson
Laurie Jussaume
Kaitlin Rauwerda
---
Related Photo Galleries
---