February 3/10 13:21 pm - Jake Erker Joins Kelly Benefit Strategies Management Team

Posted by Editoress on 02/3/10

Kelly Benefit Strategies announces Jacob Erker as performance manager and Bob Gregorio as team mechanic for the 2010 racing season. The two additions bring experience and knowledge to the team's well-rounded roster.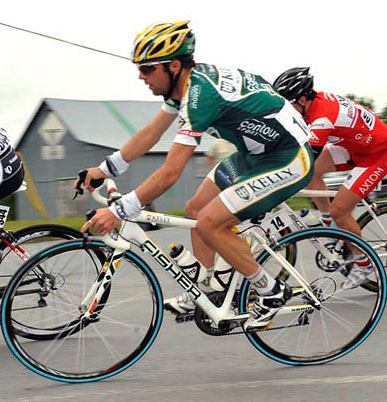 "There are few people working today in professional cycling who are as knowledgeable, experienced and as well respected as Jake Erker and Bob Gregorio," said Jonas Carney, KBS Performance Director. "We are proud to have them as members of our 2010 staff. Our team has very ambitious goals entering the 2010 season and Bob and Jake will no doubt help us reach them."

Erker was named performance manager for his knowledge and experience of racing both internationally and in North America. He ran operations with his previous team, Symmetrics. Last year Erker raced for KBS allowing him to get to know the program and athletes from a unique perspective.

Gregorio joins KBS as the team's mechanic from the BCR-Pizza Hut-KHS-Powerade team, one of the best team's in Costa Rica. Over the last three seasons, Bob has worked with the KBS team at international stage races, including the Vuelta Ciclista del Uruguay and the Vuelta a Chihuahua. Gregorio is best known for his work as personal mechanic for legendary mountain biker, John Tomac.

"We're entering the 2010 season the strongest rosters KBS has seen and they will be supported by our strongest set of staff yet," said managing director, Charles Aaron. "Both Erker and Gregorio bring expertise that is second to none in the pro cycling industry." Jacob Erker at the 2009 Canadian nationals

Erker and Gregorio join a strong management team at KBS including Kolyn Kirkham and Eric Jellum, team mechanics, Ryan Kelly, team sougnier and Jonas Carney, performance director.

After training camp in early February, the team will race on two fronts. Gregorio will head to the Vuelta Independencia Nacional in the Dominican Republic and Erker will direct a team at the Tour of Luzon in the Philippines.

In 2010, the team will work to expand its international schedule, making a return to Asia in the early season for several races including the OCBC Cycle Singapore and the Tour of Thailand. The team will also make two trips to Europe, once in the spring to prepare for the Tour of California and again in the summer. To learn more about KBS Pro Cycling, please visit www.kbsprocycling.com.