December 10/11 17:45 pm - Canadian Cyclist Christmas Gift Guide - Day 3

Posted by Editoress on 12/10/11

It is Day 3 of the Canadian Cyclist Christmas Gift Guide, and today's suggestion is suitable for both road and mountain bike riders - the Specialized Wiretap gloves.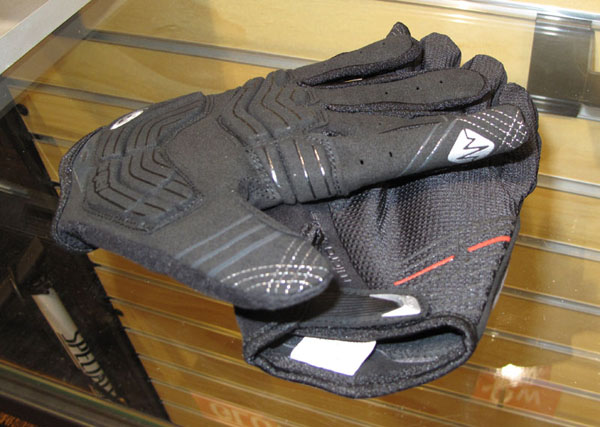 Anyone who uses an iPhone (or other touch phones) has likely had this happen while riding in full finger gloves: a call or text comes in, and you are making a spectacle of yourself trying to swipe the unlock button with your nose, because the touchscreen requires physical contact (in the winter, this can get really gross...).

Wiretap puts a thin contact on the tip of the thumb and forefinger of the glove, which allows you to access the phone features while wearing your gloves. I can state with absolute authority that it works! While you won't want to type out long e-mails when wearing the gloves, for answering the phone and other quick uses, these gloves remove a lot of frustration. Available in both a lightweight summer glove and a cold weather model from your local Specialized retailer.
Day 2
It's the second day of Canadian Cyclist's Christmas Gift Guide, and SpiderTech/National Team mechanic Chad Grochowina has come up with three great ideas, all under $100.

Ritchey Preset Torque Key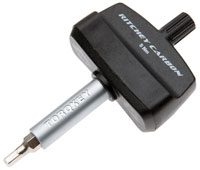 Carbon frames, forks, bars, seatposts, and stems have become the norm on today's performance road bikes. Proper torque is critical in keeping these expensive bits in place. This simple tool from Ritchey has literally taken the guessing game out of how tight we need to fasten down these expensive bits. The Ritchey mini torque key is preset to 5nm and fits 4mm allen bolts ... the most common size on a road bike. It's available from your LBS and retails for $25.

Finish Line Pro Care Bucket Kit 8.0
A clean bike is a happy bike and Finish Line has taken the guess work out of what is needed to keep your bike in top shape. The kit includes 4oz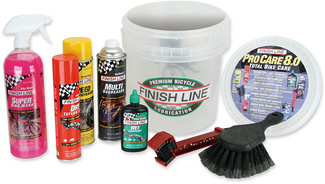 WET Lube, 8oz DRY Lube, 32oz Bike Wash, 17oz Speed Degreaser, Grunge Brush, Scrub Brush, 20oz Multi-Degreaser, a bicycle maintenance guide, and an easy to carry bucket which houses all the supplies when not in use. Available from your LBS and retails for $95.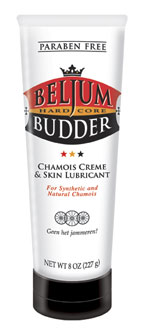 Beljum Budder
Who couldn't benefit from a new tube of chamois lube for Christmas? For those in the know, a key element to pain-free cycling comes from a lack of friction. A liberal scoop of Beljum Budder in those high friction areas is guaranteed to eliminate abrasions and chaffing. And, speaking from experience, this cream provides a lasting, all-day comfort. What Beljum Budder offers over the competition is an all natural list of ingredients as well as being free of parabens. Beljum Budder is available from select specialty bike shops and retails for $34.
Day 1
We begin the Canadian Cyclist Christmas Gift Guide with some gifts that truly fit with this season of giving: the present of a bicycle to someone who doesn't have one. UNICEF Canada is always an important charity to support, and for this Christmas they have two cycling options. For $86 you can donate a bicycle to a child who doesn't have one - with your donation you can help with transportation and expand their world. For $120 you can help a whole community by paying for a Mobile Health Unit - a bicycle equipped with a vaccine carrier and vaccines for measles and polio (50 of each).

UNICEF Child's Bicycle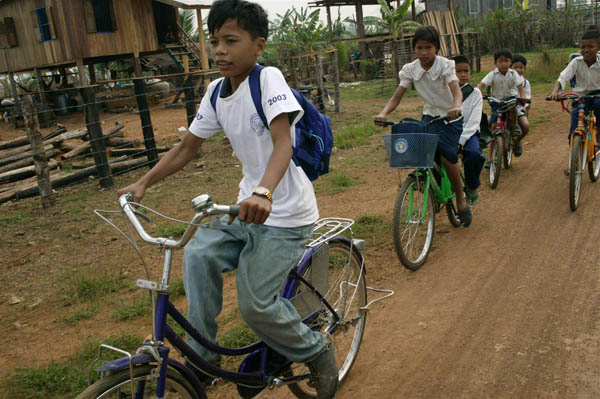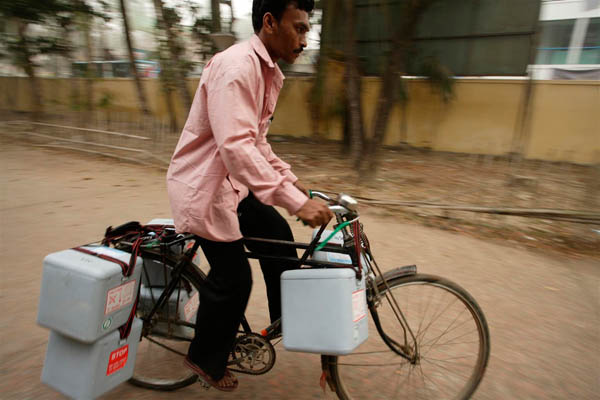 We urge everyone to consider making these gifts part of their Christmas.