December 15/11 10:00 am - Tour of the Gila Receives UCI Sanction

Posted by Editoress on 12/15/11

USA Cycling is pleased to announce that the Union Cycliste Internationale (UCI) approved the addition of the SRAM Tour of the Gila located in Silver City, New Mexico, to the UCI America Tour calendar as a category 2.2 race.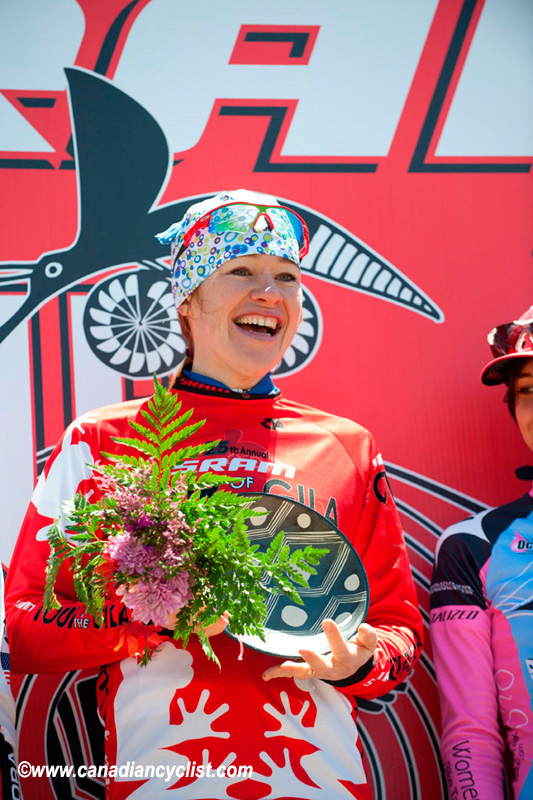 The race, slated for May 2-6, 2012, will serve as a strong lead up for many teams participating in the 2012 Amgen Tour of California, which is scheduled for May 13-20.

"The SRAM Tour of the Gila is one of the most challenging and iconic stage races in the U.S. so we are very pleased it will be a part of the UCI America Tour in 2012," said USA Cycling Chief Operating Officer Sean Petty. "We appreciate the hard work Jack Brennan, Michelle Geels, Nicole Robbins and all the committed people in Silver City, N.M. did to make this possible. It should be an even greater race in 2012 with full UCI Pro Continental teams now being allowed to compete."

"We are extremely excited to bring international bicycle racing to New Mexico. The organizers wish to express a special thanks to the Town of Silver City. It is important for us to recognize the people who helped us reach this level: the folks in our community, Grant County and the State of New Mexico.

"We are very pleased to announce the return of SRAM as our title sponsor in 2012. SRAM recognized what this race could become and they have continuously encouraged the Tour of the Gila to pursue international status," said SRAM Tour of the Gila Race Director Jack Brennan.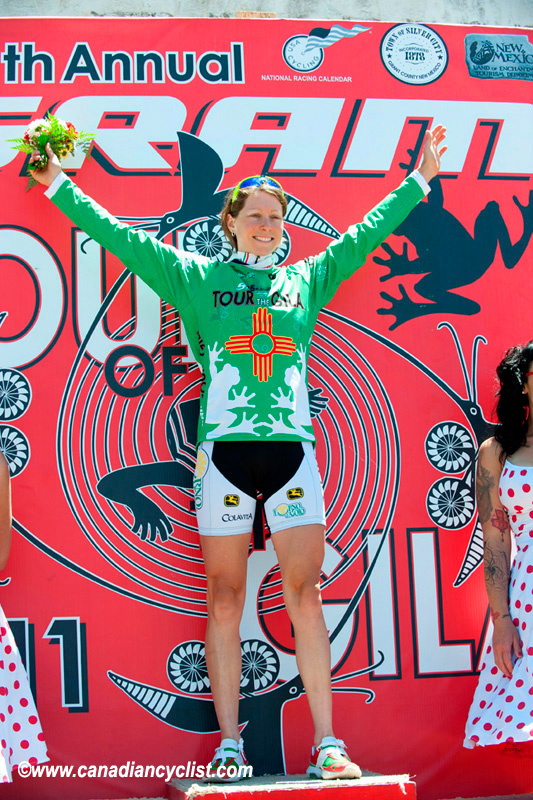 "It is a privilege for SRAM to continue our partnership with this classic American stage race. The 'Gila' is that unique venue that allows us to personally interact with almost every level of racing athlete: men and women, from driven amateurs to international level pros. For the fourth year in a row, we're proud to pledge our staff and resources to the Tour of the Gila and the people of Silver City in their effort to run yet another memorable edition," said SRAM Global Road Sports Marketing Manager Alex Wassmann.

The SRAM Tour of the Gila is also part of USA Cycling's National Racing Calendar (NRC).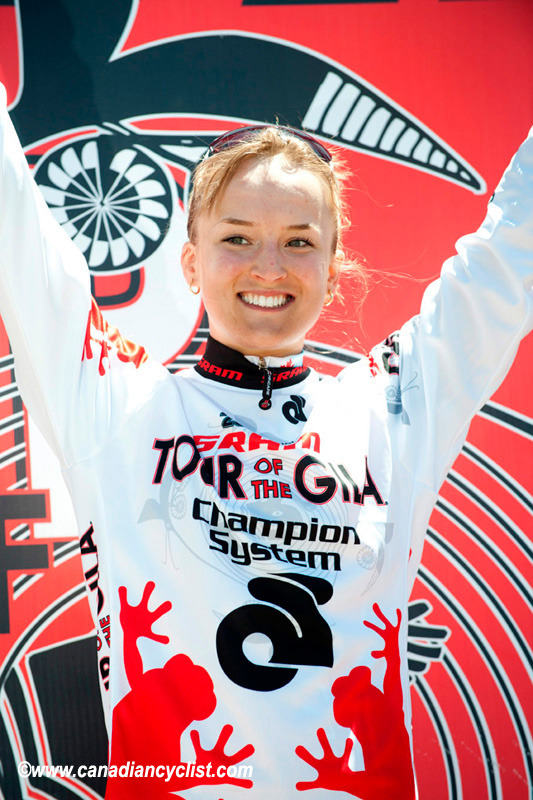 Photos: (top) In 2011 Clara Hughes won the overall women's title
(middle) Heather Logan-Sprenger won the green jersey
(bottom) Lex Albrecht won the Young rider title