December 19/11 17:42 pm - Canadian Cyclist Christmas Gift Guide - Day 12

Posted by Editoress on 12/19/11

Today is Day 12, the final day of the Canadian Cyclist Christmas Gift Guide. We have decided that the best way to finish our gift guide is the way we started it, with a donation. For our last gift suggestion, we urge you, on behalf of the recipient to buy a Membership to IMBA Canada.

For those unfamiliar with IMBA, it is the International Mountain Bicycling Association, with IMBA Canada our national representative. IMBA is the organization that works tirelessly on behalf of trail access and education across Canada and around the world. They have full time Trail Care Crews that travel from town to town teaching clinics on trail building and maintenance and working with local groups to improve access to riding areas for all cyclists.
Day 11
It is the penultimate day of the Canadian Cyclist Christmas Gift Guide today. For Day 11 we are returning to our roots: Print. Although we have gone electronic, we still love magazines and journals for what they do best - informative and in-depth reportage and discussion on the sport of cycling and the varied (and sometimes extreme) personalities which inhabit it. To us, the cycling publication that best excompasses this philosophy is Rouleur, out of Great Britain. As a bonus, features writers in the past have included Canada's Michael Barry (most recently in Issue 21). For the off road inclined, Rouleur added the equally stunning Privateer this year. Both magazines are published bi-monthly. To see what Rouleur is all about, and for subscriptions, visit www.rouleur.cc.
Day 10
For Day 10 of the Canadian Cyclist Christmas Gift Guide is a gift of anticipation, something to look forward to as the cold days of winter cut down on the ability of your favourite cyclist to get out on their bike. What could be better than counting down the days to an Early Season Training Camp?


There are a huge variety of options available; everything from pro level luxury weeks in Italy or Mallorca to a long weekend in South Carolina, Cailfornia or Florida. Among the options are the Alabama Cycling Camps; The Cycling House in Tucson, Arizona; or the camps run by the Pacific Cycling Centre in Victoria, BC.

Another alternative is to create your own custom camp!
Day 9
For Day 9 of the Canadian Cyclist Christmas Gift Guide we are suggesting New Tape or Grips for your rider. Nothing dresses up an existing ride quicker than some fresh bar coverings, especially if the old stuff has dirt, grease or tears on it. The options are almost limitless when it comes to colours and designs, and there are also a huge number of materials available to suit every budget. If you want to really score points, throw in a free professional re-wrap at your local bike shop (most stores should be able to set you up with a gift certificate for that).

There are many, many good brands out there, but for some Canadian content consider Octto Components, headed up by Dave Anthony from Toronto. Octto offers three styles of handlebar tape in a variety of textures and patterns (including camouflage), and three styles of grips.
Day 8
On Day 8 of the Canadian Cyclist Christmas Gift Guide we go with that old standby - Clothing. While it may be obvious, this is a gift that never gets tired. Clothing wears out (or gets crashed on), new designs are always appearing (as are official team kits) and the technology keeps improving.

Some specific ideas include: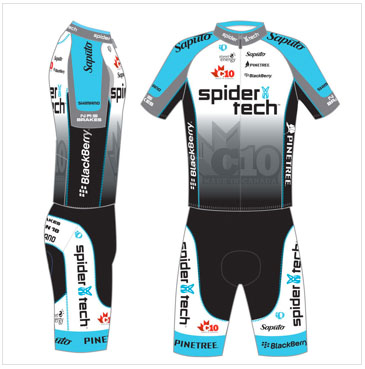 • SpiderTech team kit from Canada's only Pro Continental team. Right now at 40% off.

• We are currently testing Louis Garneau's winter shoes - the O Ergo Grip mountain bike model and the Glacier road model. Both sell for $200 and come with an outer Thinsulate leather for water protection and insulation. Riding in a -8 C windchill, my feet were still toasty.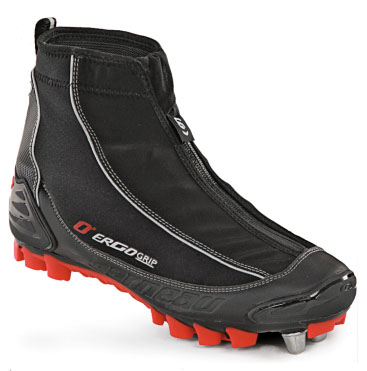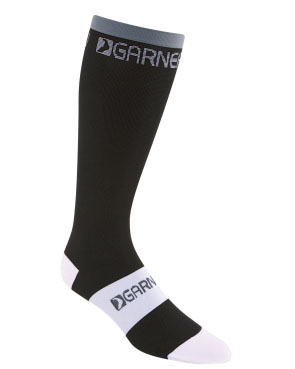 • Also from Garneau are their compression socks. Many top riders are now using compression socks for both travel and recovery from workouts. Garneau has the R-Compression and A-Compression models. R is for recovery and A is for use while training.
Day 7
Day 7 of the Canadian Cyclist Christmas Gift Guide is for the rider who has been really, really good - the Shimano Ultegra Di2 component group.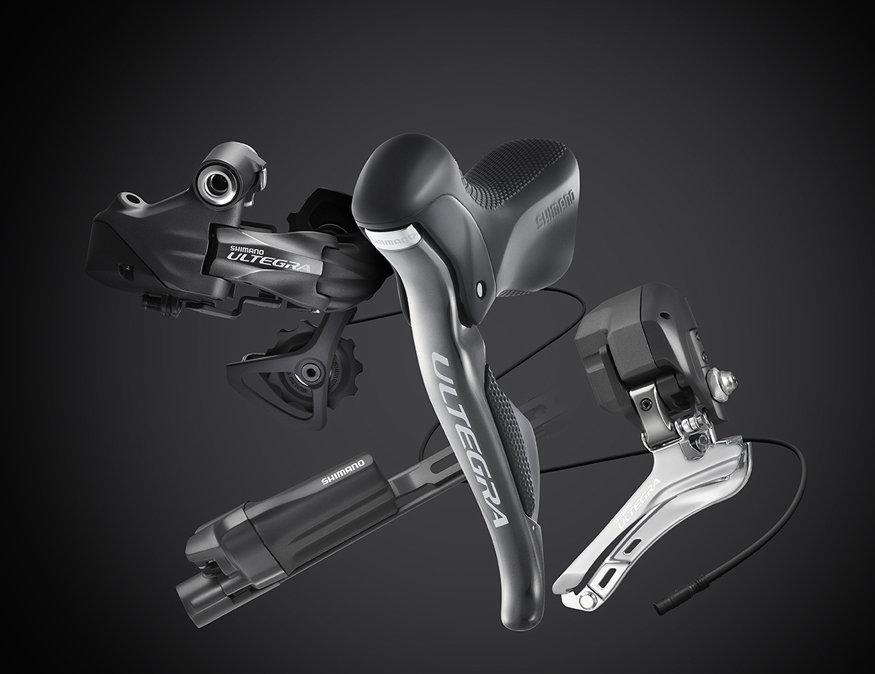 Shimano's Dura Ace Di2 electronic shifting system is fabulous, but also extremely expensive and beyond the reach of most of us mere mortals. However, for 2012 Shimano has introduced an Ultegra level of the same system at an affordable price - $2595 for an entire group, and $1850 for the parts group to upgrade your current Ultegra to Di2. This is roughly $2000 and $1000 less than Dura Ace Di2, respectively.

Canadian cyclo-crosser Peter Morse did an extensive review of the Ultegra Di2 system, on a set up for cyclo-cross racing, and came away stating:

[The] value of the Ultegra Di2 is hard to challenge. It can be had for around the cost of a mechanical Dura Ace group and half the price of Dura Ace Di2. The shifting performance is equal to Dura Ace Di2 ... Overall, Shimano's Ultegra Di2 is more than a significant technical advancement in cycling. It is simply the best shifting you can get.

So, for the really really good boy or girl, this could be the highlight of their holiday.

Read our full two part review here: Part 1 and Part 2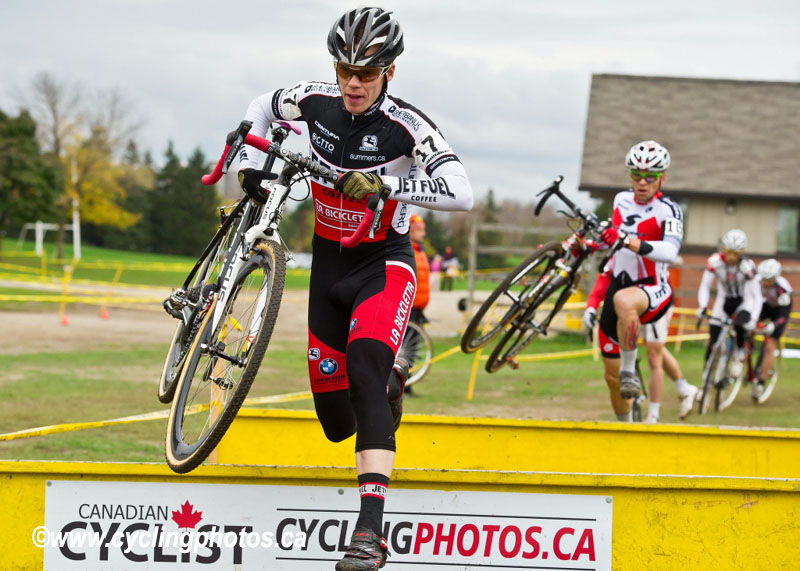 Peter Morse testing the Ultegra Di2 group under race conditions
Day 6
For Day 6 of the Canadian Cyclist Christmas Gift Guide we have a gift that every serious rider should appreciate - an Expert Fitting Session. This is the cycling equivalent of a day at the spa.

Most riders have developed their position on the bike through trial and error, or reading up on suggestions from pros and experts. While many of these suggestions are quite valid, it is not the same as having a trained expert spend the time to observe you actually riding your bike under controlled conditions. Plus, as we age, the inevitable effects on strength and flexibility mean that we should make adjustments to our position, both for comfort and efficient power output.

It used to be that it was hard to find a truly knowledgeable and reliable fitter that could provide proper information; and the lack of components meant that if you did find someone, their recommendations were hard to fulfill. that is not the case nowadays, thankfully.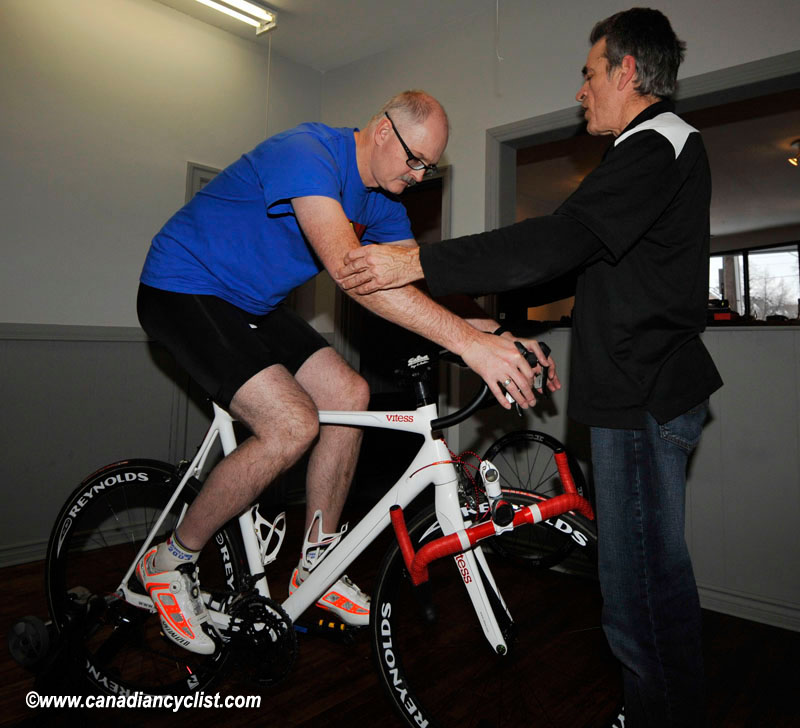 Scott Judges of Fitt 1st

There are specialty fitters in most major centers - we have mentioned Scott Judges from
Fitt 1st
previously, who does fittings for Vitess in southern Ontario, as well as running his own fitting service, and there are others in most major centers across Canada. Also, major bike companies such as Specialized are doing an excellent job of training staff at their dealers in this art. (See
our review of the Specialized program here
)
A proper session will last a minimum of an hour, and as much as three hours. It will cover riding style and goals, current and past injuries and physical limitations, and could also include video taping the rider to identify pedaling idiosyncracies. Check with your local pro shop to see what opportunities are available locally.
Day 5
It is Day 5 of the Canadian Cyclist Gift Guide, and today our pick is a stocking stuffer - Energy Supplements.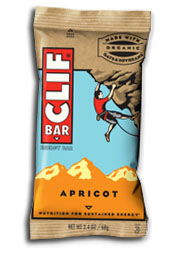 Whether your rider goes for old school energy bars, gels or energy drink powders, they can never have too many. Pick up a case of their favourite flavour, or a variety of individual flavours; these will definitely be appreciated. Among the top brands are Clif Bar, PowerBar, Vector, Honey Stinger, Hammer and Gu. Each offers many variations, and flavours are being updated constantly, so give them something new to try.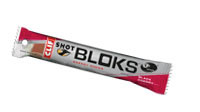 On Cycling 4 Women, we published an interview with Cross-country World Champion Catharine Pendrel about nutrition, in which she said: "I look for a bar that is made with quality ingredients - and equally important tastes great. I want it to be free of trans fats, hydrogenated oils, high fructose corn syrup; artificial sweeteners, flavours or preservatives. It should contain good carbs, some fibre, some fat and some protein. Most quality energy bar companies like Luna and Clif Bar put a lot of time and research into choosing good ingredients and balancing sugar sources with protein, fibre and fat for optimal performance and recovery."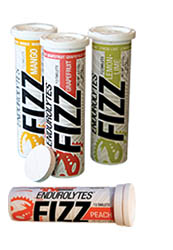 (Read the full interview at October 24/11 15:24 pm - Catharine Pendrel Talks About Race Nutrition)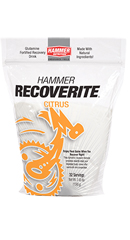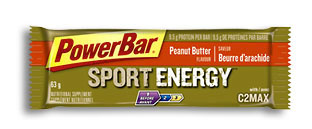 Day 4
Today is Day 4 of the Canadian Cyclist Gift Guide, and for this day we are suggesting a gift that is always appropriate for every rider: a new helmet.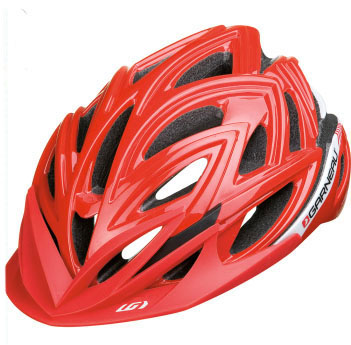 Assuming that your intended recipient already wears a head protector (if they don't, I have a new name for them - Organ Donor), then there are multiple reasons for a new one:

• Helmets get damaged over the course of time as they get dropped, thrown into the back of the car, whacked by tree branches, etc., leading to micro fractures

• Helmet foam breaks down as it receives exposure to sunlight, meaning that a helmet over three years old is definitely in need of replacement (more frequently, depending how much they ride)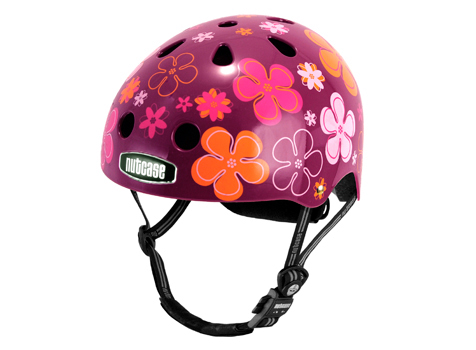 • Constant innovation leads to better protection, lighter weight, more comfortable and secure retention systems, and better ventilation

• This innovation means higher quality at lower prices than older models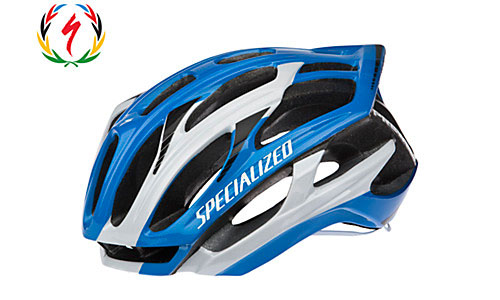 • New colours and styles mean that there is always a reason to update

Stop by your local bike shop, and they will be able to help you find a helmet to suit any rider.
Day 3
It is Day 3 of the Canadian Cyclist Christmas Gift Guide, and today's suggestion is suitable for both road and mountain bike riders - the Specialized Wiretap gloves.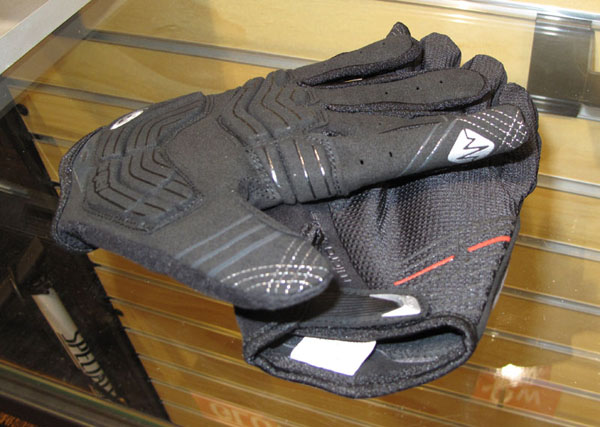 Anyone who uses an iPhone (or other touch phones) has likely had this happen while riding in full finger gloves: a call or text comes in, and you are making a spectacle of yourself trying to swipe the unlock button with your nose, because the touchscreen requires physical contact (in the winter, this can get really gross...).

Wiretap puts a thin contact on the tip of the thumb and forefinger of the glove, which allows you to access the phone features while wearing your gloves. I can state with absolute authority that it works! While you won't want to type out long e-mails when wearing the gloves, for answering the phone and other quick uses, these gloves remove a lot of frustration. Available in both a lightweight summer glove and a cold weather model from your local Specialized retailer.
Day 2
It's the second day of Canadian Cyclist's Christmas Gift Guide, and SpiderTech/National Team mechanic Chad Grochowina has come up with three great ideas, all under $100.

Ritchey Preset Torque Key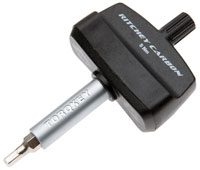 Carbon frames, forks, bars, seatposts, and stems have become the norm on today's performance road bikes. Proper torque is critical in keeping these expensive bits in place. This simple tool from Ritchey has literally taken the guessing game out of how tight we need to fasten down these expensive bits. The Ritchey mini torque key is preset to 5nm and fits 4mm allen bolts ... the most common size on a road bike. It's available from your LBS and retails for $25.

Finish Line Pro Care Bucket Kit 8.0
A clean bike is a happy bike and Finish Line has taken the guess work out of what is needed to keep your bike in top shape. The kit includes 4oz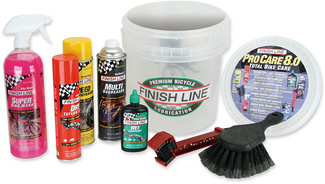 WET Lube, 8oz DRY Lube, 32oz Bike Wash, 17oz Speed Degreaser, Grunge Brush, Scrub Brush, 20oz Multi-Degreaser, a bicycle maintenance guide, and an easy to carry bucket which houses all the supplies when not in use. Available from your LBS and retails for $95.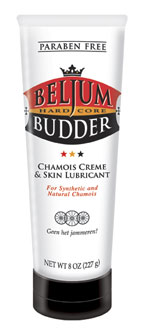 Beljum Budder
Who couldn't benefit from a new tube of chamois lube for Christmas? For those in the know, a key element to pain-free cycling comes from a lack of friction. A liberal scoop of Beljum Budder in those high friction areas is guaranteed to eliminate abrasions and chaffing. And, speaking from experience, this cream provides a lasting, all-day comfort. What Beljum Budder offers over the competition is an all natural list of ingredients as well as being free of parabens. Beljum Budder is available from select specialty bike shops and retails for $34.
Day 1
We begin the Canadian Cyclist Christmas Gift Guide with some gifts that truly fit with this season of giving: the present of a bicycle to someone who doesn't have one. UNICEF Canada is always an important charity to support, and for this Christmas they have two cycling options. For $86 you can donate a bicycle to a child who doesn't have one - with your donation you can help with transportation and expand their world. For $120 you can help a whole community by paying for a Mobile Health Unit - a bicycle equipped with a vaccine carrier and vaccines for measles and polio (50 of each).

UNICEF Child's Bicycle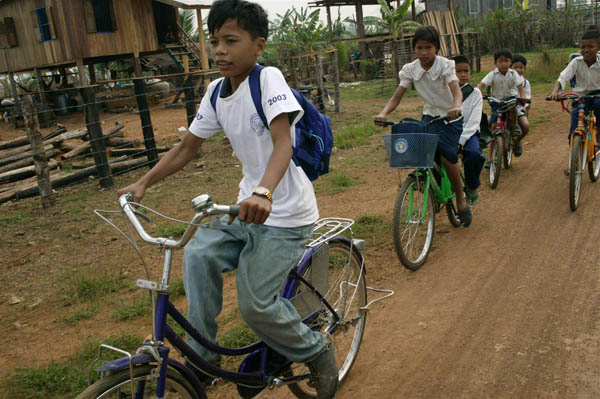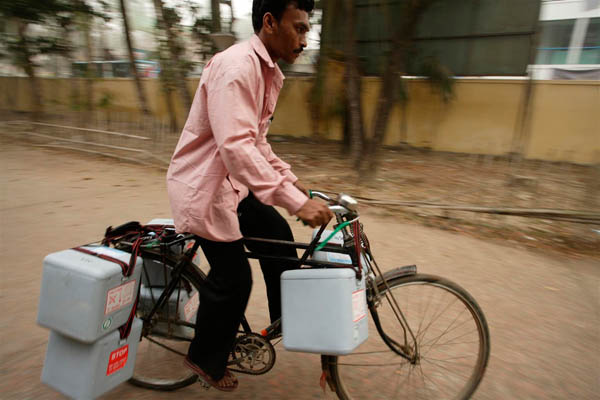 We urge everyone to consider making these gifts part of their Christmas.