February 10/13 13:03 pm - Boily Officially Signs with Amore e Vita

Posted by Editoress on 02/10/13

Unofficially, Canadian road pro David Boily signed for 2013 with the Amore e Vita squad over a week ago, but the official announcement has now been released. Boily rode for the Canadian Pro Continental squad SpiderTech p/b C10 last year, who are not fielding a team for this season, leading to a scramble to place riders for the coming season.

Amore e Vita, despite being registered in Ukraine, is an Italian team by ownership and sponsorship. The team represents a bit of a step backwards for Boily, being a UCI Continental squad. Boily was originally scheduled to join Guillaume Boivin on the WorldTour Cannondale squad, but after that fell through he was left searching for a new team. Former Canadian pro Phil Cortes is listed as one of the team sports directors.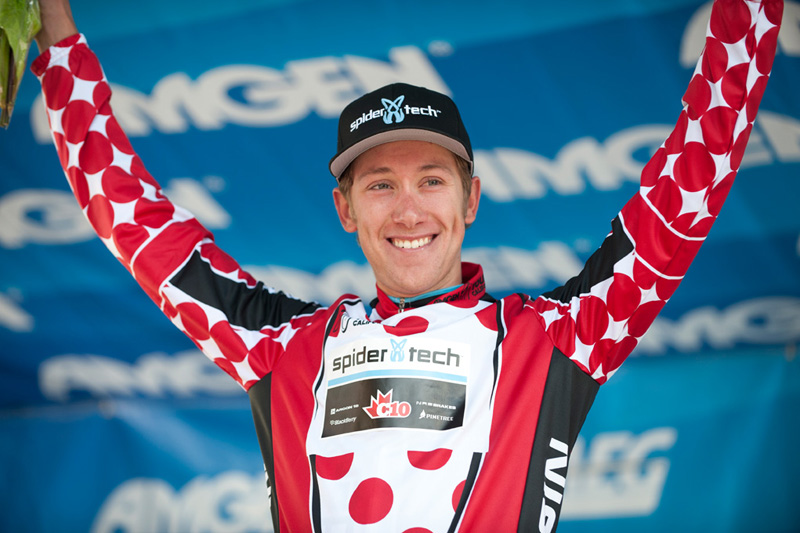 David Boily at 2012 Tour of California - photos Casey Gibson
In the team announcement, Boily stated: "I chose Amore e Vita because it has one of the most international calendars, much more extensive than many other UCI continental teams, [and] this will allow me to increase my level. My main goal will be racing in Europe, more specifically the Italian races, because they are suited to my skills as a climber."

Team owner Ivano Fanini commented "We are very excited to add to our team [David] Boily. He is a very strong athlete, ready to collect wins. He will undoubtedly be a valuable man for the hilly races that there are in Italy."

Fanini said that Boily will start his season at the GP Camaiore in Versilia. He also stated that SpiderTech will become a sponsor of Amore e Vita.