December 10/13 15:33 pm - World Record Aguascaliente Track was Canadian Designed & Built

Posted by Editoress on 12/10/13

This past weekend, seven world records were set at the Track World Cup in Aguascaliente, Mexico. What may not be as well known is that the track was designed and built in 2009 by Peter Junek and his company BTR Inc out of St Catherines, Ontario.

Junek sent us a quick e-mail pointing out that while the Aguascaliente track is at altitude (1845 metres / 6050 feet), it is not at extreme height (altitude), and that the geometry of the track and the surface choice are just as important. Junek feels that "LVL - Laminated wood - is now indisputably the fastest velodrome surface".

Currently, Junek is working on two tracks that he feels are at least as good as Aguascaliente - Santiago de Chile and Ashgabat, Turkmenistan.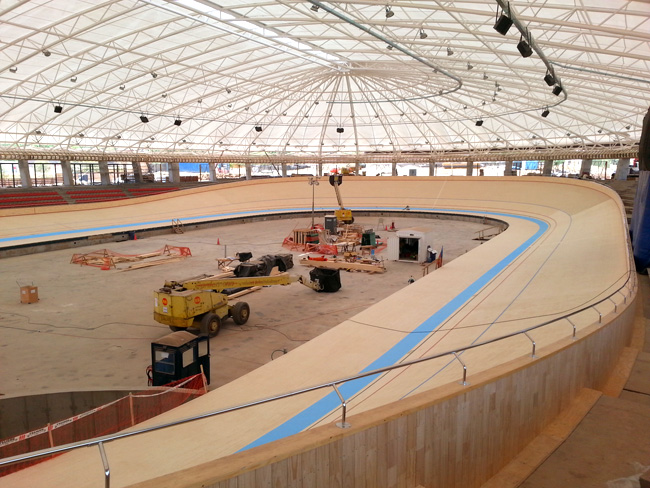 Velodromo Penalolen in Santiago de Chile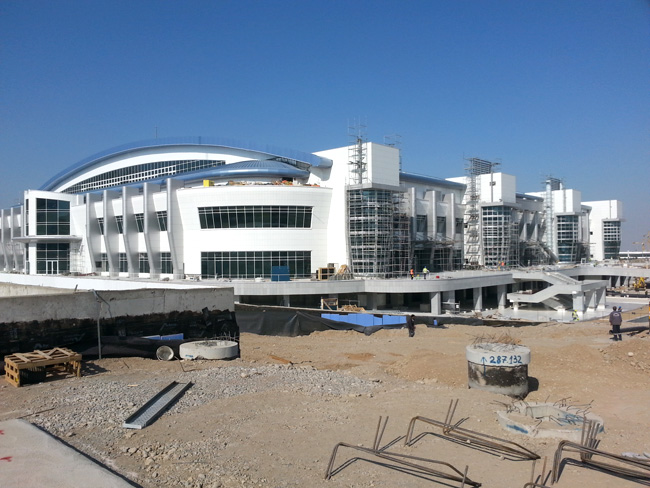 Velodrome under construction in Ashgabat (6.000 seats)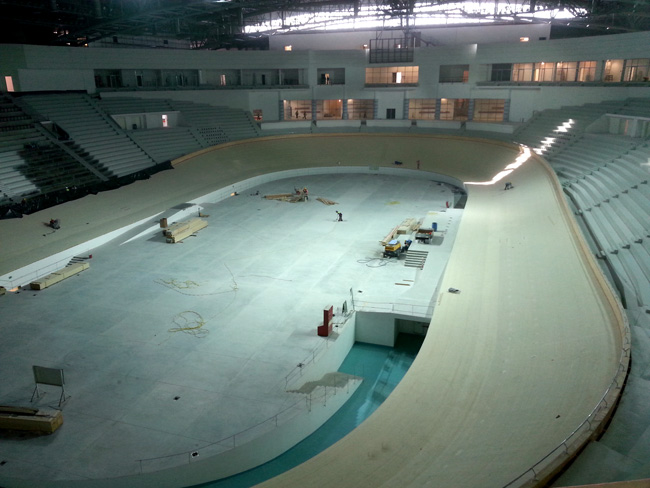 Close up of 250 m. velodrome in Ashgabat - racing lines to be finished before opening in spring 2014