April 9/14 12:56 pm - Tour of Bronte, Report and Photos from Elite race

Posted by Editoress on 04/9/14

Grahame Rivers report from Sunday's Tour of Bronte (Elite race)

After riding the Tour of the Battenkill the day before, it was nice to line up with the friendly faces of my friends and teammates at the Tour of Bronte. What was not nice was how my legs felt after the 135km beating Battenkill had given them.

There was a new team named "To Wheels Epic Sports Performance" on the start line. Off the gun they showed that they meant business with Jeff Shiller attacking almost immediately. Every time one of their riders would get pulled back another would attack including Isaac Smith and Marco Li. It was impressive racing and it hurt.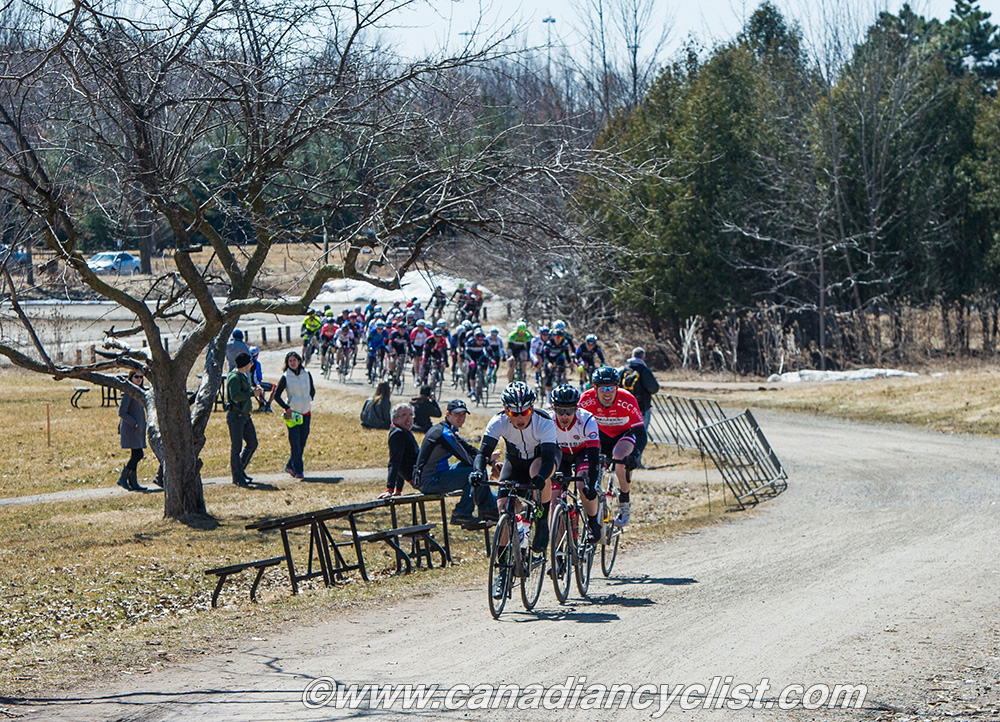 Despite the fact that conditions, on the pothole filled dirt roads, were better than last year and despite whatever I had told myself about being okay for my second day of racing, it was clear that I was not okay.

Suffering soon turned to desperation as I was almost dropped repeatedly by the lead group coming out of an S-turn that looked more like the victim of an aerial bombardment than anything a bike race should be held on.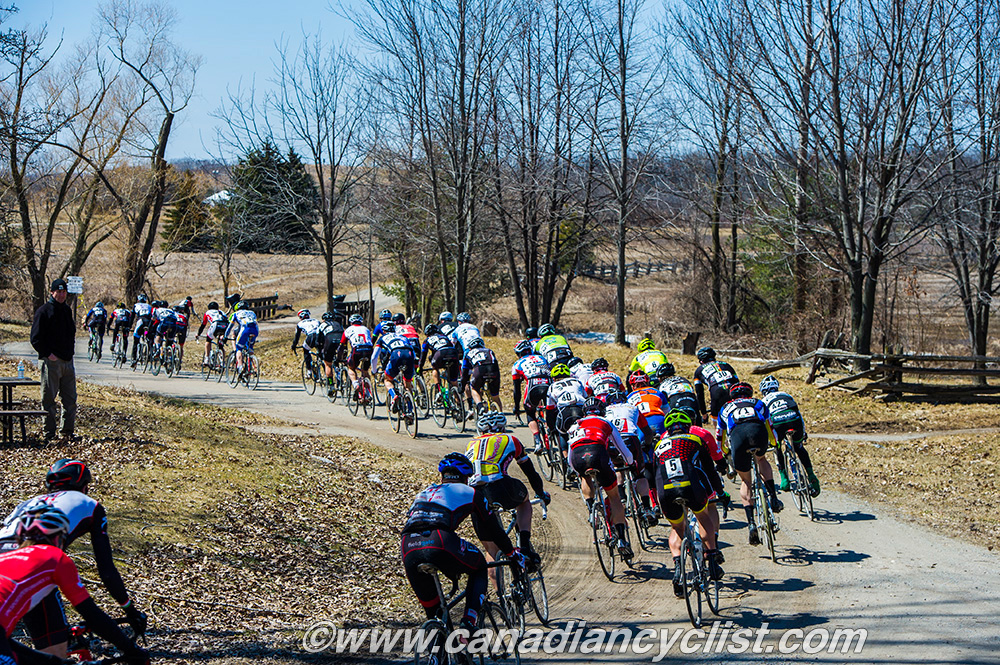 At the half way mark, the constant attacks and relentless pace being perpetrated by Tom Nesbitt and Kevin Higgins had taken its toll on my dead legs. As we came out of the S-turn, I dropped off the back of the group. I've never been happier to have teammates as Larbi Benhabib shouted at me to take his wheel – I did and he brought us back to the group.

Next time through the S-turn I dropped off again. This time Christopher Rowley (who's not even on my team!) yelled something about "helping an old friend" and pulled me back to the group. The efforts of Christopher and Larbi saved my campaign for "King of Spring" by keeping me in the race.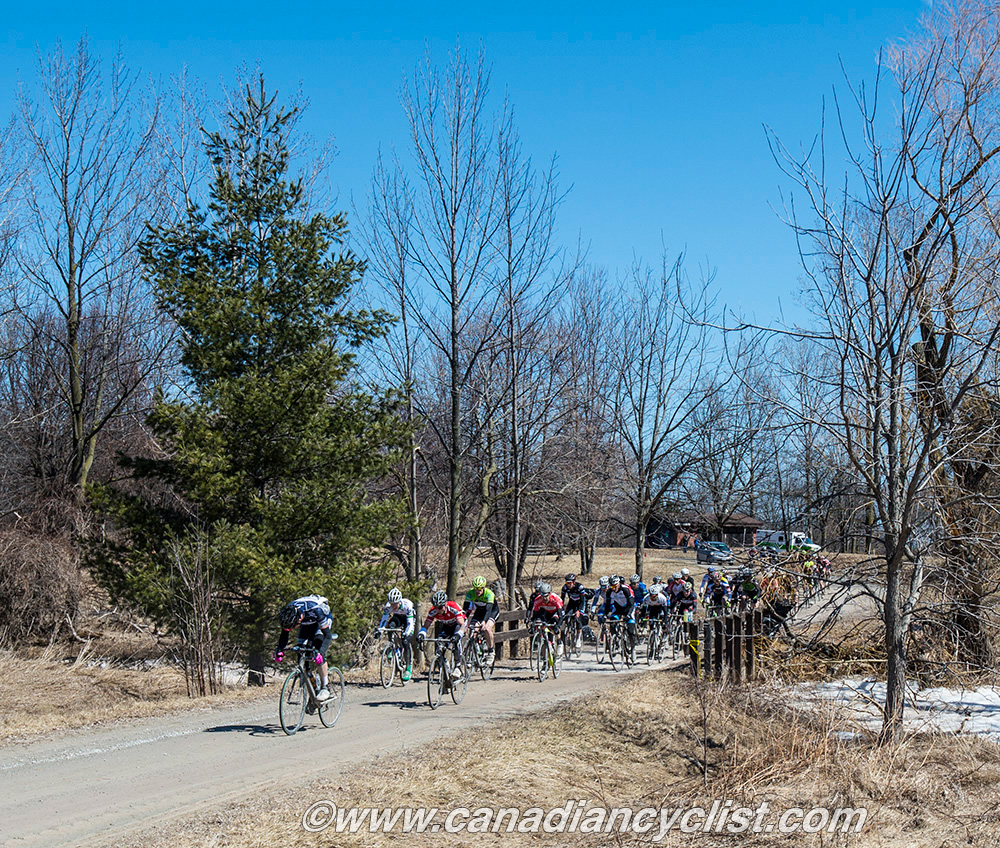 Then something amazing happened.

I bet you think I'm going to say my legs all of a sudden recovered and everything was awesome. Nope. The peleton got tired. Their legs finally started to feel the dull pain I had felt from the start. I had significantly less trouble staying in the pack, even attempted a couple attacks, but was pulled back.

Before I knew it we were coming into our final lap. I promised myself I would stay in the top ten, keenly aware that Pete Mogg and Nathan Chown, one of my top competitors for King of Sping, were doing the same.

Having won most of my races by breaking away, sprinting is not something I'm comfortable with or do particularly well, but I was determined to place as highly as I could. As we came to the line, the rider in front of me crossed my wheel forcing me to the right, as I was pushed over I could hear more wheel rubbing and then Kevin Higgins crashing.

Lesson learned for sprinting: take the wheel you know to be the strongest . I should have taken Shiller's (who came in 2nd), as he was moving forward I was moving backward. Chown crossed the line 4th. I crossed the line 9th.

Sometime early in the race while I was desperately trying to cling to the back of the peleton Sean Mackinnon broke away. I was in such bad shape I didn't even know there was a rider away. In an impressive showing, Mackinnon went on to win the race solo by over a minute.