April 11/14 11:04 am - Shimano Introduces New XTR Group

Posted by Editoress on 04/11/14

Shimano has announced the introduction of a new version of their flagship mountain bike group, XTR. The biggest question for the last year has been: when will Shimano bring out a single chainring group to compete with SRAM? The newest XTR will have that option, offering a choice of 1x11, 2x11 configurations on the same crank arm.

Some of the details:

- M9000 cranks will have the option of running single or double chainrings, while the M9020 Trail version will offer single, double or triple, but not on the same crank arm. The chainring configurations will be: Single (30T, 32T, 34T, 36T), Double (34-24T, 36-26T, 38-28T), Triple (40-30-22T).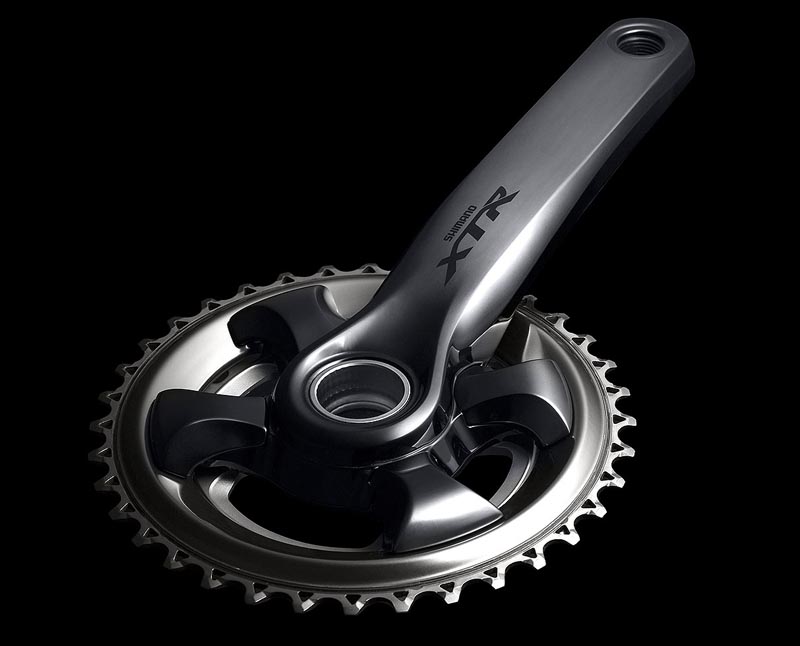 - The 11 speed cassette will be 11-13-15-17-19-21-24-27-31-35-40, with a carbon spider and a mixture of titanium, aluminum and steel cogs

- Shifters and derailleurs have been redesigned. The M9000 rear derailleur is compatible with all front chainring configurations.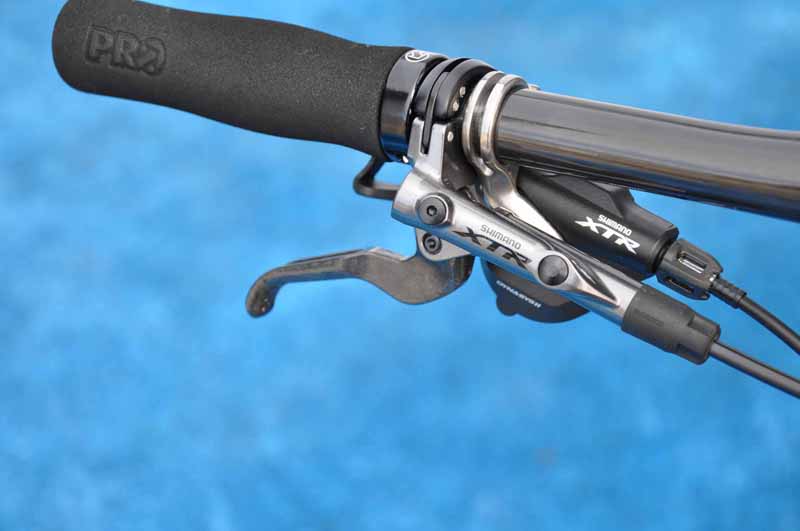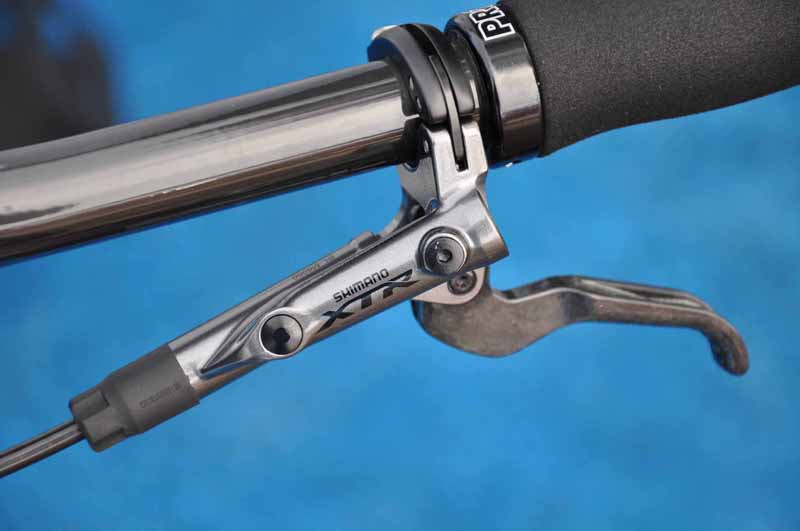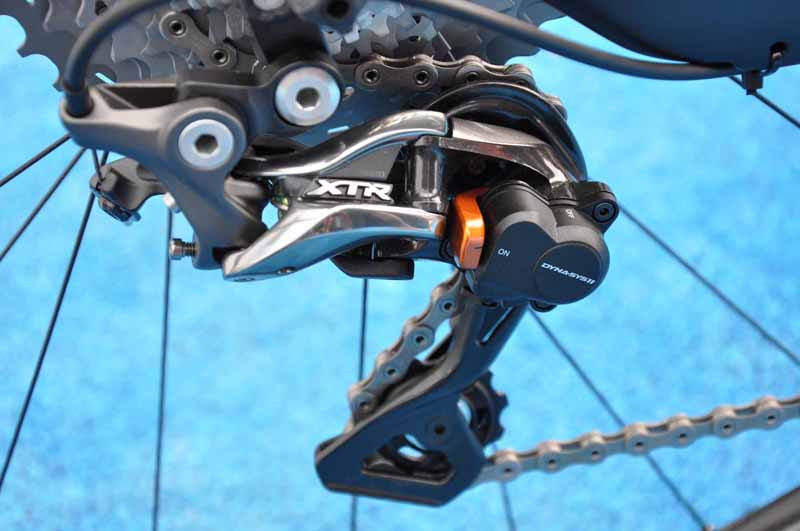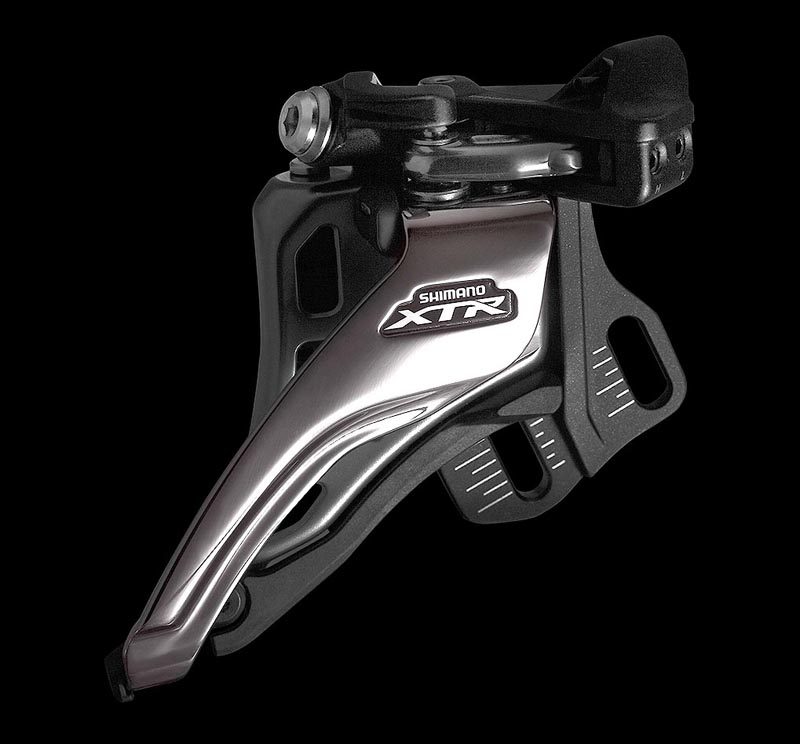 - Hydraulic brakes have been redesigned, and will come, as before, in 9000 and 9020 (Trail) versions.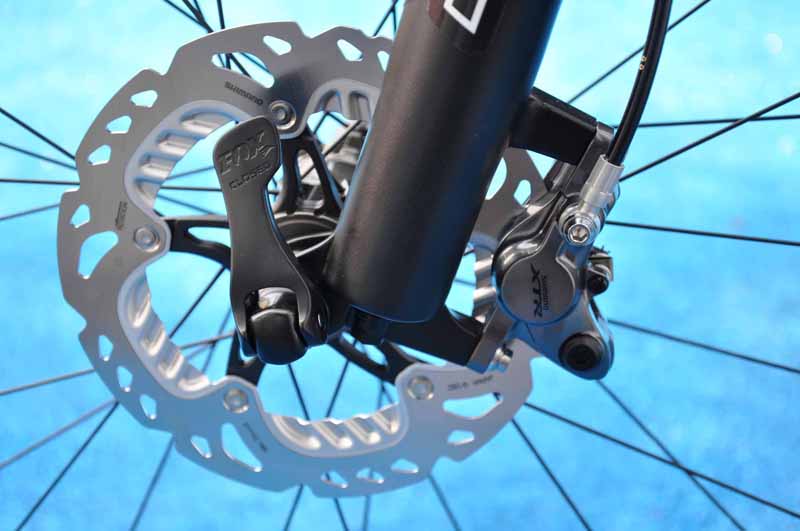 - Three XTR wheelsets will be offered, with carbon laminate rims. They will come in 650b/27.5" and 29" sizes in 9000 and 9020 (Trail) versions, plus a 29" only tubular version.

- Updated pedals in 9000 and 9020 (Trail) versions.