April 14/14 15:49 pm - Hell/Heck of the North Returns (ON)

Posted by Editoress on 04/14/14

The 6th annual 'Hell of the North' will be held early Sunday April 20th 2014!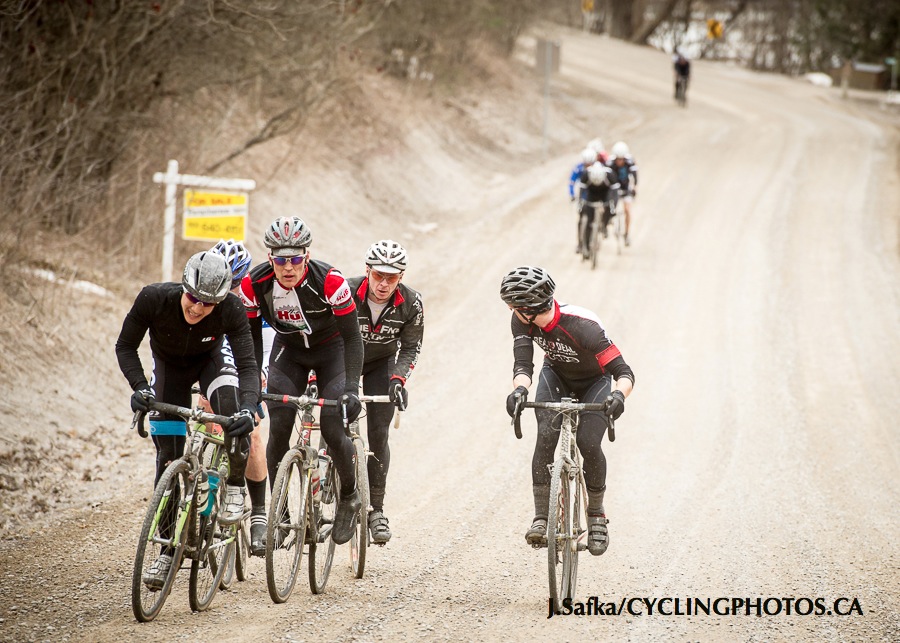 The 2013 HON- the break
Starting and ending at the Cedar Beach Pavilion at Musselmans Lake. (See Course Map) The epic spring classic with 125 kilometres of the most amazing dirt and gravel roads around make this truly one of the hardest events of the year! It promises to test your early season fitness. As always the HOTN route will include rail trails, dirt roads and some of the area's nicest climbs. Cyclocross and mountain bikes for this wave. There are sections you will have to dismount. Road bikes are not recommended, MTB shoes and pedals are!

Heck of the North
Returning for its 3rd year, with an incredible, alternative route (See Course Map) for anyone who wishes to be tested but doesn't want to break their will or their bike the first weekend of the season. The HECK of the North is 75 kilometres that will still include many of the amazing roads used in the HOTN but there are no off-road sections, farmers fields, or the nasty trench. This means you can ride a regular road bike on this beauty (leave the $10,000 bike at home though!).
Both routes are sure to test you and both promise to be an amazing day out on the bike!


Entry to either length of ride includes a catered lunch and a day you won't soon forget!

200 rider limit !

Register Here