June 18/14 11:36 am - Pomario Inducted Into Sports Officials Hall of Fame

Posted by Editoress on 06/18/14

International road and track commissaire Wayne Pomario of Vancouver, BC, is this year's inductee in the Builder Category and winner of the Allen G. Rae Builders Award from Sports Officials Canada.

Pomario has been involved in the sport of cycling for 23 years as a competitor, organizer, administrator and official. As an official Wayne has served at all levels. He qualified as an International Cycling Union (UCI) official in 1997.

"To me personally, it is an honour to be recognised and acknowledged by my peers. I don't believe people become officials in order to be honoured or recognised, but receiving an accolade such as this helps drive motivation, and reinforce the reasons why I became an official in the first place," said Pomario.

Added Pomario: "I started in this sport first as an administrator and organiser. That led me into competition, where I competed in international events, and became an Elite National Time Trial Champion [in South Africa]. At the same time as racing I started to get involved in officiating. I guess I enjoy challenges, and so once in something I really strive to be the best I can be."

He is qualified internationally in the Road and Track disciplines, as a national Cyclo-cross official and as a provincial A level MTB official. He has served as a member of the panel and chief commissaire at many international, national and provincial level events, including numerous Road, Track and Cyclo-cross Canadian Championships.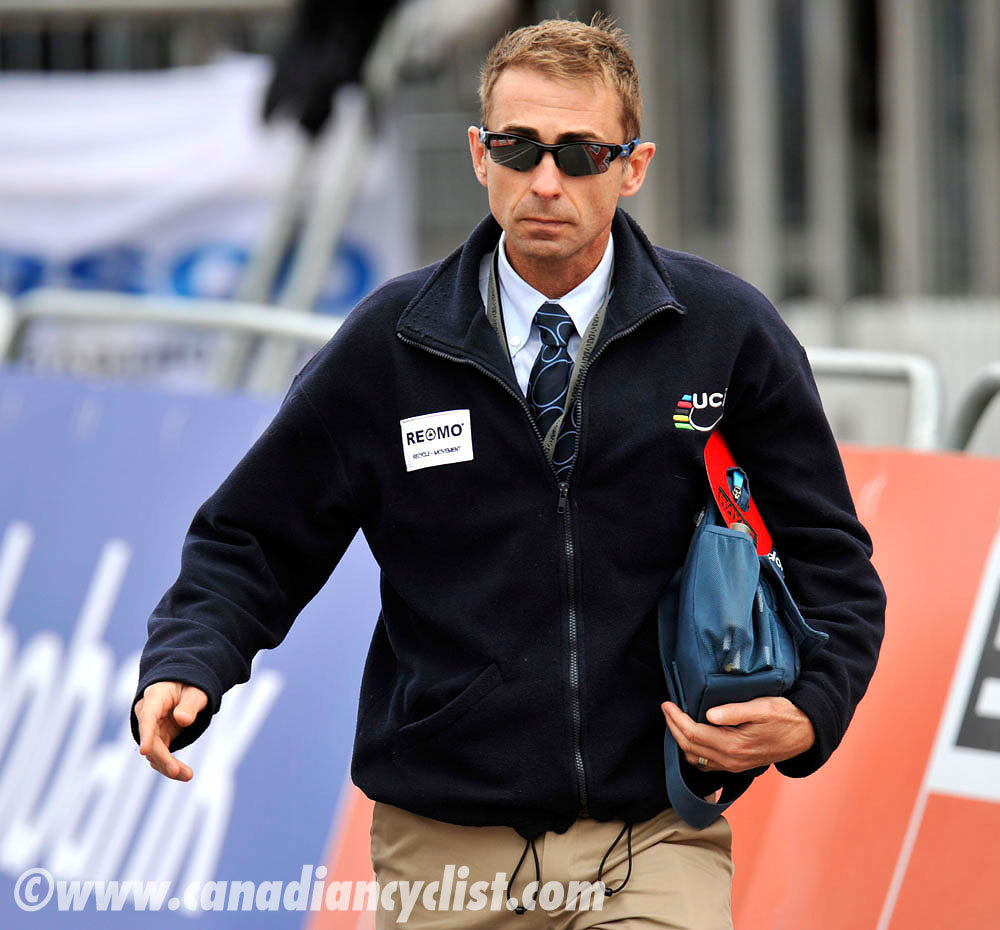 2012 Road World Championships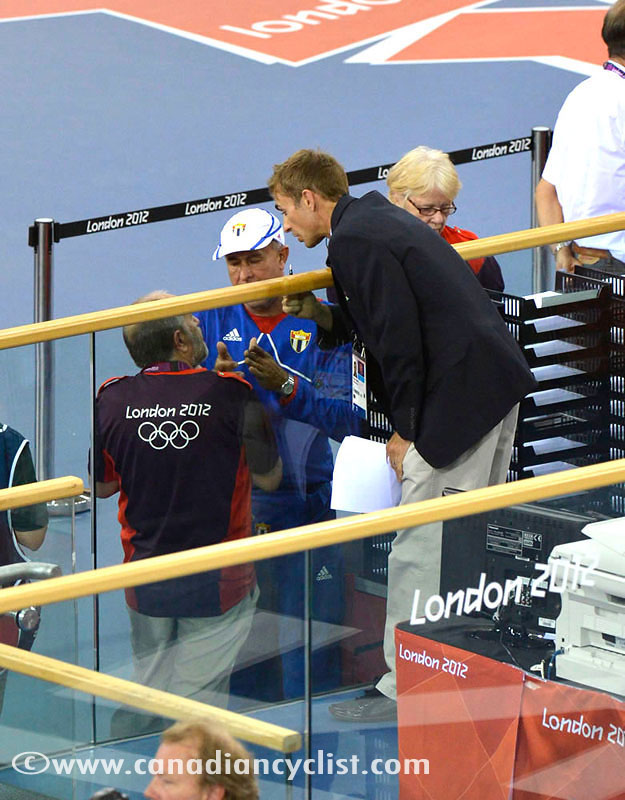 Chief official Wayne Pomario explains to the Cuban coach why Chinese rider wasnt relegated in ride against his athlete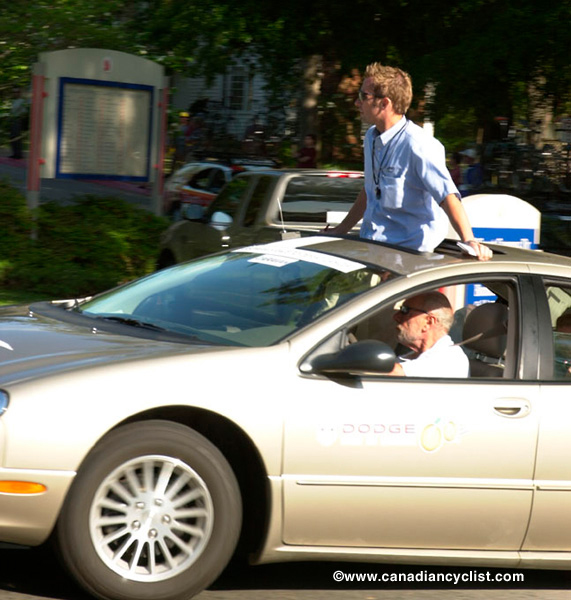 At the 2004 Tour of Georgia Pomario, where he butted heads with Lance Armstrong, who called him a "pioneer" commissaire Stage 4 ToG

"I love our sport, and becoming an international official allowed me to continue my participation, and challenge myself at the same time to help improve cycling for all participants, where I include everyone from the cyclists themselves, to officials, organisers, etc."

Pomario was graceful in sharing this award with his fellow officials across the country: "I am also extremely grateful to everyone I have worked with over the years, as I know in officiating you are not successful by yourself; you are successful as a team. I am really proud to have been able to know and work with so many wonderful people who have helped me achieve what I have been able to as an official."

Highlights include being the chief official at five separate World Championships and being appointed to the panel at three others; his selection as the chief official at the 2008 and 2012 Olympic Games; being the number two official at the 2006 Commonwealth Games, and in 2010 being the chief official at the Commonwealth Games in Delhi, India.

Wayne is the first North American official to be appointed as the chief official for a Pro Tour event. He has also been selected as the International Technical Delegate for the road and track cycling events at the 2015 Pan Am Games. Wayne is involved in the development of rules and regulations for the International Cycling Union. He has served, and continues to serve on a number of working groups in this regard.

Pomario offers wise words for upcoming officials: "Officiating offers amazing rewards. It allows you to participate fully as a partner in our sport. But you definitely get out of it what you put into it - just like any of the other participants would experience. So look for those opportunities. Don't stop trying to improve yourself. Don't do it because you want recognition or rewards, because that does not often happen."