December 14/15 14:08 pm - Promotions & Hiring at Cycles Devinci

Posted by Editoress on 12/14/15

Leading up to its 30th anniversary, Cycles Devinci is promoting David Régnier-Bourque to Director of Marketing and Jean-Philippe Tremblay to Artistic Director. Julien Boulais has also joined our marketing team at our Saguenay headquarters.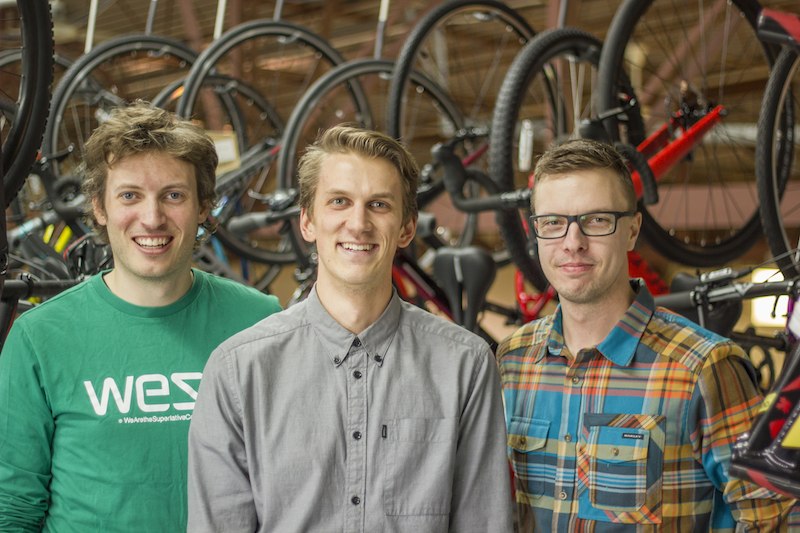 David Régnier-Bourque, Julien Boulais & Jean-Philippe Tremblay

David Régnier-Bourque has been at Cycles Devinci for a decade. With his degree in marketing in one hand and a bike in the other, he left Montreal once he finished his studies and settled in Northern Quebec, working at the Devinci facility. He knew how to make his mark, first as a Rep in Quebec, then as a marketing manager.

For President Félix Gauthier, "David is an invaluable resource; he's simultaneously positive, passionate, intelligent, and intuitive. His many accomplishments include launching professional teams at international competitions. It is a pleasure to have him on our team."

Next to David is Marketing Coordinator Julien Boulais, who has collaborated closely with the company for over four years. He finally made the leap (convincing his sweetheart to do the same), and moved to Saguenay full time. As passionate about bikes as he is about marketing, Julien is a master coordinator and he's remarkably efficient when it comes to projects. He is responsible for social media, specialized media, and will participate in a number of cycling events.
Last but not least, Jean-Philippe Tremblay has been appointed Artistic Director of the company. Starting at Devinci in 2008 as a graphic designer, he has provided a consistent corporate image.

For Managing Director Yvan Rodrigue, "Jean-Philippe handles his key position extremely well. He has a natural aesthetic taste and knows how to apply it down to the smallest detail, both in developing our portfolio and with our various marketing tools."
Courtesy Cycles Devinci