January 10/16 13:14 pm - Scott-3Rox Launches 2016 Program

Posted by Editor on 01/10/16

On the evening of January 7th, in the Distillery District of downtown Toronto, Canada's top mountain bike team, Scott-3Rox, introduced the four riders who will race in the team's colours for the 2016 season.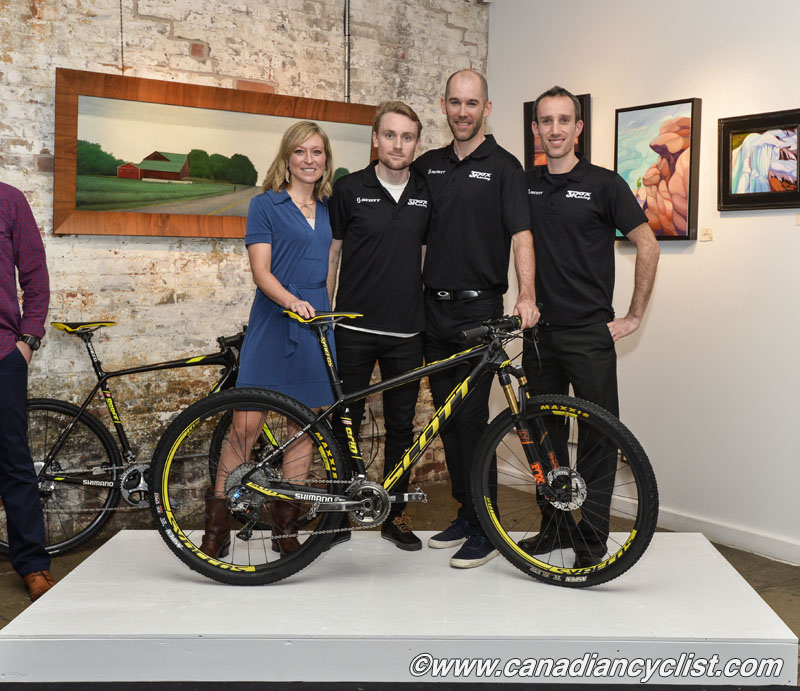 Erin Huck, Cam Jette, Geoff Kabush, Derek Zandstra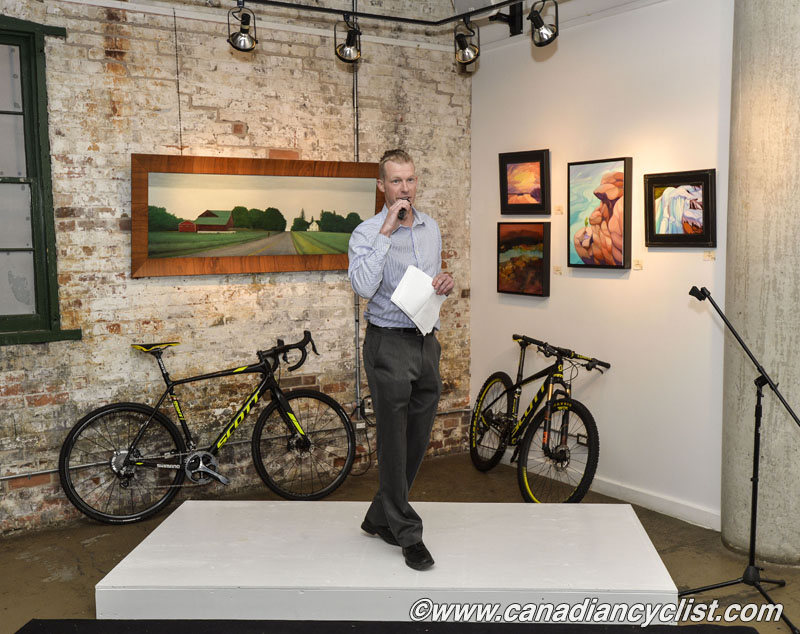 MC Brendan Arnold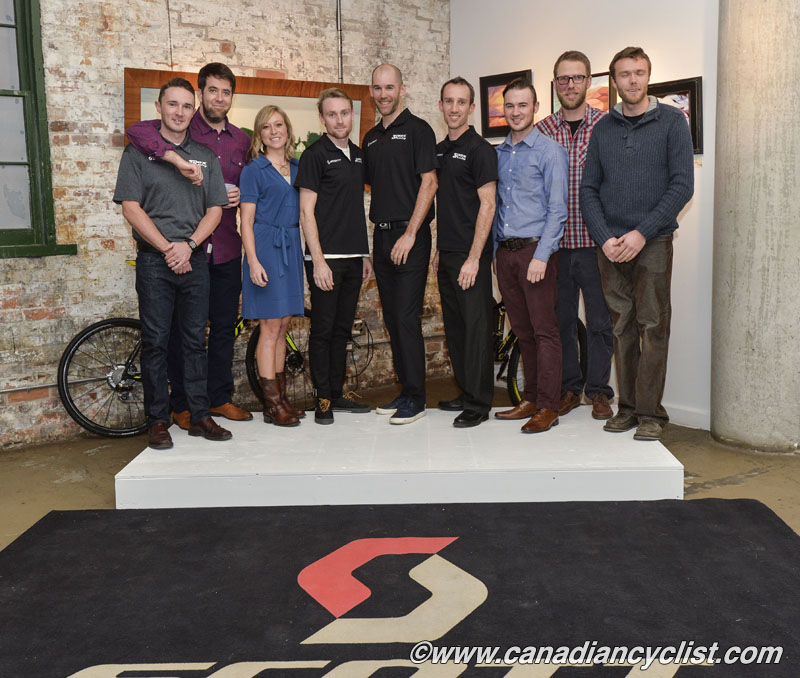 Team with support staff
The event was called 'The Road to Rio', in recognition of the focus the team has on qualifying athletes for the 2016 Olympic Games in Rio this coming summer.

The team has slimmed down to four riders to, as Team Director Kyle Douglas says, "provide the riders with the best possible support". All four are returning riders, led by team captain and three-time Olympian Geoff Kabush. Derek Zandstra, the 2013 national champion, who finished fourth at the Pan Am Games last summer also returns, as does Cameron Jette. The lone female rider is American Erin Huck, who took the bronze medal at the Pan Am Games last summer.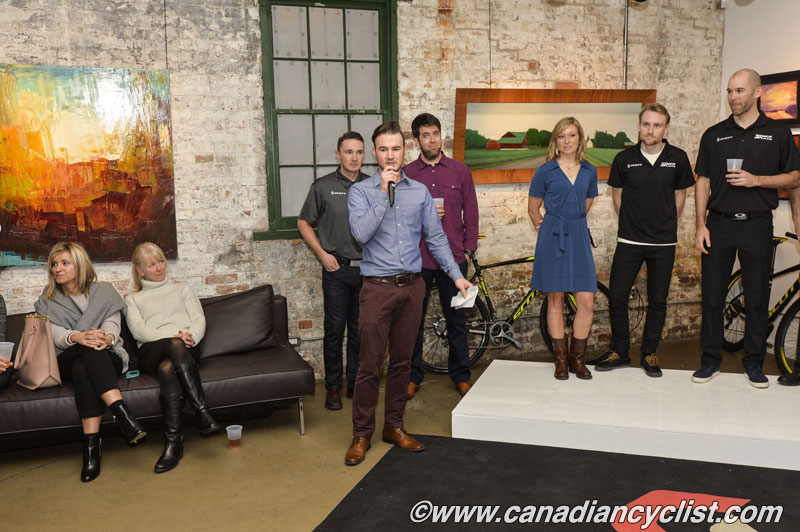 Team Director Kyle Douglas
Huck is a strong contender for a spot on the U.S. Olympic squad, as is Zandstra for the Canadian team. Kabush, coming off a season when he struggled with health issues, will be attempting to qualify for his fourth Olympics, but will have a tough battle against team mate Zandstra and top-ranked Canadian Raphael Gagne. Below are interviews with Kabush, Zandstra and Douglas.

The team also announced that it will be supporting an Ontario-based development squad, called Maverix, run by Jay Ennis. The Maverix team consists of Malcolm Barton, Gunnar Holmgren, Jan Kocemba, Liam Mulcahy, Noah Simms and Michael Solic.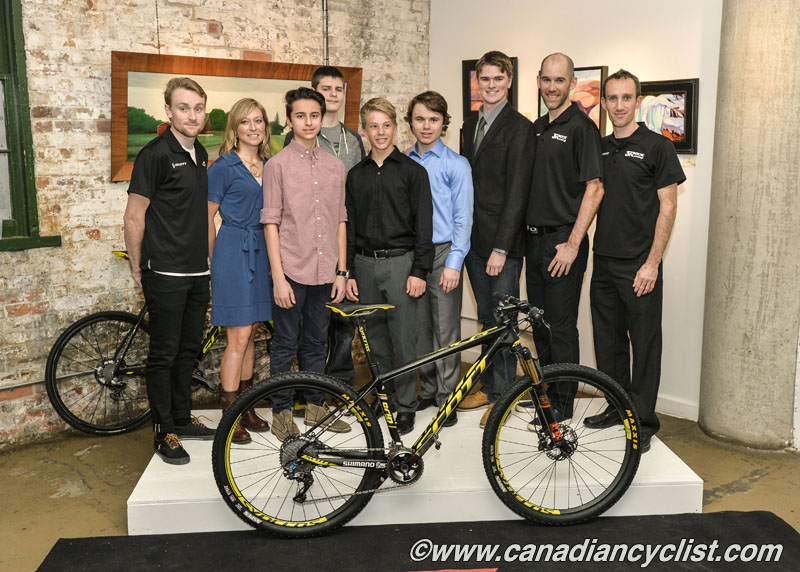 The Maverix team with Team Scott-3ROX
After the launch, the team was heading north to the Haliburton region for a team-building camp of winter activities, including cross-country skiing, snowshoeing and curling.

Geoff Kabush





Derek Zandstra




Kyle Douglas