January 11/16 18:00 pm - Pacific Cycling Centre Hosts Camp for BC, Saskatchewan and Yukon Cyclists

Posted by Editoress on 01/11/16

Pacific Cycling Centre, Victoria, continues to follow its mandate of developing and training future champions by running camps in the off-season. This was demonstrated over the New Year holiday when athletes from Saskatchewan, BC and the Yukon gathered in Vancouver and Victoria under the supervision of Sask Cycling / Pacific Cycling Centre (PCC) head coach Houshang Amiri, for a seven day camp. Amiri was assisted by two coaches from Sask Cycling and the Yukon provincial coach, as well as PCC elite riders.

For the first day of camp on December 27th, and subsequent days, the athletes were based at the Fortius Athlete Development Centre, Burnaby which houses the Fortius Institute and its flagship facility, Fortius Sport & Health, a state-of-the-art training and fitness facility, used by many elite athletes and teams.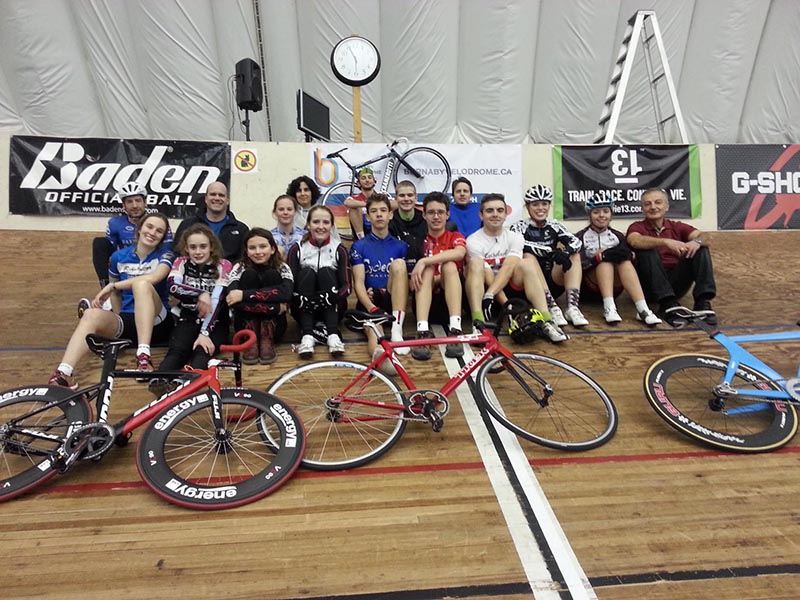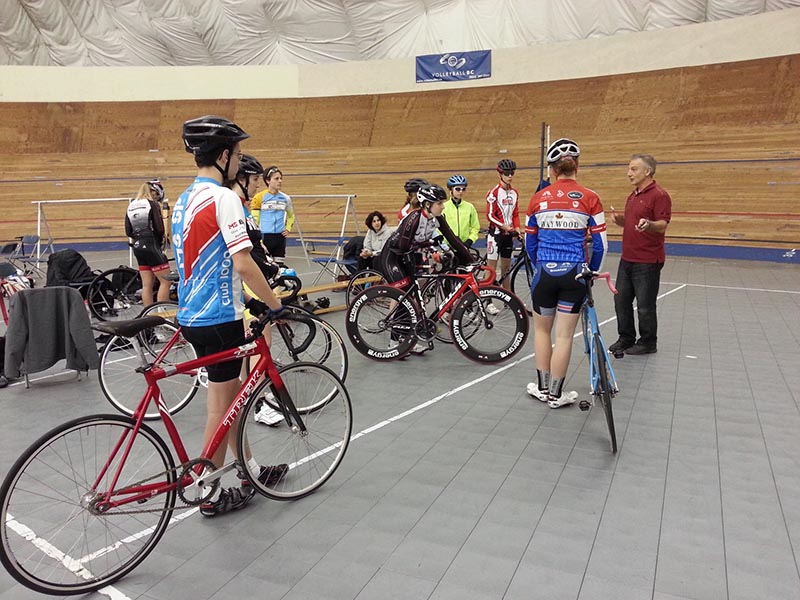 For the first three days the focus was on road endurance followed by track and skill development. Athletes got into a regular routine with a 7:30 am breakfast at Fortius Bistro, followed by loading the van and trailer for Vancouver's Stanley Park for a two-hour ride under perfect, sunny conditions. For some riders this was their first experience of 'winter' riding in BC - many of them aren't able ride in their home province because of the extreme winter conditions.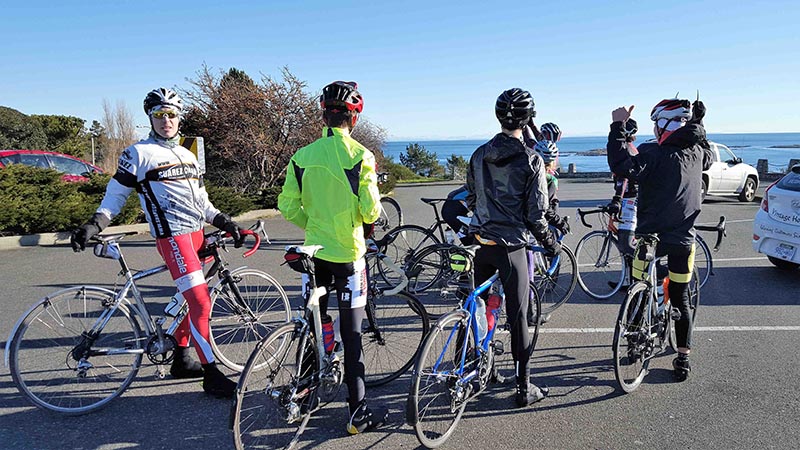 After the morning ride it was back to Fortius for lunch and then depart for the afternoon track session at Burnaby velodrome. Each session lasted approximately four hours each day and for most riders this was the first time they had experienced the track or riding a track bike. "Each session was a lot of fun and we developed many friendships. By end of the first session everyone was riding the track," said Amiri.

Strength training and core workouts are an important component of off-season training and the athletes were able to use the Fortius facility - gym, weight room and basketball courts - for group stretching and strength training.

"Our stay at the Fortius athletes accommodation was great. Fortius is a world class sport institute providing athletes with full access to its many services, and we were fortunate to take advantage of that," said Amiri.

On December 31st, the athletes left for Victoria for three days of road riding and more training. The weather, although cool, was perfect for the rides - each ride lasting four hours. Athletes left in the morning from the Pacific Cycling Centre office at PISE (Pacific Institute for Sport Excellence) Commonwealth location, each day taking in the varied terrain that Victoria offers. In the evenings, Amiri led training presentations in the PISE board room and the athletes had the use of Commonwealth pool and its weight room.

The camp proved to be a good development incentive by Sask Cycling, and it not only provided a unique opportunity for the riders to train under an elite coach, but also for the coaches from Saskatchewan and the Yukon to be mentored by Houshang Amiri.

"At Pacific Cycling Centre we would like to thank Saskatchewan Cycling Association for providing this development opportunity, for Yukon Cycling for coming down to the camp and the PCC riders for helping out with the camp," added Amiri. "This was a big week for all of us and although we were all tired by end of the camp, we were also sad when it came to an end."