January 17/16 15:21 pm - Easton Cycling Sponsors Silber Team

Posted by Editoress on 01/17/16

Silber Pro Cycling has signed a two-year agreement with Easton Cycling. Easton will provide wheels, bars, tape, stems and posts for the orange-clad Canadian race team.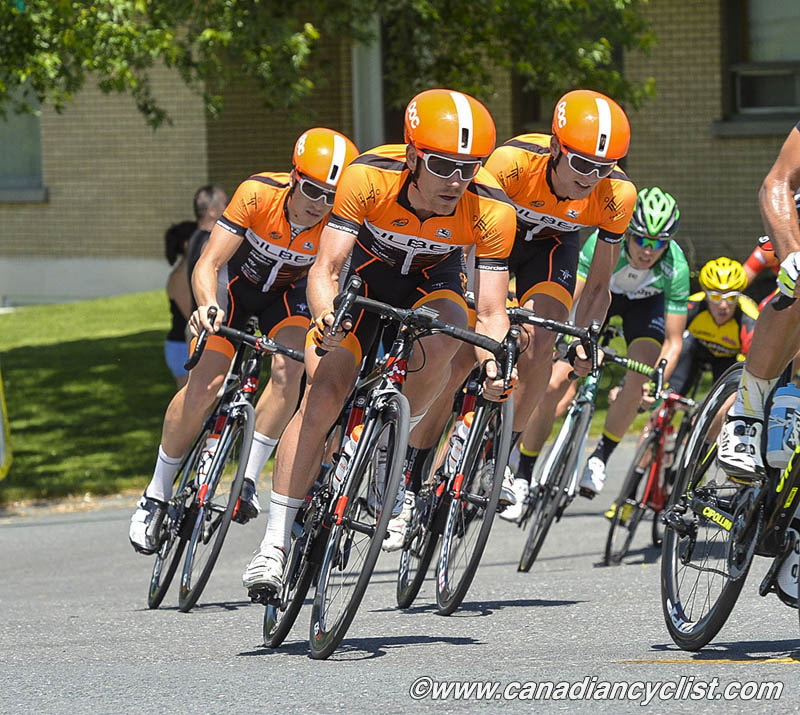 Easton's Marketing Manager, Craig Richey, said "Silber Pro Cycling is a results-focused and professionally organized program that had an impressive 2015 season. With the team rolling on Easton, we expect even better performances in 2016 and beyond. Silber will be racing on a selection of Easton wheels, including the category leading Aero55 and ultralight EC90 SL. The team will also be showcasing the new line of MCD road bars and the venerable Easton stems and posts. Finally, Easton is set to launch a new carbon road crank next year and Silber will play a key role in final development and testing."
According to Silber's Principal Owner, Scott McFarlane, "The partnership with an industry leader such as Easton reflects the continued growth of our team. We gain in at least two ways by working with an established wheel and component manufacturer: firstly, our bikes will be outfitted with some of the best wheels and cockpits on the market; secondly, we gain access to a tremendous amount of technical knowledge and expertise. Every time I walk away from discussions with Easton, I feel confident I've dialogued with people who know professional racing, bikes, manufacturing and marketing. Proven wheels and components delivered to us by a company that strives to constantly improve every product: Easton makes us better on and off the bike."