January 23/16 18:45 pm - Dom Rollin Retires

Posted by Editor on 01/23/16

Canadian road pro Dominique Rollin has retired, according to a statement he posted on his Facebook page. Rollin, who signed a contract with FDJ for the 2009 season after an epic stage win at the Tour of California in 2008, first retired at the end of the 2013 season when he was not signed by any team for 2014. He was signed to a one year contract by Cofidis for 2015, at the request of his team mate, top sprinter Nacer Bouhanni, and finished his season at the Vuelta a Espana, finishing 116th. Rollin, who lives in Girona, Spain, says he has returned to his passion of cooking and catering.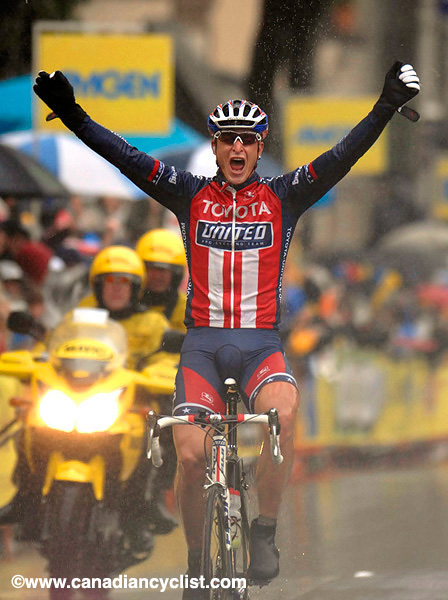 Winning Stage 4 of the 2008 ToC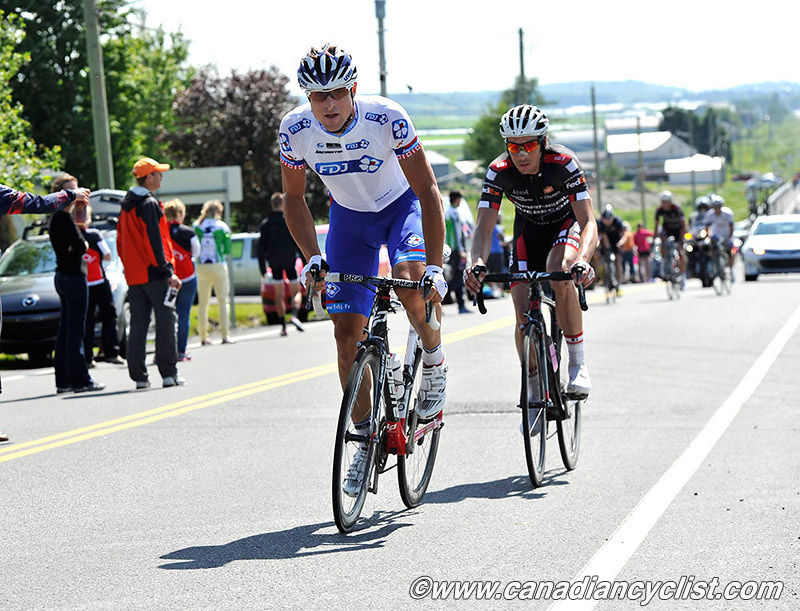 With FDJ in 2013
"In this early part of 2016, I would like to thank [everyone] from the bottom of my heart for your support and help throughout the years."

"After a short return to competition, I came to the decision to leave the world of competitive cycling. I am more then grateful for the opportunity and the trust received from Cofidis, whom allowed me a year back on the bike. This return to the highest rank in cycling made me realize where I stood and where I want to be [in] this moment."

"I was thrilled to be allowed to make a living out of my passion. I'll be keeping this love of cycling alive on a recreational side for now on."

"I am currently renewing [my interest] with an other passion, which I left aside for the duration of my cycling career. Since the start of this year, I made my way back in the kitchen. I am currently working to regain and solidify my knowledge around the cuisine and will be doing so right here in Catalunya."