January 30/16 15:58 pm - It's UNOFFICIAL: A Motor WAS Found

Posted by Editor on 01/30/16

[Note: After we published the following article, we managed to confirm from multiple sources that the rider DID have a bicycle with a built-in motor - this is no longer speculation. The bicycle was found in the pit, so it is impossible to determine whether it was actually used. However, this is the first verifiable instance of a bicycle in competition with a motor. The rider in question is the European champion. The penalties range from 20,000 to 200,000 Swiss francs and a minimum six month suspension. If the team is found guilty, then the penalty is a minimum of six months suspension and a fine ranging from 100,000 to 1 million Swiss francs.]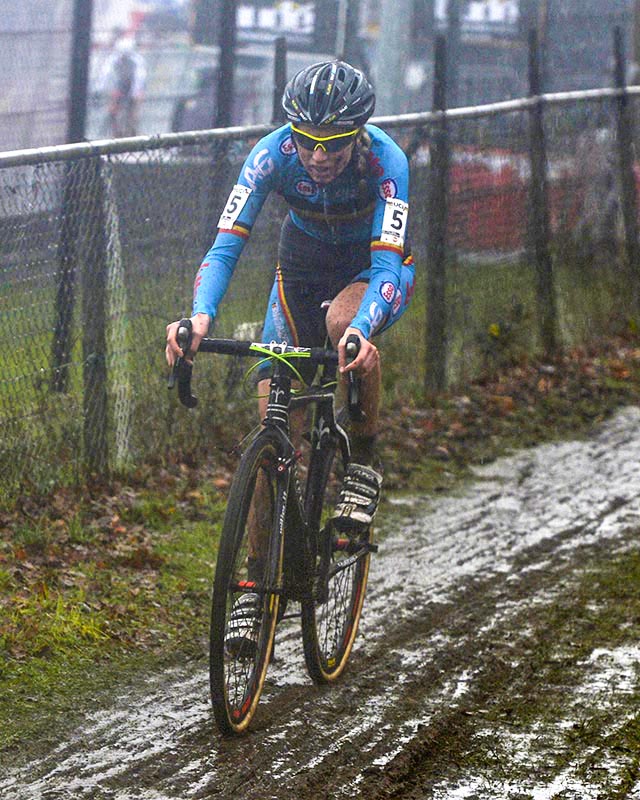 At the end of a day of racing in extremely inclement conditions (read: very shitty with heavy rain, wind and, at the final podium, hail) a terse communication was released by the UCI that a rider's bike had been found to be in contravention of regulations with respect to technological fraud. That in itself is unusual, but it got more interesting when an announcement was made in the press room that the head of the Belgian team was going to hold a press conference.

So, we all squelched into the room where press conferences are held (usually just the top-3 after each race), and the Belgian head made a statement. Basically, he said that U23 woman Famke van den Driessche had a bike that contravened the regulations. Less then a minute, and no questions were allowed. Very strange, and leaving everyone more in the dark then ever.

Of course, the speculation started right away ... She had a motor.

At this point, nobody knows for sure; it could have been a motor, or some other transgression. We will have to wait and see.