February 4/16 11:33 am - Former Canadian Road Pro Nominated for Canadian Screen Award

Posted by Editor on 02/4/16

Former Canadian road and cyclo-cross rider Matt Hansen has been nominated for a Canadian Screen Award (formerly the Genies), for Best Original Screenplay, for Canadian-Brazilian film Zoom. Zoom starred Jason Priestly, Alison Pill and Gael Garcia Bernal, and premiered at TIFF last fall. Hansen will be up against five other movies, including Atom Egoyan's Remember. The awards will be presented on March 13th.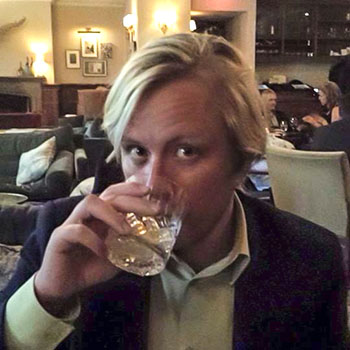 "It's pretty surreal but also gratifying," commented Hansen. "I remember years ago, my sister (who was at Ryerson at the time) brought me along with her to be seat filler at the Genies. It was a fun time, got some free booze and to dress up. So it's kind of cool to be going again but not just as seat filler. But it's really a nice feeling too - movies take a long time to make, years and years, so just getting the thing done is gratifying enough."

"The film was shot in the summer of 2014 - after a few years of me writing and rewriting it many many times. Seeing something you've written come to life is definitely a thrill. Since then, it's been at TIFF and many other festivals; I've gone to a few with the director, Pedro Morelli, who is responsible for this entire crazy movie. It's just nice to be able to show this to people, after such a long time. It will be in theatres this summer."
The Brazilian trailer (a North American one is to be released shortly):