February 10/16 10:19 am - RealDeal/D'Ornellas p/b Garneau Announces 2016 Roster

Posted by Editor on 02/10/16

Real Deal Racing is thrilled to announce a partnership with D'Ornellas Bike Shop and Garneau Cycling. The official team name for the 2016 season will be RealDeal/D'Ornellas p/b Garneau.

D'Ornellas Bike Shop is a full service bike shop located in Scarborough, Ontario, Canada.

Eon D'Ornellas had this to say about the new partnership, "As a former Canadian Olympic Team Member, 2-time National Road Champion and founder of D'Ornellas Bike Shop, I'm excited to share my knowledge and expertise with the Real Deal/D'Ornellas p/b Garneau Elite Team. Louis Garneau and I were once team mates and I look forward to working with him and Ed Veal during the 2016 race season"

"It's a pleasure for me to join forces with renowned coach and athlete Ed Veal and my former teammate Eon D'Ornellas. These guys are true professionals and support the growth of cycling in North America which is always a goal for Garneau" - Louis Garneau

The season will kick off at the first Ontario Cup Race of 2016 - The Good Friday road race held on Friday, March 25th, followed by our very own Hell of the North event held on Sunday, March 27th. Priority events for the season will be USA Crits SpeedWeek, held April 30th to May 7th, and BC SuperWeek on July 8th to 16th.

In addition to Ontario Cup champions and National Team riders Ed Veal and Trevor O'Donnell, the team has signed Garneau Quebecor alumni Anton Varabei for the 2016 season. With numerous wins throughout his career, and with a huge stage win at the Vuelta a Costa Rica 2015, we feel that Anton will be a key component to our team's success in 2016.

RealDeal/D'Ornellas p/b Garneau 2016 Roster

Ed Veal (39, Richmond Hill ON) - Two-time national champion, bronze medalist at the Toronto 2015 Pan-Am games, 4-time and defending Ontario Cup road champion returns for his sixth season racing for the RealDeal Racing team. The Canadian hour record holder is also a part of Cycling Canada's MTE program and is currently working towards qualifying for the RIO2016 Summer Olympics.
Ed Veal leading Team Canada at the 2015-16 Track World Cup #1
Anton Varabei (30, Toronto ON) - The Belarus born Canadian joins the team after a very successful year racing for Garneau-Quebecor in 2015. This talented rider is a local celebrity, pushing the pace on the famous donut ride, owning numerous Strava KOM's around the GTA and having one of the coolest nicknames around - "Manton".
1st Stage 2 Vuelta a Costa Rica 2015 UCI 2.2
1st Stage 1 San Dimas Stage Race 2014, USA
2nd Stage 2 Vuelta a Costa Rica 2013, UCI 2.2
4th Stage 11 Tour of Poyang Lake, China 2015
Numerous wins in Ontario Cup circuit.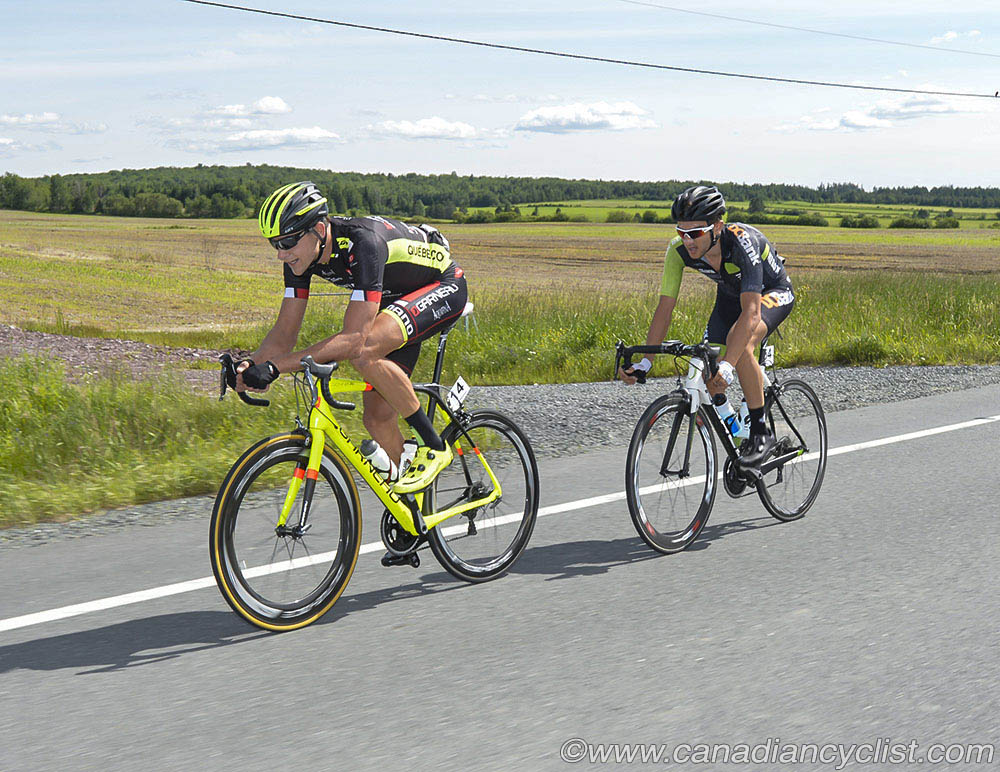 Anton Varabei at the 2015 Road Nationals
Trevor O'Donnell (19, Barrie ON) - Returns to the team after a successful road/cross season, getting bronze and silver medals in the provincial time trial and criterium. Trevor won the CX elite men's Ontario Cup series overall and was also fourth at Cyclo-cross Nationals, earning himself a spot on the national team racing Worlds in 2016.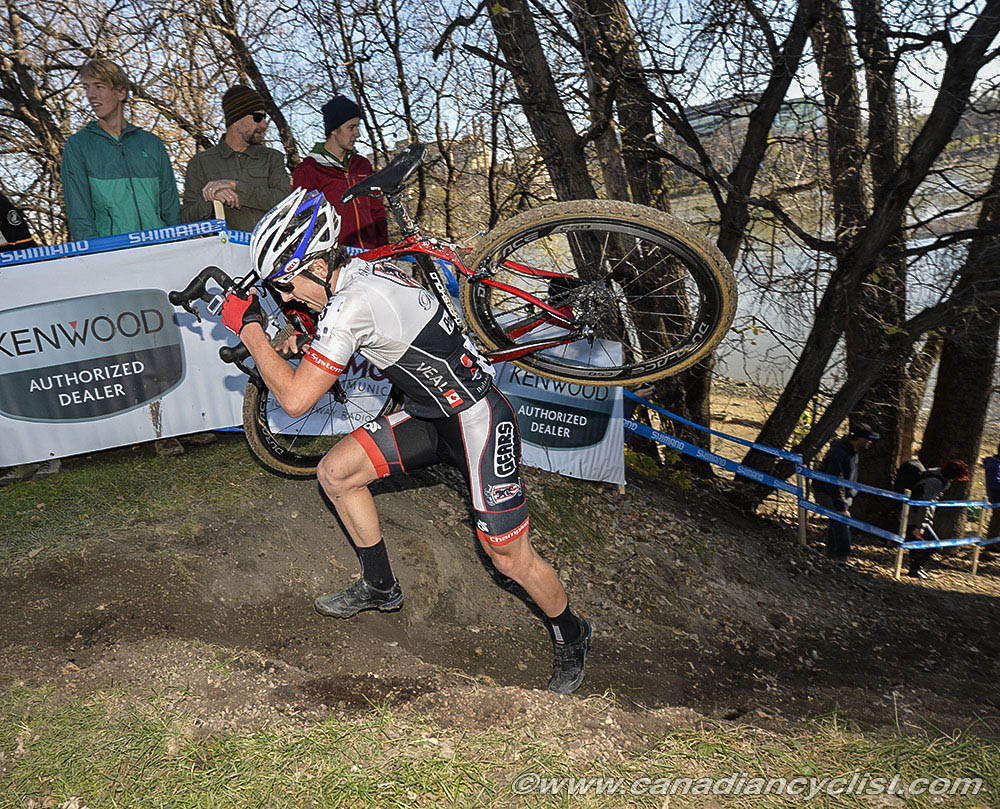 Trevor O'Donnell at the 2015 Cross Nationals
Bryan Rusche (40, Toronto ON) - Brings over 25 years of experience racing at the provincial, national and international level in Canada, the US and the UK. The last few years Bryan has focused on triathlon. In 2015 he won his age group (and finished sixth overall) at Ironman Muskoka and second in his age group (10th overall) at the Toronto Triathlon Festival. 2016 will see Bryan back to focusing on cycling as part of his build up to the Hawaii Ironman World Championships late in the season.

Timothy Burton (27, Mississauga ON) - Returns as the last remaining original Real Deal team member after a year which saw him win the 2015 Midweek Criterium series and finish sixth at the Calabogie O-Cup

Brad Bradford (29, Toronto ON) - Recently moved back to Toronto after three years abroad in Boston. Racing across New England and the Northeast, Brad went from Category 5 to Category 2 in a single season, notching 7 wins and 13 podiums along the way. Brad brings strength, power, and a fast finish to the squad.


RealDeal/D'Ornellas p/b Garneau is proud to announce their 2016 sponsors.

D'Ornellas Bike Shop
Powerbar
Toronto Sport and Social Club
Barnstormer Brewery
Highgate Properties
ValueTrend
Balance Physiotherapy
Vredestein Tires
New Roads Automotive Group
Shimano