March 29/16 21:10 pm - Bridge the Gap Expands Youth Club Seeding Program

Posted by Editoress on 03/29/16

Approximately 200 young cyclists across Canada will have greater access to coaching and other resources, thanks to new funding and support from the Global Relay Bridge the Gap (BTG) Fund for three youth-focused cycling clubs in Ontario and the Yukon.

The addition of the Ottawa Bicycle Club in Ottawa, the Kallisto-FCV p/b Toyo Tires Club in London and the UKon Echelon Bike Club in Whitehorse to BTG's Youth Club Seeding Program is part of Global Relay's vision to have more than 1,000 youth cyclists between 9 and 17 years old actively engaged and licenced in the sport by 2020.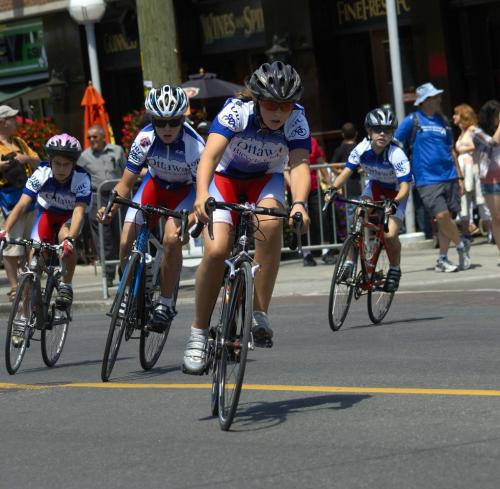 Ottawa Bicycle Club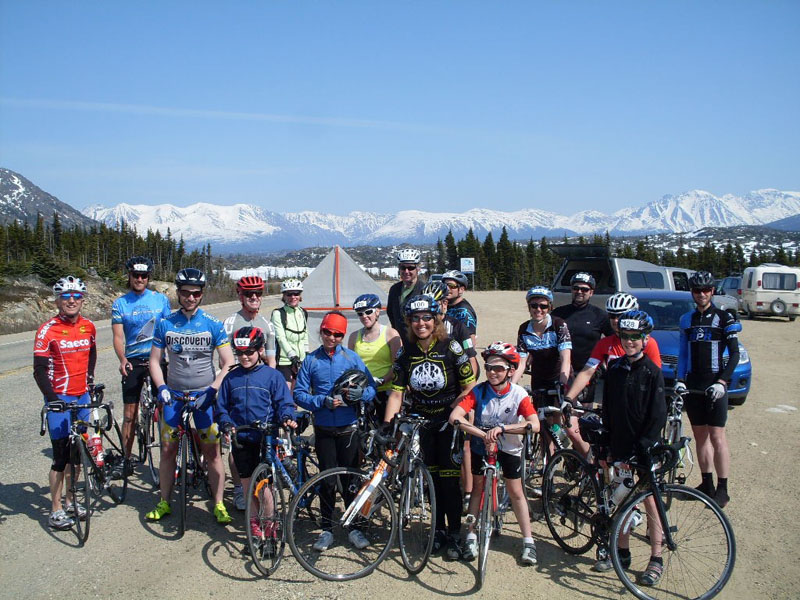 UKon Echelon Bike Club
The Youth Club Seeding Program is a key component of Global Relay's strategy, which includes supporting the BC Youth Superweek Race Series, supporting 24 riders through BTG's elite rider program, sponsorship of Cycling Canada, sponsorship of Canadian National Championship races and teams, and hosting and organizing the Global Relay Gastown Grand Prix, which includes a youth race.

For BTG Managing Director Andrew Pinfold, the future of success for Canada in cycling is simple.

"Our goal is to get kids on bikes, make cycling fun and inspire kids to be great," said Pinfold. "That will help create a sustainable wave of young riders moving up through the competitive cycling ranks and help us find our future champions younger, more consistently and more reliably."

Last year, BTG began its Youth Club Seeding Program with its first pilot club, Victoria-based Tripleshot Cycling Club. With BTG's support, the club was able develop some of Canada's best U17 riders and see a 30 per cent growth in young riders entering their program.

"The BTG grant helped us secure a committed second coach, so we could have at least two and often three, ability groups at each ride, so younger and older riders could ride in groups that suit them best," said Tripleshot head coach Lister Farrar. "That translated into growth in new riders because we can accommodate them better, and higher performance for our best riders, because they are more closely matched with their training partners in pace, goals and experience."

"Our vision is to seed and support the growth of 16-20 youth-focused cycling clubs in the most relevant demographic cycling regions across Canada," added Global Relay CEO Warren Roy. "At the Summer Olympics in Rio de Janeiro this year, we'll see Canadian athletes realizing their dreams of representing their country at the highest level. We're proud to play an important role in helping Canadian cyclists achieve their dreams and reach that level through Bridge the Gap and our support for youth cycling."

About Bridge the Gap:
The Bridge-the-Gap fund was a created by Vancouver tech leader Global Relay in November 2012 with the support of current Canadian cycling professionals Svein Tuft (Orica GreenEDGE), Will Routley (Rally Pro Cycling), Ryan Anderson (Direct Energie), and former pros Erinne Willock and Andrew Pinfold, who serve as the BTG's board. The program addresses the gap in the development of up and coming Canadian cyclists (19 to 25), by providing access to the coaching, resources and equipment they need to reach their full potential. In addition, the board's members play a key role in networking with US managers and coaches to secure spots on professional teams.
Press release