April 1/16 0:49 am - Romance Blooms at Cycling Canada

Posted by Editor on 04/1/16

APRIL FOOLS!
Two of Canada's most eligible cycling bachelors are off the market it appears, with the burgeoning relationship of Cycling Canada President John Tolkamp and High Performance Director Jacques Landry.

"It started innocently enough," explained Tolkamp, "when Jacques asked me who cut my hair, but then just seemed to evolve naturally. We are two ridiculously good-looking guys who both like cycling, clothes and man purses; it was inevitable."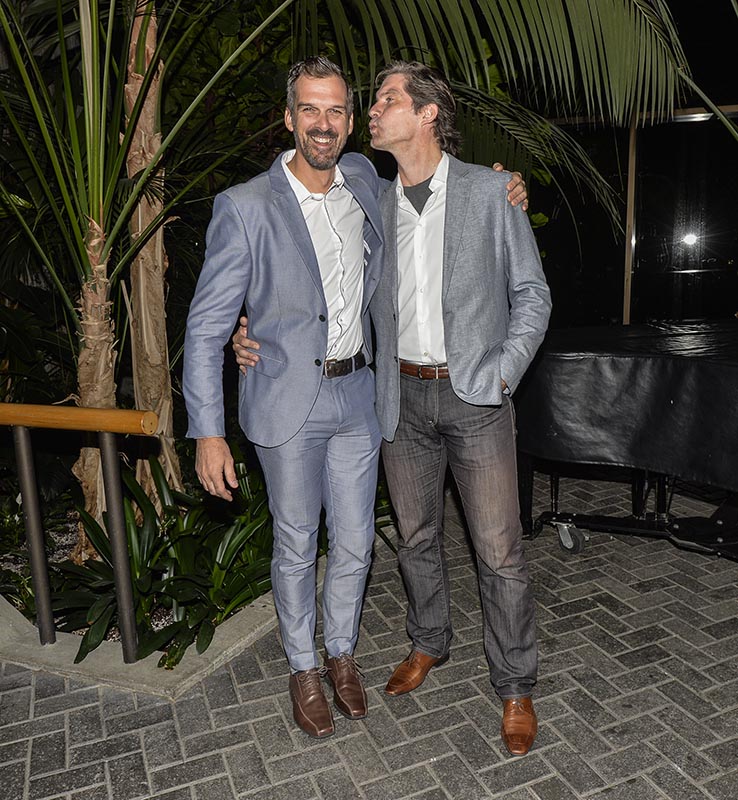 Landry agrees, commenting "it's been great. John's one of the few guys who I can really talk with about stuff like getting facial stubble the optimum length, or how to deal with that Rob Jones guy at Canadian Cyclist who's always asking for interviews...his stubble is always seriously wrong."

So is it serious? "It's pretty serious," confirms Tolkamp. "Right now we are shopping for matching helmets and are talking about launching a J&J brand with Louis Garneau - we expect it to go really well with the GranFondo crowd. Proceeds will go to Cycling Canada's NextGen program, of course."

Tolkamp had to cut the interview short as he headed off to join Landry for a photo shoot with Canada's other marquee cycling duo - Emily Batty and Adam Morka.