April 12/16 18:19 pm - Mattamy National Cycling Centre Wins Two Awards

Posted by Editoress on 04/12/16

The Mattamy National Cycling Centre was recognized with two awards at the Milton Council meeting on Monday, April 11th. The 2016 Parks and Recreation Ontario Award of Excellence in Design credited the Centre for demonstrating high standards of planning, design, community involvement, operation and maintenance, quality of aesthetics, usability, accessibility and versatility. The Centre also received an award from the Ontario Society of Professional Engineers Hamilton Halton for 2015 Project of the Year in the Community Project Category.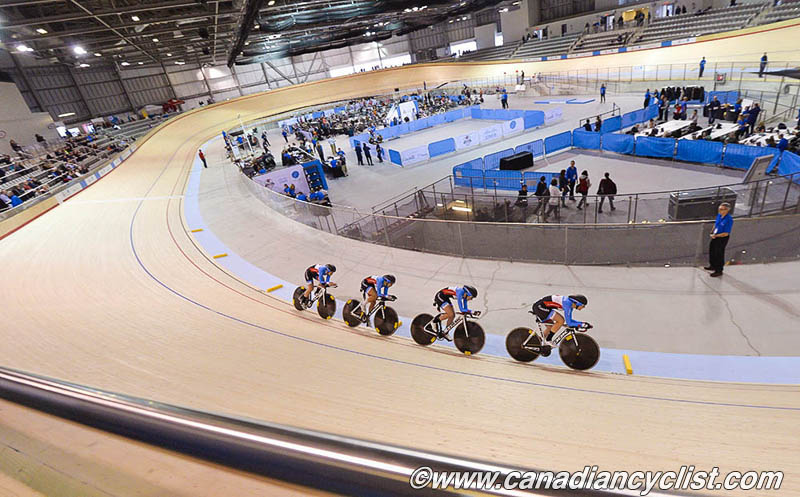 The Centre is the sole facility of its kind in Canada and only the second in the United States and Canada that meets top international standards set by the International Cycling Union. Operating as a cycling-focused high performance facility and as a community recreation centre created the need for well-designed spaces to ensure varied activities can be offered simultaneously.

The design team consisted of the Town of Milton and their consultants, along with Cycling Canada, Ontario Sports Solutions, TORONTO 2015 and Infrastructure Ontario. The team worked with numerous stakeholder groups to create a field of play that safely allows multi-use concurrent activities, with cycling on the 250-metre timber track, sports activities in the infield gyms and participants using the walking/running track. In addition, the movement of the different users within the facility was a major design factor to minimize congestion and interference for participants and spectators. The facility is also home to the offices for Cycling Canada, Cycling Ontario and the Canadian Sports Institute of Ontario.

"The Mattamy National Cycling Centre is unique in both its design and the diverse nature of the activities that we offer. Consultants are now asking us to share with them the experience and knowledge that we gained to use for their work on other facilities," said Milton Mayor Gord Krantz. "I am more than pleased to say that the facility is already a highly successful attraction for many, whether they are international, national, provincial or our very own Milton residents."

The facility is a certified LEED Silver building, demonstrating sustainability with erosion and sedimentation control; alternative transportation, such as carpooling and electric vehicle charging; high efficiency water fixtures; a shared storm water management pond and a highly reflective roof membrane. The landscaping strategy incorporates native and adaptive plantings, with no permanent irrigation system.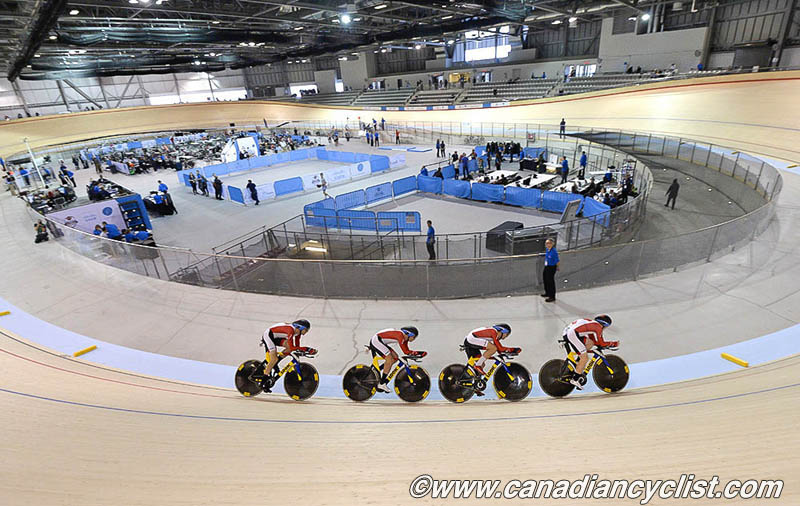 Strategies to improve energy usage resulted in a 44% cost savings, according to the Modern National Energy Code for Buildings. The facility was designed to meet the most stringent accessibility rules as guided by the International Olympic Committee in relation to hosting the Parapan American Games in 2015, which followed the Pan Am Games.

The PRO award also recognized the Centre for its impact on quality of life and the encouragement of participation. The major focus has been on attracting new participants to the culture of cycling with programs serving beginners right through to avid and competitive cyclists. Special emphasis was also placed on programs for youth and female-only opportunities as these two demographics have traditionally seen lower participation in the sport of cycling. Although the Centre is still in its early years of operation, participation has greatly exceeded expectations, with potential participants on waitlists for many programs.

More information about the Mattamy National Cycling Centre and its program offerings is available at www.mattamynationalcyclingcentre.ca.
;