April 20/16 19:23 pm - H&R Block Sea Otter Report

Posted by Editoress on 04/20/16

The H&R Block Pro Cycling Team won the Circuit Race at the Sea Otter Cycling Classic and spent time with their amazing marketing partners at the international cycling festival this past week.

The H&R Block Pro Cycling Team attended the Sea Otter Cycling Classic at the famous Laguna Seca Race Track in Salinas, California. This annual event is host to a world famous cycling festival for both Mountain Bike and Road Cycling events and attracts tens of thousands of spectators from around North America who take part in the five day festival.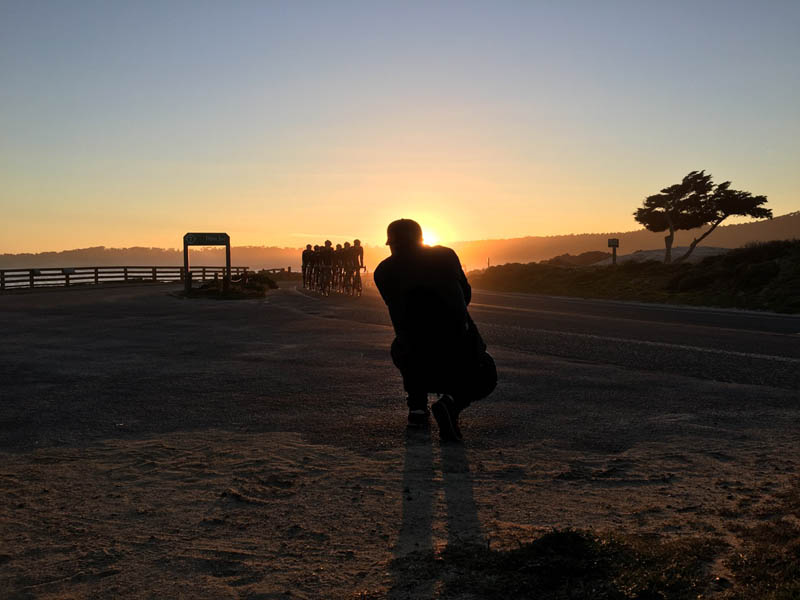 The series started well with a second place finish by Danick Vandale in the Criterium. Unfortunately Jure Rupnik dropped his chain with 300m to go as he was pushed out onto the race tracks rumble strips; Rupnik was the rider the team was officially leading out. But Danick quickly took over with a strong finish that showed he can sprint with some of the best by coming from behind.

The next race was the road race, where the team was to ride hard from the start, initiating every break. This was a planned exercise in getting the riders prepared for upcoming events like the Philadelphia Cycling Classic, Canadian Road Championships and the Tour of Alberta. It resulted in some tired legs by the end, with Chris Prendergast in sixth place, after being in the winning break for most of the day. It was a valuable exercise for the riders, in knowing how to push their limits and have their bodies adapt to the next level of racing. The team's youngest rider, Joel Taylor (18), showed why he has a spot on this team with an exceptionally strong ride for the youngster who represented Canada at last year's Junior Road Word Championships.

Saturday was a recovery day, but the team was up at 5:30am for a morning sunrise photo shoot with one of the teams sponsors, Norco Bicycles. It was a dark and cold morning, but all worth it as the team was able to capture a perfect morning sunrise along the famous beachfront drive, Hwy 17.

Sunday was the last day of competition, and saw the team wrap up the weekend with a fantastic team win by Peter Disera. Peter covered an early move, with Bailey McKnight crossing over to support Peter as they entered the final five laps of the famous Laguna Seca Race Track. The rest of the team knew that this was as good combination and were able to cover all the other moves from the field and keep it in control. Going into the final 500m, Bailey led Peter out for a perfect win.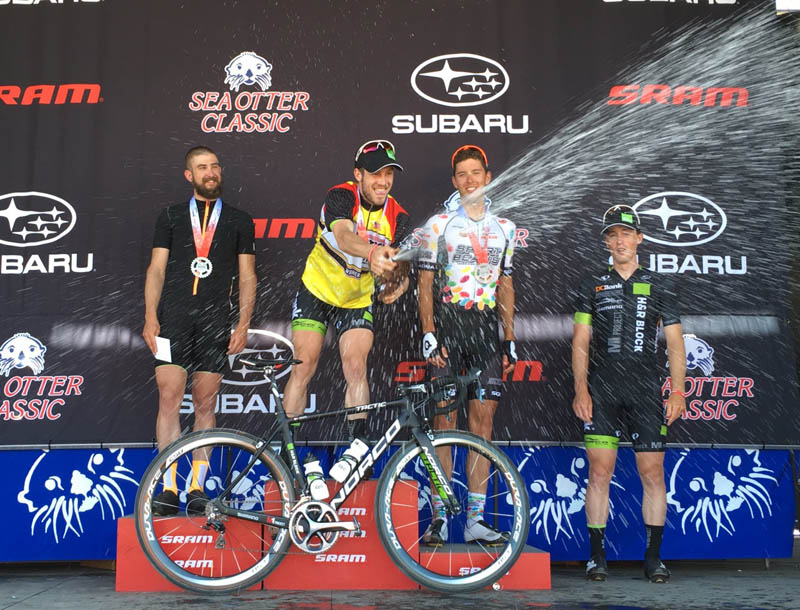 "This circuit race was a perfect course for my riding style, both in technicality and length. Having an entire team all working together with one outcome in mind was really exciting to see come together, especially before we now make the trip East to the Joe Martin UCI Stage Race," said Peter.
H&R Block release