December 10/16 11:27 am - Twenty20 Announces 2017 Roster & Adds Glaesser

Posted by Editoress on 12/10/16

Heading in to the next Olympic cycle, a name change to TWENTY20 will reset the team's focus on medals at the 2020 Tokyo Olympics. With medal success in London and Rio, the team's balanced approach and long-term planning is a winning formula for the program. 2017 marks the 13th year of this powerful program which houses a diverse racing program, including professional, Junior and Paralympic athletes.

Jasmin Glaesser will join the team, along side fellow Canadians Annie Foreman-Mackey and Steph Roorda. Canada's Alison Jackson is leaving the team and is rumoured to be joining Be Pink.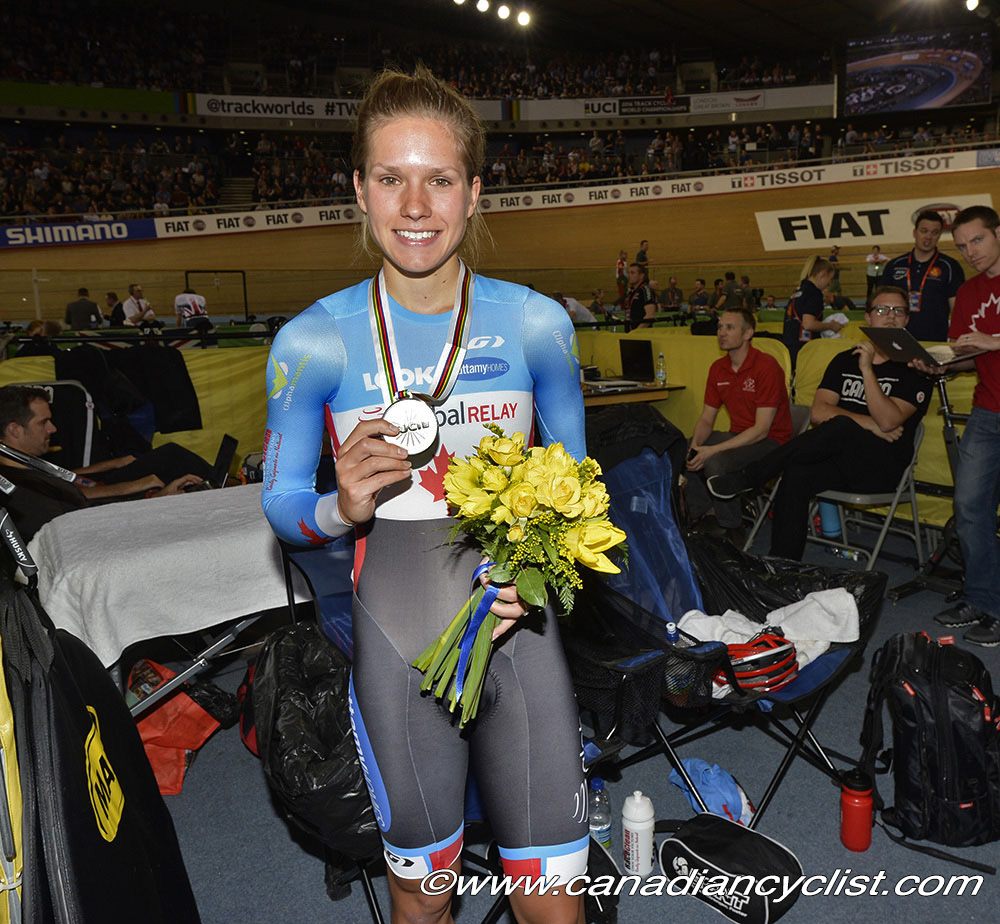 Jasmin Glaesser, 2016 Track Worlds, Silver medalist Points race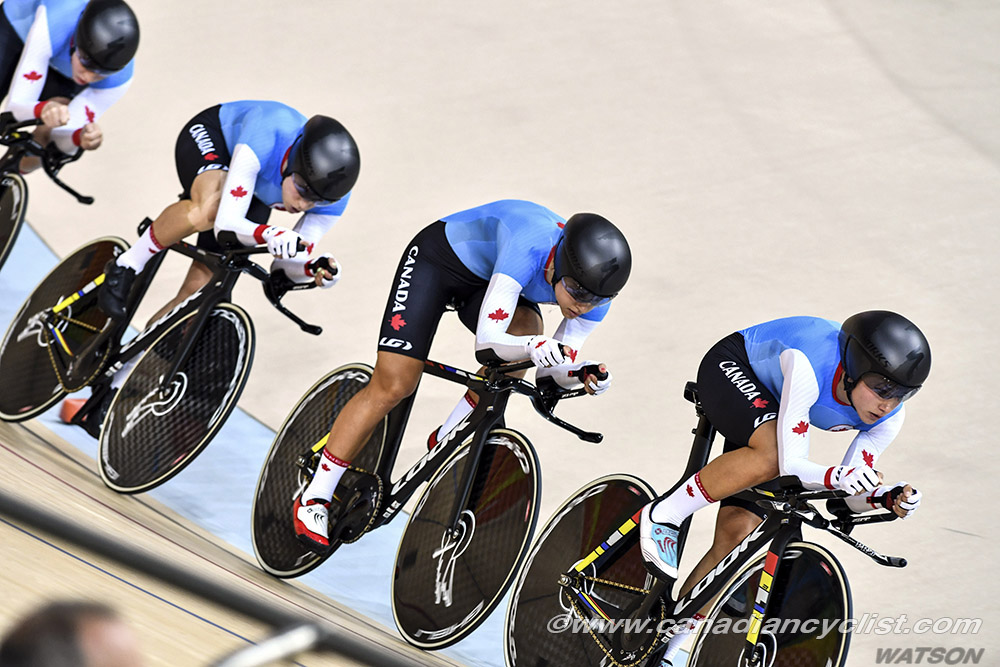 Jasmin Glaesser leading team Canada in Bronze medal ride in Rio

"This past year was incredibly successful for TWENTY16 Ridebiker. To be involved with a program that produced two Olympic medals and four Paralympic medals was an incredible experience and I am looking forward to working with the returning athletes next year. We are also proud to have athletes in our program move on to World Tour teams," said team director Mari Holden.

"We will begin the new quad with some young talented athletes. We have a mix of North American athletes from the track and road and will continue to work on both individual and team time trials and the North American Road program. The addition of Jasmin Glaesser brings more stage race opportunities to our core of Leah Thomas, Chloe Dygert and Gretchen Stumhofer. We will be looking to develop Nina Laughlin in her climbing skills and Steph Roorda for lead-outs and sprints."
Steph Roorda
With GC anchored by Dygert, Glaesser and Thomas, the team will focus on several UCI Women's World Tour events as well as a strong domestic schedule, providing an opportunity for some of the program's top Junior athletes to compete along side the professional athletes in preparation for selection to Junior World Road Championships.

"It has always been my opinion that to keep growing as an athlete you have to keep challenging yourself and never become too comfortable in any given environment,"said Glaesser. "With that in mind I wanted to explore new opportunities next season that would force me to set new goals and also be surrounded by the tools and people to help me meet them. It's no secret that TWENTY16 Ridebiker has played a part in the development and success of a multitude of riders and I am excited to see where we will go together. The exceptional partnerships that they maintain with industry leaders will mean that I am equipped to go up against the best in the field and hopefully put the top of the podium a little more within reach."
Returning athletes include Olympic silver medalist Dygert, Canadian National road champion Annie Foreman-Mackey, multi-time track world championship medalist Sofia Arreola, development athlete Holly Breck and mountain bike specialist Larissa Connors, who will also compete in some road events to balance out her off-road schedule; she is joined by mountain biker Shayna Powless, who will also compete in some road events. Paralympic gold medalist Jamie Whitmore will return for her fourth season with the program.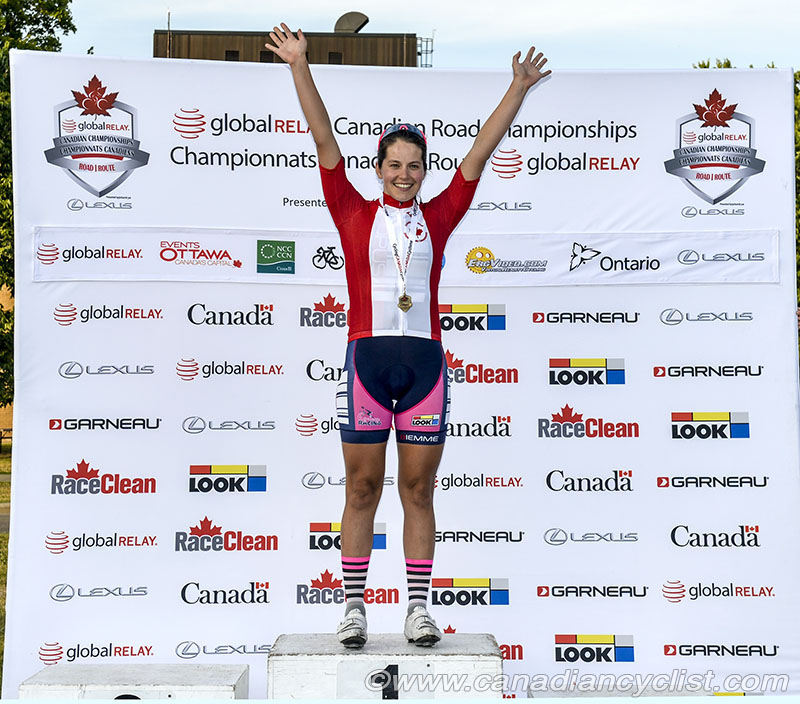 Annie Foreman-Mackey
The athletes will attend a training camp in Ventura, California, in mid December in preparation for UCI racing in Australia in January with Women's Santos Tour and Cadel Road Race. Following that will be the Los Angeles UCI Track World Cup IV (February 25-26) in preparation for the UCI Track World Championships in Hong Kong (April 12-16).

2017 Professional Roster

Sofia Arreola (MEX)
Holly Breck (USA)
Larissa Connors (USA)
Chloe Dygert (USA)
Annie Foreman-Mackey (CAN)
Jasmin Glaesser (CAN)
Nina Laughlin (USA)
Shayna Powless (USA)
Steph Roorda (CAN)
Gretchen Stumhofer (USA)
Leah Thomas (USA)
Jamie Whitmore (USA)