December 21/16 12:50 pm - Garneau Launches 150th Anniversary Collection

Posted by Editoress on 12/21/16

Celebrations surrounding Canada's 150th anniversary are fast approaching. As a Canadian company producing cycling clothes right here in Canada that are among the best in the world, Garneau is celebrating 150th anniversary of Confederation in its own way, by offering a jersey with a unique design that Canadians will be able to wear as they hit the roads across the country.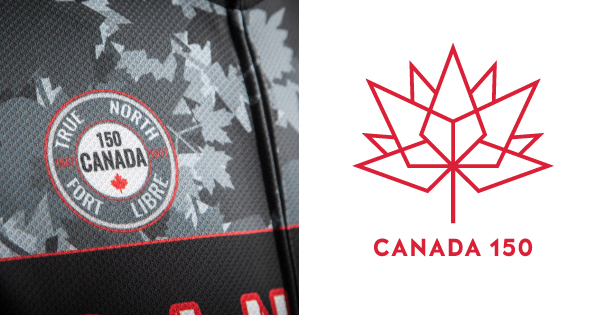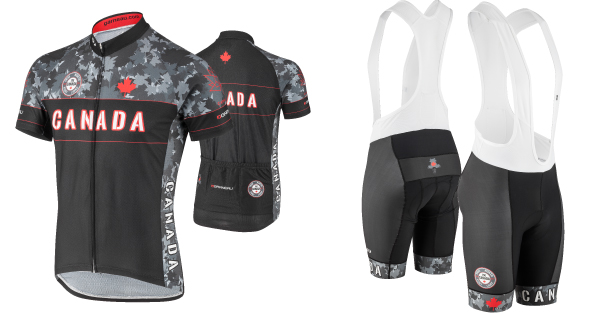 As a great Canadian entrepreneur and Officer of the Order of Canada, Louis Garneau is extremely proud to take part in the festivities by launching this special jersey. "We hope that this design which combines modernity and history will appeal to Canadian riders, and we invite them to head out for a 150-km ride, in teams or groups, next July 1st for a truly memorable 150th anniversary," said the President-Designer and Founder of Garneau.

The Canada 150 cycling kit offers a classic style with nods towards the Canadian identity. The camouflage over the shoulders is composed of three different maple leaf drawings. Since 1867, these three drawings have represented the maple leaf on the Canadian flag, which over time has become a symbol of Canadian presence throughout the world.

Profoundly symbolic terms are also present on the jersey. True, North, Strong and Free are words found in the Canadian National Anthem and that truly symbolize what Canada is about. The beaver, official emblem of the country, also has its place on this unique jersey, as well as the official logo of the 150th anniversary celebration of Canada.

The Canada 150 collection, which is comprised of the cycling kit and several accessories, will be available starting March 2017 at selected Garneau retailers throughout Canada. The list of these retailers will be made available February 1st.
Courtesy Garneau