March 3/17 8:55 am - Two World Titles for Canada on Opening Day of Para Track Worlds

Posted by Editoress on 03/3/17

Canada had a very strong start to the Para Track Cycling World Championships in Los Angeles on Thursday, with Tristen Chernove of Cranbrook, BC, and Ross Wilson of Sherbrooke Park, Alberta, each winning world titles in their respective categories.

Chernove successfully defended his Men's C2 1000 metre Time Trial with a time of one minute and 15.005 seconds, finishing over two and a half seconds ahead of second place Aizono Kentaro of Japan.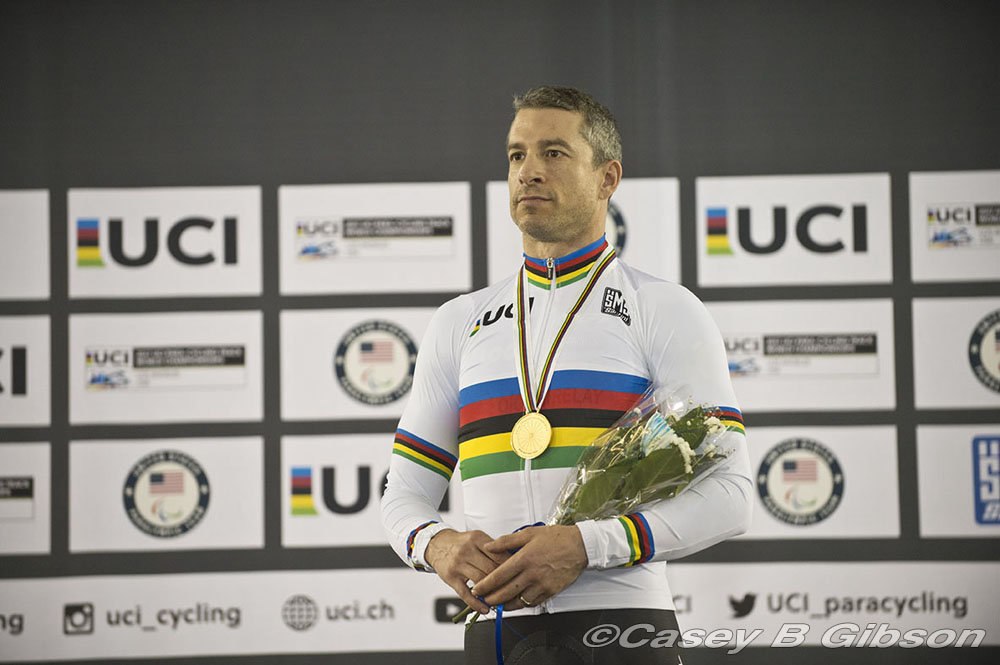 In the Men's Men's C1 1000 metre Time Trial, Wilson's winning time of one minute and 18.925 seconds shaved half a second off his best time, and was over three seconds faster then silver medalist Darcy Thompson of Australia.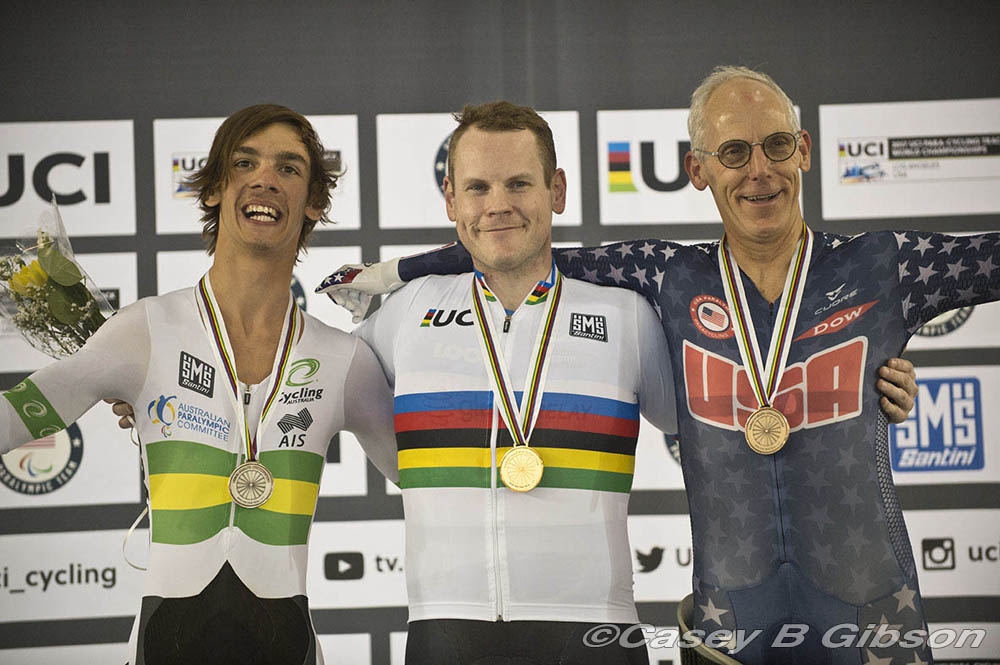 National coach Sebastien Travers said, "It was a very good day for Canada with two world titles at the Kilo. Ross Wilson rode a PB [Personal Best] by 0.5 seconds and executed his ride perfectly. I have to mention that the work done with his personal coach Cameron Jennings, as well as his Strength and Conditioning coach Dean Sommerset, has paid off."

"Tristen rode very well also to win his second title at the Kilo. Coming back from a viral infection, he really managed to pull it off, with the help of his personal coach Guillaume Plourde."

"So it is a good opening day and we look forward to tomorrow, where Ross and Tristen will race the Pursuit and Marie-Claude Molnar and newcomer Lachlan Hotchkins will each race the Time Trial."