March 9/17 18:47 pm - Bessette to Join Lowestrates.ca Team as Director Sportif

Posted by Editoress on 03/9/17

Lowestrates.ca Cycling Team owner Frederick Gates is honoured to announce that Lyne Bessette, one of the most decorated cyclists in Canadian history will join the Team as the new Director Sportif.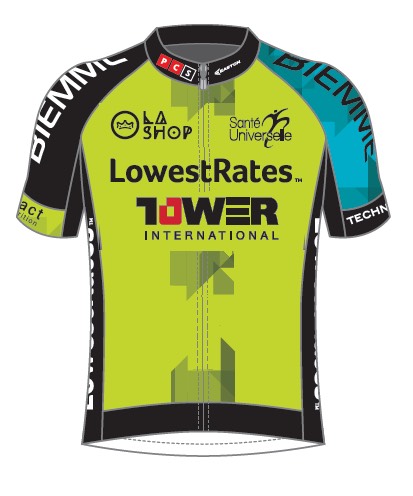 Lowestrates.ca Cycling Team 2017 jersey
The Lac-Brome, Quebec, native will bring her wealth of knowledge and passion for the team's third season on the UCI racing scene. "I've always admired Lyne's determination and outspoken personality. She's had enormous success while facing multiple challenges on and off the bike during most of her career, and still accomplished all of it while keeping her integrity intact. My goal was to find someone with character, passion and lots of experience. I could not think of a better person than Lyne to lead the way," said Frédérick Gates - Team Owner and Manager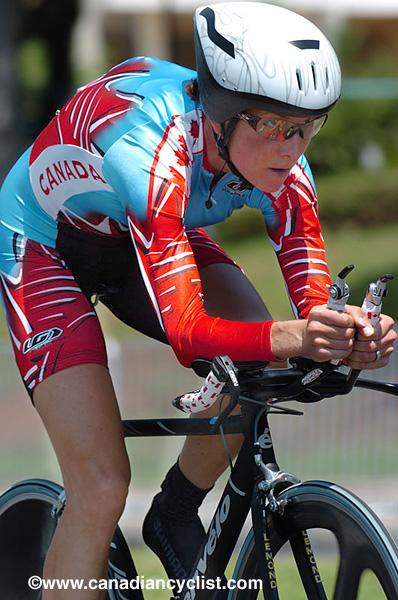 Lyne Bessette, 2004 Athens Olympics
After her dream of going to the Olympics as a runner was put on hold due to injuries, Bessette began to cycle, reviving her Olympic dream. Following her first podium at the 1995 Quebec Provincial Championships, Bessette's cycling career grew in success. The two-time Olympian's resume includes Gold (1998) and Bronze (2002) medals at the Commonwealth Games, multiple National Championships, twice winner of the mythical Tour de l'Aude in France, podiums at the Flèche Wallonne and Montreal World Cups, obtaining Top-15 finishes at both the road and cyclo-cross World Championships.

After retiring from the Pro Peloton in 2006, Lyne joined the Canadian National Para-Cycling program as a pilot for Robbi Weldon, a gifted visually impaired Canadian athlete. Together they formed one of the best duos in the world, clinching World titles in 2010 and in 2011. The two achieved their ultimate goal and became Olympic Champions at the 2012 London Games.

The lifetime athlete is very excited about the new role and the adventure coming ahead. "I've never directed a team before. I have been asked multiple times but it was never a good timing with my calendar and what I was doing. I think now that the opportunity has come again, I really wanted to try to give back and try a new challenge," says Bessette.

"I want to be close to development, I really think that's the base that we need to work on to help grow the sport. I also like the goals and what the team has done before in supporting other countries," she added.

Bessette will meet the team during its third annual 'Music City' training camp in Nashville, Tennessee on April 1st and you will find her rallying the guys from the team car at the team's first UCI America Tour race of the season, on June 8th to 11th in Saguenay, Quebec.

Lyne is still a very active athlete. She will balance her time between directing the team in key races and pursuing her own athletic endeavors. These include riding the Rasputitsa Spring Classic in Vermont, an event partnered with Les a 100B7, the "Cyclosportive" she will be organizing for the fifth year in a row on October 1st. She also intends to take part in an adventure race in China and will be on the start line of the first ever "Haute Route" event held in North America. The race features a total of 815 kilometres of riding and 15,000 meters of climbing in the spectacular setting of the Rocky Mountains.