March 12/17 19:05 pm - 2017 NAHBS - Cycling Eye Candy

Posted by Editor on 03/12/17

NAHBS, the North American Handmade Bicycle Show, is celebrating its 13th year in Salt Lake City. As always, there are exquisite steel and titanium frames, plus a few carbon composite ones and an increasing number of wood (cellulose composite?) models. Road bikes predominate, followed by fat tire.

However, NAHBS isn't just bikes; custom shoe makers, clothing, bags, bells, wheels, components ... you name it, and there will be someone showing off a unique design.

We came across a number of Canadians in the show:

• Vélocolour - We have featured Noah Cohen and his partner Suzanne Carlsen before; particularly for the incredible work they did on our 1974 Raleigh Professional restoration project. They continue to do paint work (displaying a titanium bike with an intricately masked design), but have increased their offerings in custom head badges, clothing and accessories.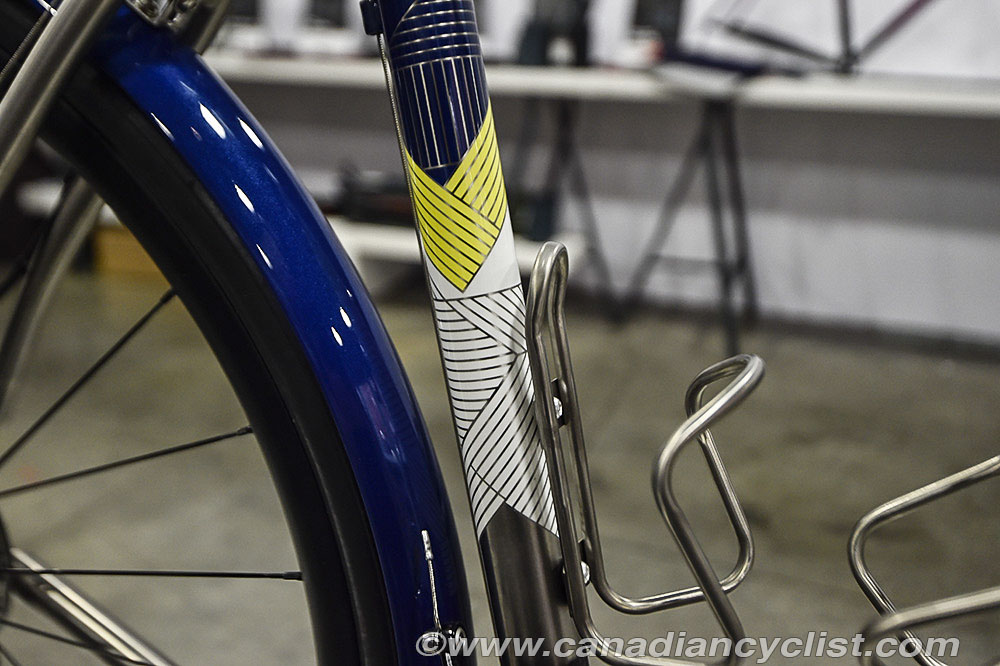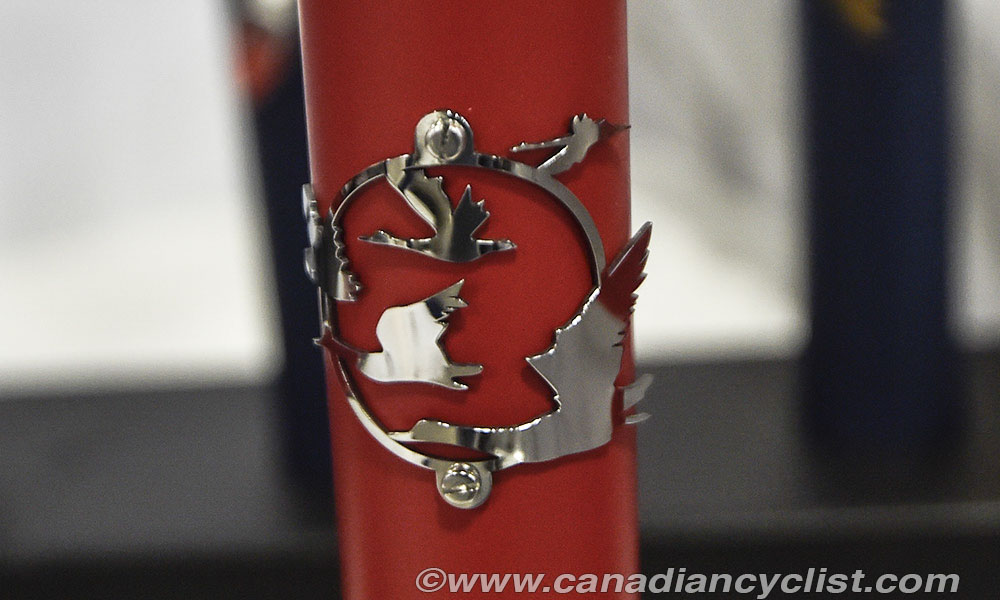 • BikeCAD.ca - Brent Curry, out of Vancouver, was showing the latest iteration of his industry-leading software for bike designing (13.0). Many of the custom builders at NABHS use it, and the flexibility of the program continues to grow. Brent says that versions for tablets are in the works.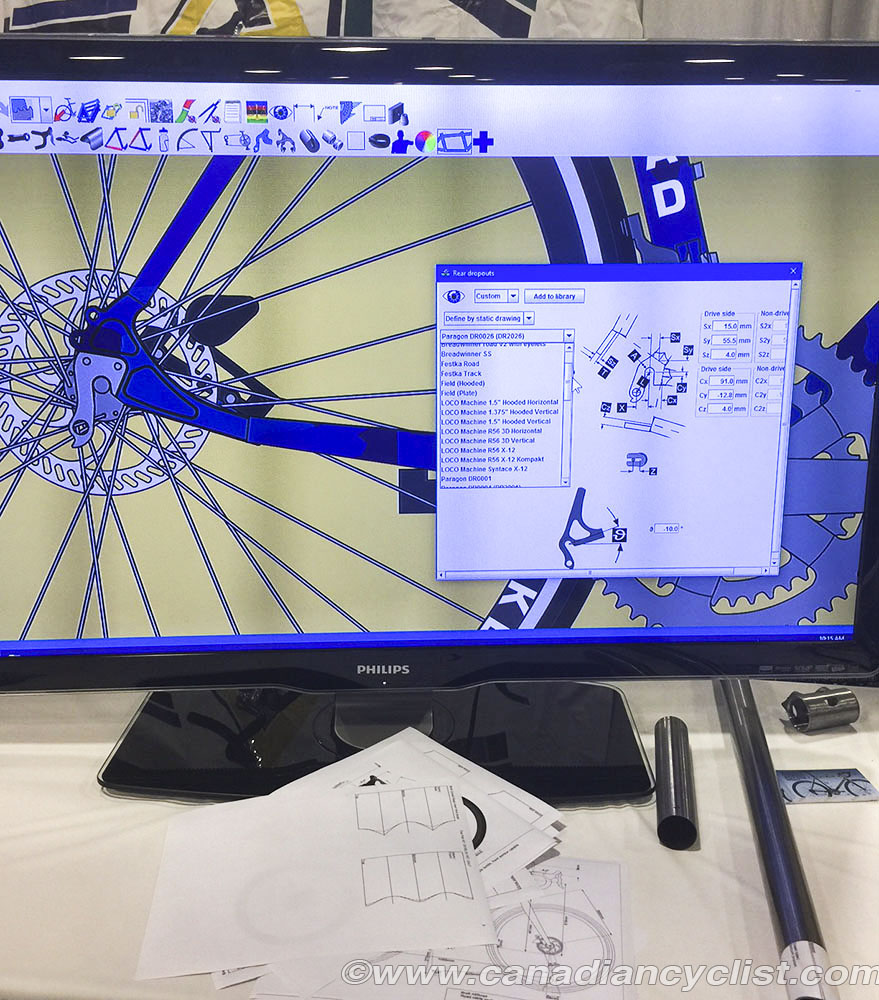 • University of the Fraser Valley - Frame building legend Paul Brodie was at the Show with UFV, where he offers a well-respected frame building course. Paul was also showing a unique custom urban bike with an internal driveshaft system.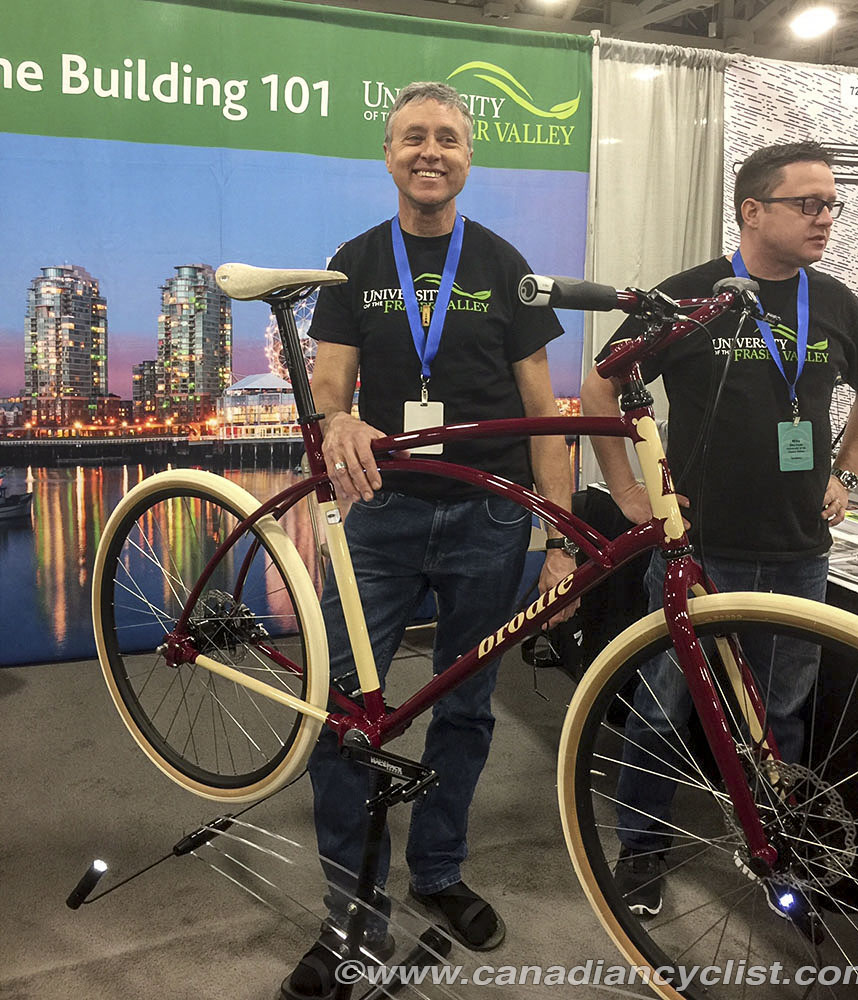 • Métier Velo - Based in Salt Lake City, but Jamie White picked the French name in honour of his Montreal-born wife. A very intriguing concept, with each bike using custom designed, 3D-printed 6/4 titanium lugs with carbon composite tubing. The lugs also feature fleur de lys! The lugs are designed for each frame, and custom, filament-wound tubes are an option.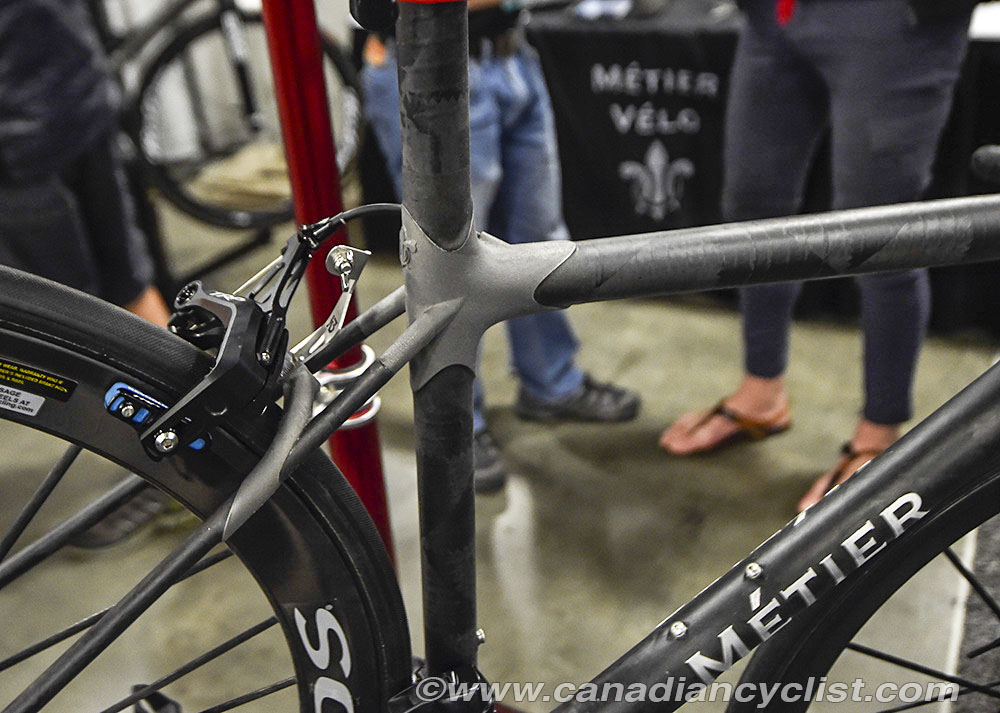 Here is a gallery of images from the Show: