December 4/18 9:38 am - Cycling Canada Presidential Nominee - Pierre Laflamme

Posted by Editor on 12/4/18

Cycling Canada President John Tolkamp will step down at the end of the year, with 21 months still left in his current four year term, so a special election will be held on December 12th to elect a new president for the remainder of the term until October 2021.

Three candidates have been nominated - Pierre Laflamme, Robin Porter and Steve Rover. [See Cycling Canada Announces Nominees for President] Voting is done by the provincial sports bodies.

All three candidates have graciously agreed to be interviewed by us, and we will post one profile per day.

Pierre Laflamme

Pierre Laflamme resides in Quebec City, where he works for Desjardins in Securities. Before starting a career in finance, he raced and has continued to cycle.

"I was a road racer when I was younger, and moved to mountain biking later, in the late 80s and early 90s. At that point I was getting into my career, but I got involved in cycling again in the late 90s, just for the fun of it. I don't race now, although I may try some gravel races next summer."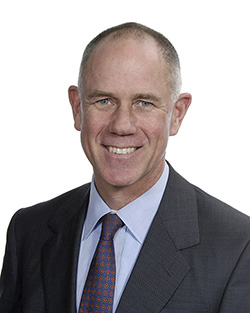 After attending the University of Laval and graduating in Finance, Pierre completed training as a CA and CPA [Chartered Accountant and Chartered Professional Accountant]. He has worked for a number of accounting and financial firms - Deloitte, Raymond Chabot Grant Thornton, CIBC Wood Gundy and now, for eight years at Desjardins in Securities.

While he pulled back from competing as he built his career, Pierre stayed involved with supporting the sport.

"About ten years ago I got involved supporting my old coach and his team. But before that I was already supporting some athletes; I could help a Junior athlete with an airplane ticket to go to a Canada Cup race out west - I was supporting Raph Gagne - and I helped some cross country skiers, like Alex Harvey when he was younger. I was trying to give athletes that little chance that they needed to go to the next level. My involvement was making a difference for those athletes, and I'm still doing this. I'm not spending huge amounts of money, but sometimes even a thousand dollars, five hundred dollars, really helps those athletes and takes some financial pressure off their back."

"So, I got to know Hugo Houle when he was young, I got to know Antoine Duchesne, I got to know Ben Perry ... so I got to know the road racers and some mountain bike racers, and I still talk with all of them on a regular basis. I have good contacts within the cycling industry - here and at the UCI level."

He joined the Board of Cycling Canada one year ago.

"A year and a half ago [former Board member] Hannah Parish called me, and said 'Pierre, why don't you think of running for the Board of Cycling Canada?'. I was the first accountant to be elected to the Board, and realized right away that we needed to restructure the finances at Cycling Canada. Then John submitted his resignation and people approached me and told me I should run."

When it comes to the issues Cycling Canada and the sport are facing, Pierre immediately points to finances.

"The first one, without any doubt, is finances; we need to put Cycling Canada back in financial order. We've had a loss in the last year and we need to put all the finances in order, and to do that we need to have better government support and we need to get support from private sponsorship. It's not a business, but it needs to be managed as a business."

"Once that is done, we need to align everybody in Canada in the same direction. First, we need to have the provinces more involved than they have been in the past. The PSOs [Provincial Sports Organizations] have not been made aware of what was going on at Cycling Canada, and we all need to work together to improve what has been going on with all the different disciplines. I'm talking about track, road cycling, mountain biking, 'cross, BMX ... but I'm also talking about leisure cycling. I commute to the office on a bike year around - when it rains, when it snows, when the sun shines - and I love it, and Cycling Canada needs to support that in some way."

"We need to get more cyclists into the sport and we need more youngsters; not necessarily to compete but to just simply get on their bikes."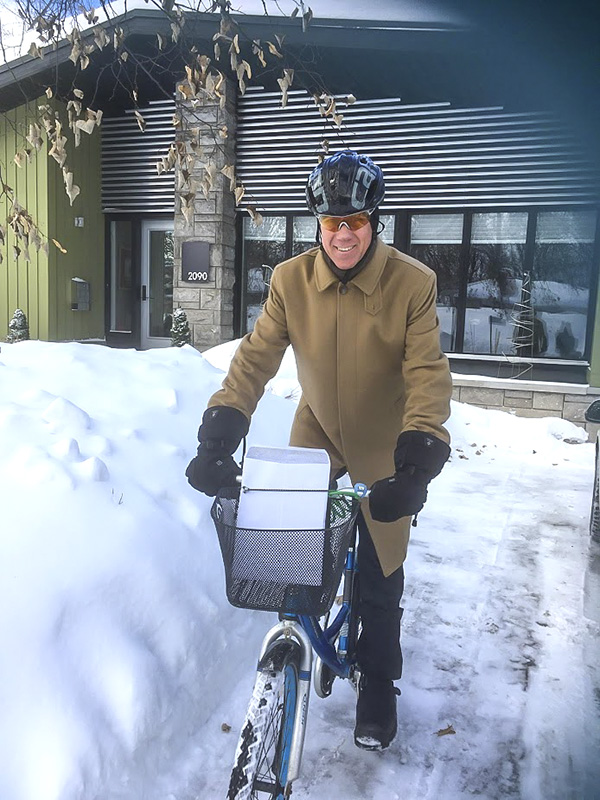 "Those are the challenges we have in the coming years. We do have international challenges as well, but I think those will come afterwards."

"I want to underline that, being from Quebec, you are sometimes considered an alien in other provinces, from some people's perspective. I was born in Toronto, I have a brother who lives in Calgary, and one who lives in Waterloo, Ontario. So, I have a Canadian perspective, and I don't want to be President to represent Quebec, but to represent all Canadian cyclists. I'm insane about cycling; I've been to the Tour and the Giro. If I can help cycling in Canada, then what other option do I have but to accept it and go along."