December 13/18 11:01 am - Piccoli Re-signs with Elevate-KHS for 2019

Posted by Editoress on 12/13/18

The Elevate-KHS Pro Cycling Team is excited to announce the re-signing of three integral members of the team. Canadian James Piccoli, Mexican Alfredo Rodriguez, and Sam Bassetti from the United States have each committed to returning to the squad for the 2019 season. The rest of the roster has not yet been announced.

With 53 wins in 2018, the team is looking to move up a spot to be the best team in America in 2019. "Last year the team finished second in both the team and individual classifications in USA Cycling's Pro Road Tour. This year we are looking to move up a step in both categories," states team General Manager Paul Abrahams. "Re-signing of these three amazing leaders will allow the Elevate-KHS Pro Cycling Team to be in the fight for victory in every event we line up for in 2019."

Piccoli, hailing from Montreal, is fresh off of two stage wins at the Tour of Southland in New Zealand. The highlight of his 2018 season was the overall win at the Tour de Beauce [while riding for the national team], a historic victory for the Canadian, and the first for a Canadian rider in a decade. "Winning the Tour de Beauce, and competing in two World Tour events in Montreal and Quebec, has shown that I can compete in the World Tour," said Piccoli. "I am eagerly looking forward to proving next year that I belong at the highest level of the sport."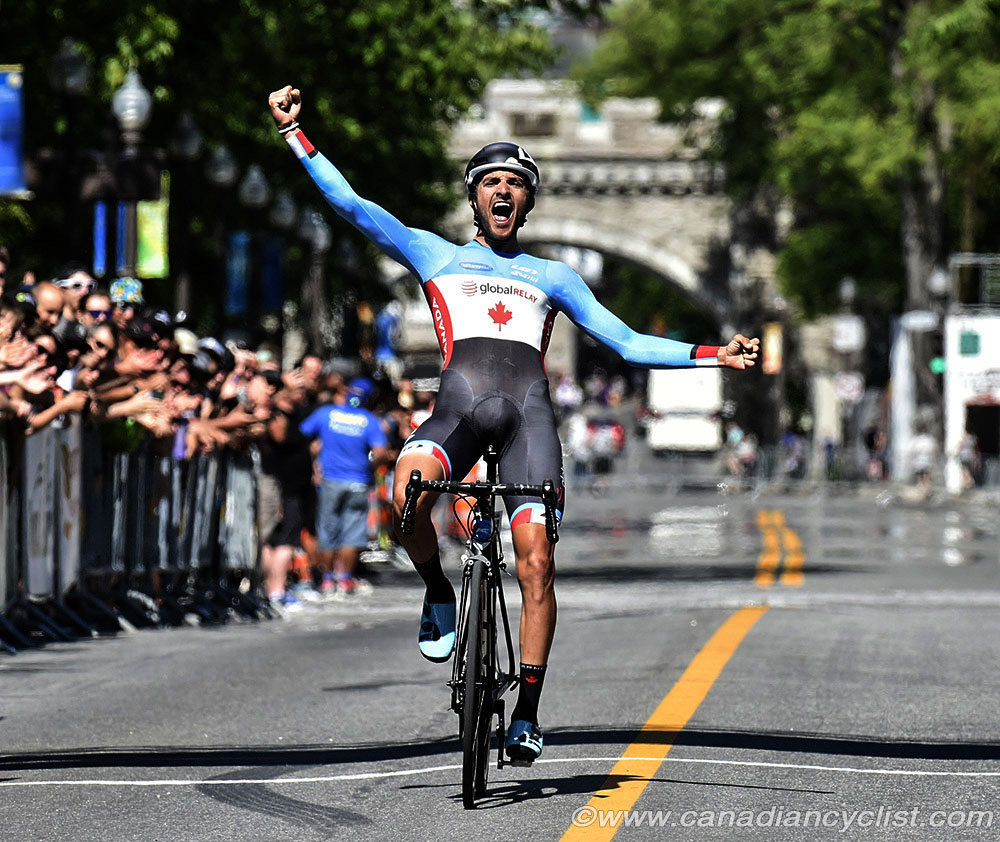 James Piccoli winning Stage 4 of 2018 Tour de Beauce
James has his sights set on the steep climbs of the Tour of Taiwan early in 2019, as well as the mountain top finishes in the Tour of Utah. This will be Piccoli's second season with the team. "James has taken a step up this year and is embracing a more aggressive racing style which enabled his stage win and overall victory in the Tour de Beauce. We expect him to be aggressive and amongst the best all year," says team co-owner John McAllister.