December 6/19 8:37 am - Bronze Medal in Team Pursuit at New Zealand Track World Cup

Posted by Editoress on 12/6/19

Canada opened the fourth round of the Track World Cup in Cambridge, New Zealand, with a bronze medal in the women's Team Pursuit on Friday.

The Canadian squad of Allison Beveridge, Jasmin Duehring, Annie Foreman-Mackey and Georgia Simmerling qualified third with a time of 4:17.548, behind New Zealand (4:14.483) and Australia (4:16.098). In the first round, the Canadians raced Australia, improving their time by 0.779 seconds, but it was not enough to beat Australia, who won the heat to meet New Zealand in the gold medal final. The Canadian team went up against Subway New Zealand for the bronze, winning by nearly two seconds, while New Zealand set an impressive time of 4:10.705 to take a home win.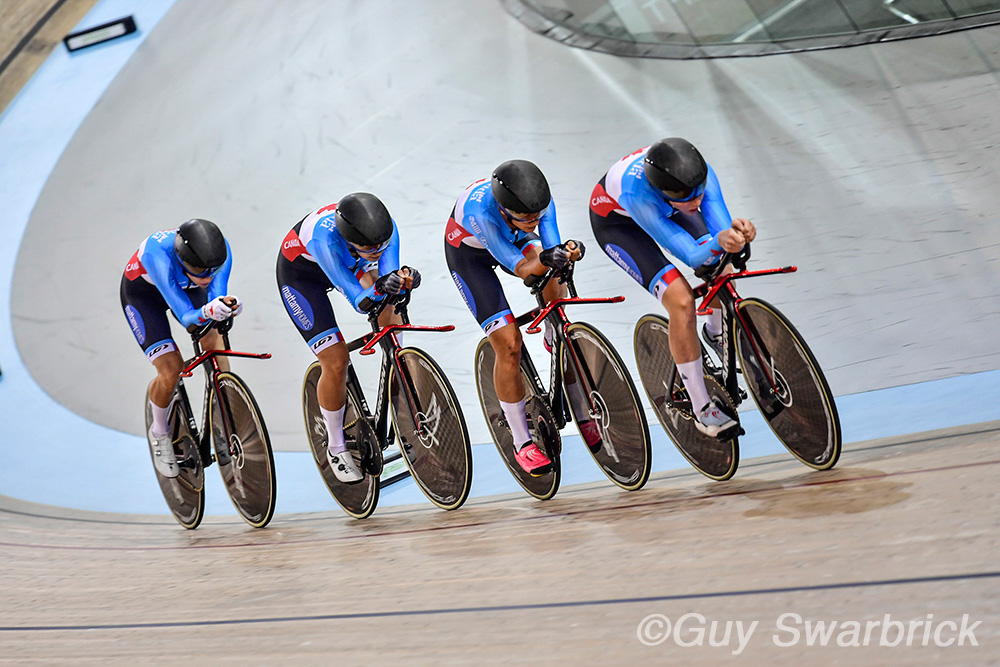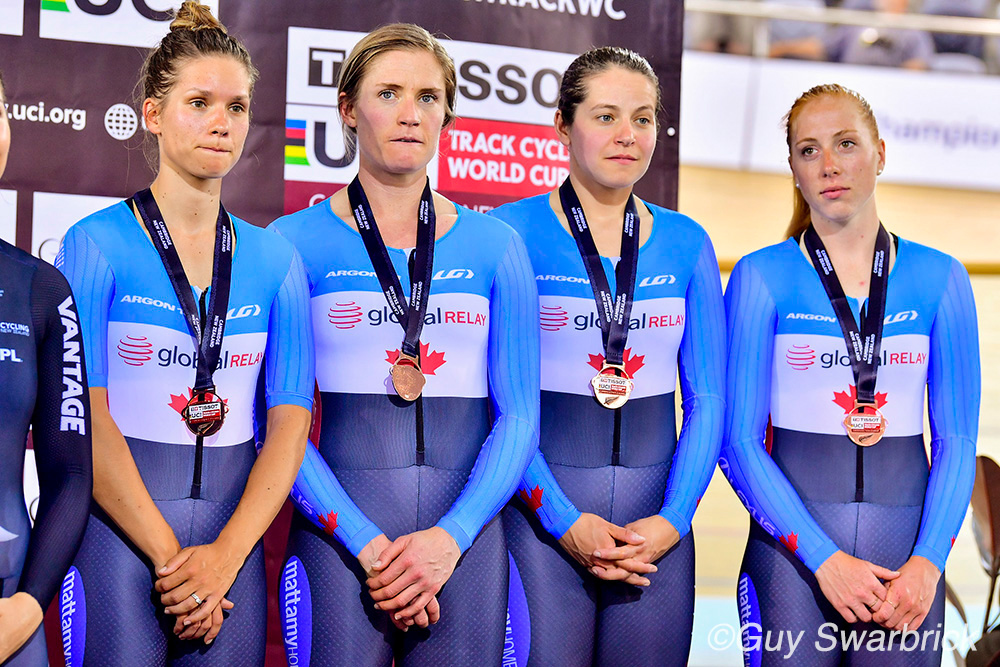 "We did a lot of good things in all three rides," said Simmerling, "and can take a lot of positives. The team that rode today hadn't ridden at all together until today, and those other countries have been training for months and months and months together. So, that's giving us motivation. We weren't close to the gold and silver times, but we know we have so much more to produce and give, and show the world. We're really excited. It always feels good to be on the podium, of course, and it's motivation. We are ready to do the work."

In the men's Team Pursuit, the Canadian squad of Michael Foley, Derek Gee, Vincent De Haitre and Jay Lamoureux qualified fourth with a time of 3:54.990, to go up against fastest qualifier Australia in the first round. The Canadians managed to go 0.531 seconds faster in the first round after swapping in Adam Jamieson for De Haitre, but it was only good enough for the fifth fastest time and they did not advance to the medal round, finishing fifth overall.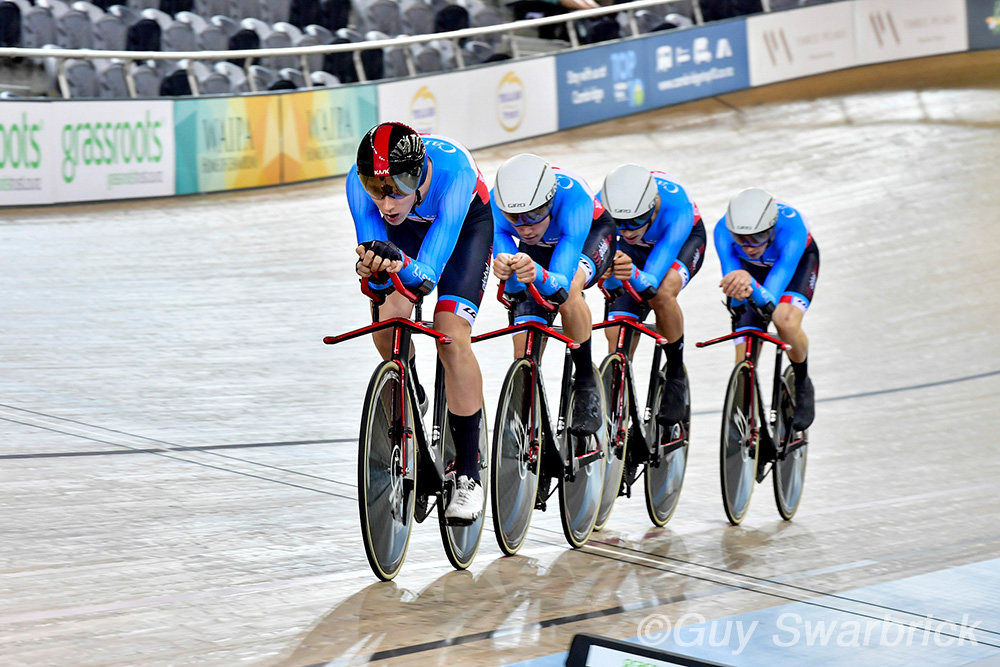 Head coach Brendon Cameron said, "we are on the Olympic qualification path, but we are running late in our program; Jasmin [Duehring] only joined the team three weeks ago. But we are planning on running hotter into the world championships. We've got a good sprint team here; on the women's side we're improving with some new and exciting athletes. So we are looking at building as we go through the season, as well as making sure we get across the line [for Olympic qualification]."