December 7/19 10:18 am - Mitchell Repeats on World Cup Podium

Posted by Editoress on 12/7/19

Canada took its second medal of the fourth round of the Track World Cup in Cambridge, New Zealand, on Saturday, with Kelsey Mitchell winning silver in the women's Sprint. This is Mitchell's second consecutive World Cup medal in the Sprint, after winning the bronze last weekend in Hong Kong. It is only Mitchell's third World Cup appearance. Fellow Canadian Lauriane Genest finished fifth overall.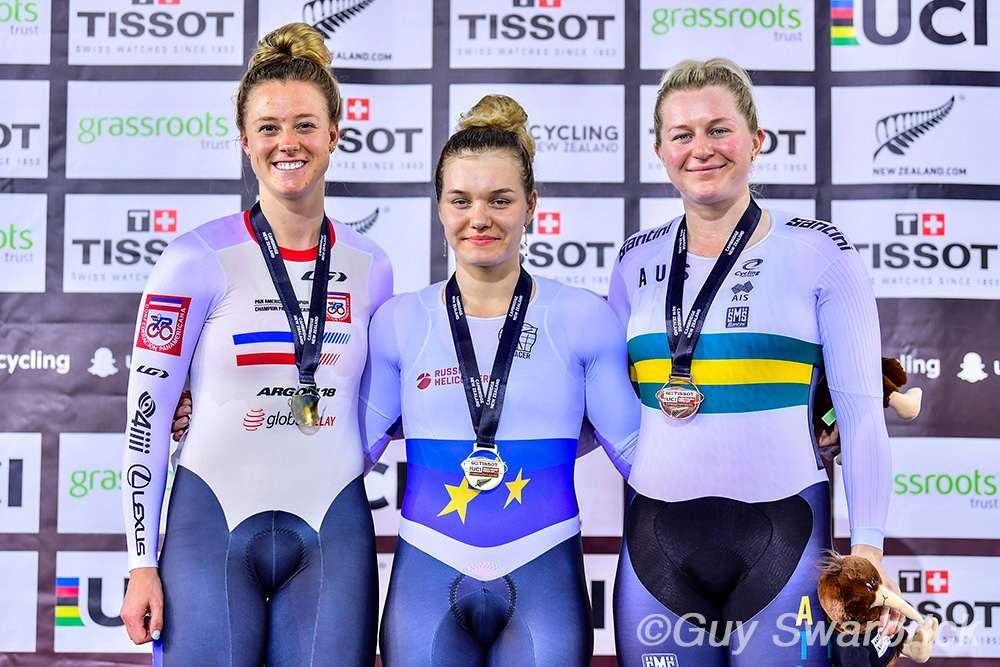 L to r: Kelsey Mitchell, Anastasiia Voinova, Stephanie Morton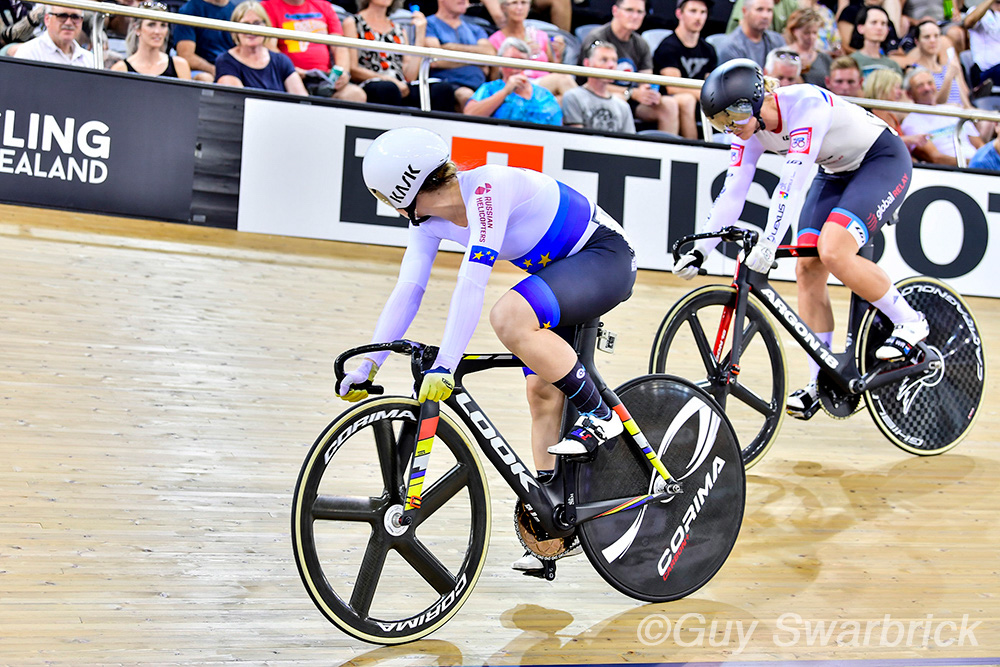 Kelsey Mitchell vs Anastasiia Voinova in Gold medal final
After qualifying second in the flying 200 metre with a time of 10.606 - only 0.069 seconds behind world championship silver medalist Stephanie Morton of Australia - Mitchell moved through the single ride one-eighth final to meet Jessica Salazar Valles of Mexico in the quarterfinals; losing the first ride but winning the next two, to move on to the semifinals. There, she went up against Daria Shmeleva, again losing the first ride before winning the next two, to move on to the gold medal final against Russia's Anastasiia Voinova, the European champion. Mitchell won the first ride, but lost the next two. Genest qualified third in her first World Cup of the season, but lost her quarterfinal matchup to Shmeleva in three rides.
1/4 Final: Lauriane Genest vs Daria Shmeleva
"I was happy to qualify second and set a PB [personal best]," said Mitchell. "I wanted to follow that up by getting on the podium, so I'm happy to be one place better [than last week]. I'm being super strategic and taking each round to three rides. It's really helping me gain more experience with racing. It makes it a lot harder, but in the long run it will be very beneficial. I'm just happy to be improving; every race I'm learning something, so getting a medal is just the cherry on top."

"I think the girls did a very great tournament," said Sprint coach Frank Durivaux, "it's amazing to see Kelsey at the same level after every sprint. I'm also really happy with Lauriane's 200 metres; she has returned to the high level. I'm expecting a lot of things from both of them, and they responded very well. For the men's Keirin, I think we did pretty well. Hugo needs to get some precious points for the next World Cup and the world championships, but as he gets in better shape [after coming back from injury in September], I think he can do well."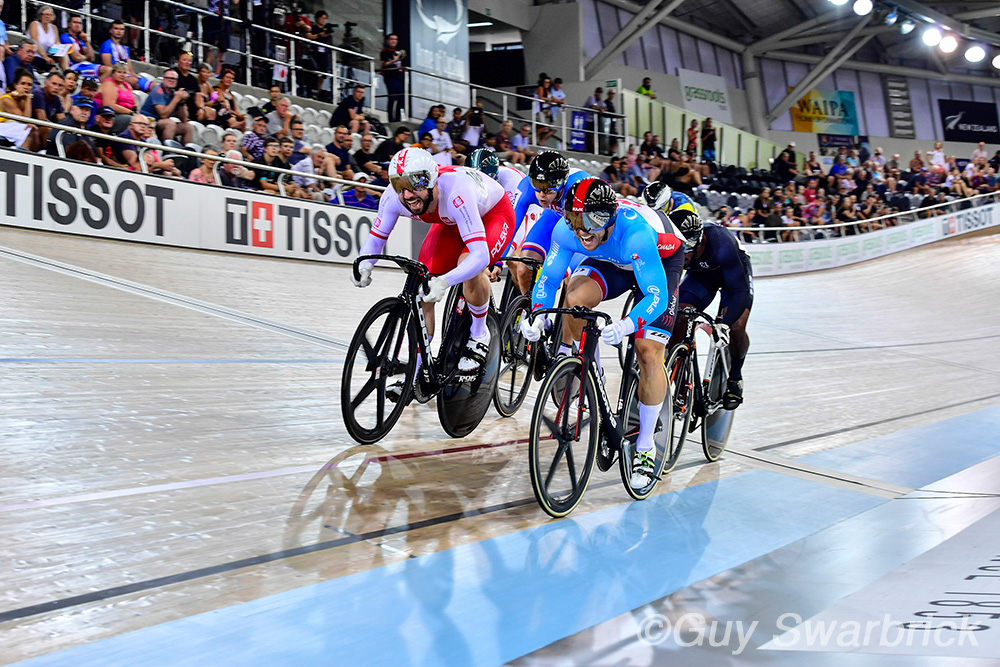 Hugo Barrette
In the men's Keirin, Hugo Barrette won his first round heat to move directly to the second round, while Joel Archambault went to the Repechage, where he finished second and did not advance. In the second round, Barrette finished fourth in his heat - one spot out of making it to the medal final. In the 7-12 small final, Barrette was fifth, to finish 11th overall.

In the men's Omnium, Michael Foley crashed in the first event - the Scratch Race - and did not finish all four events.