December 15/19 8:54 am - Silver Medal for Beveridge on Final Day of Brisbane World Cup

Posted by Editoress on 12/15/19

Canada finished off the fifth round of the Track World Cup on Sunday in Brisbane, Australia, with a silver medal for Allison Beveridge in the women's Omnium. It is the second medal for Beveridge and Canada at this event, adding to the bronze medal won on Friday in the women's Team Pursuit. Beveridge won the bronze medal in the Omnium at the previous round.

Beveridge finished in the top four in all four events, beginning with fourth place in the Scratch Race. She followed that up with second place results in both the Tempo and Elimination Races, and then third in the final Points Race. Jennifer Valente of the Unites States won the overall title with two wins and 139 points, followed by Beveridge at 127 points. Holly Edmondston of the host nation was third with 100 points.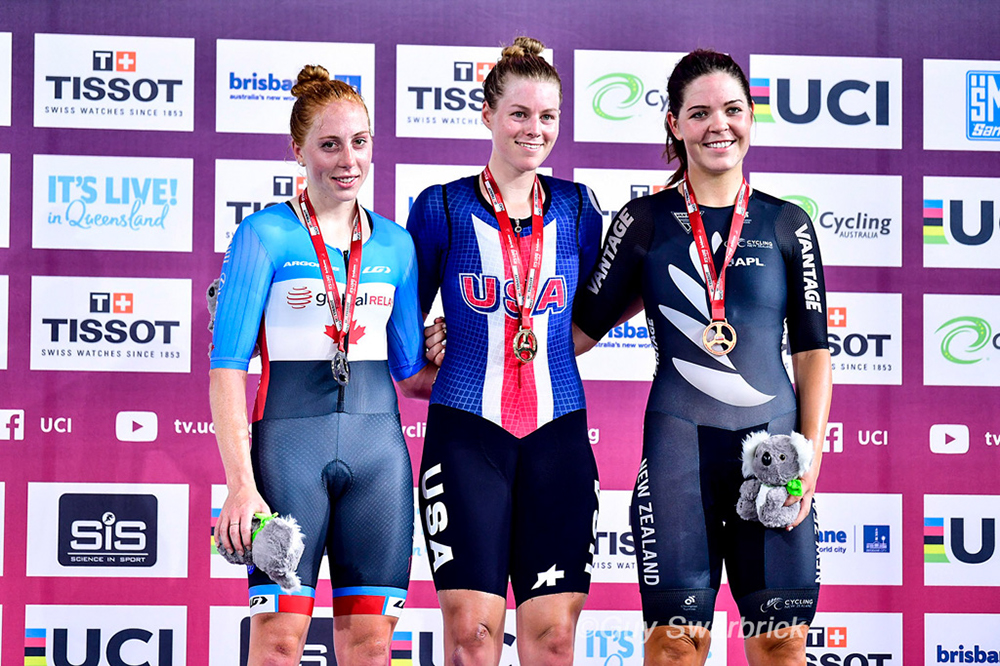 L tor: Allison Beveridge, Jennifer Valente, Holly Edmonston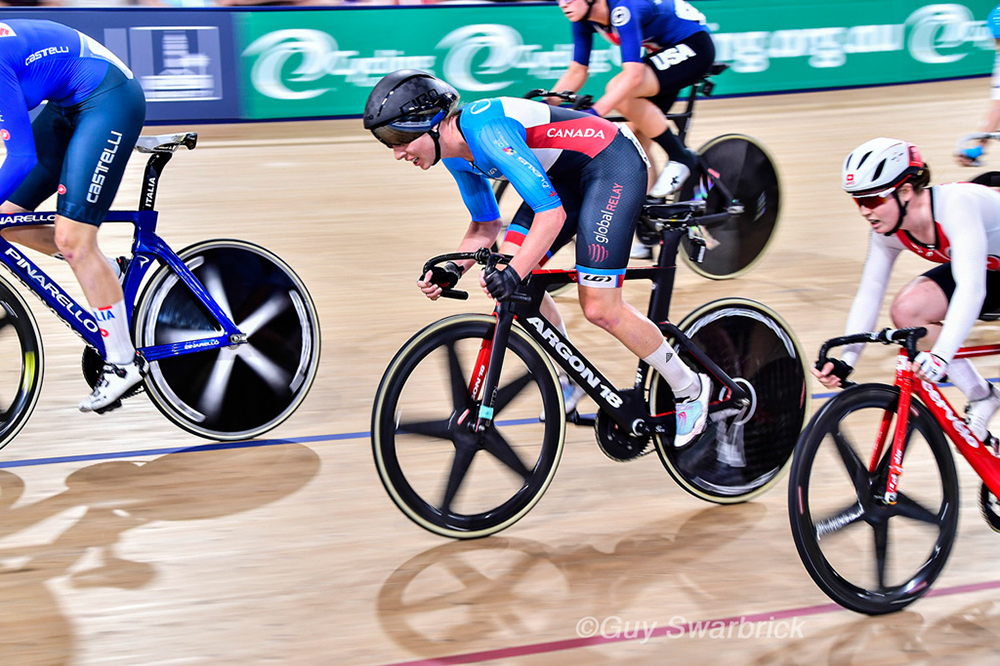 Allison Beveridge
"It's nice to come back and have a bit more consistency," said Beveridge. "Unfortunately, Netty [Annette Edmondson, Australia] went down in the Points Race when she was sitting in second. You never want to see one of your competitors go down like that. Even so, I'm a bit happier this weekend to put together some higher finishes and more consistent racing, and feel like myself on the bike."

In the women's Keirin, Canadian riders Lauriane Genest and Kelsey Mitchell both made the small final and finished 12th and 13th, respectively. Mitchell went straight to the second round after finishing second in her first round ride, while Genest had to go through the Repechage. In the second round, both missed the medal final by one spot, finishing fourth in their respective heats.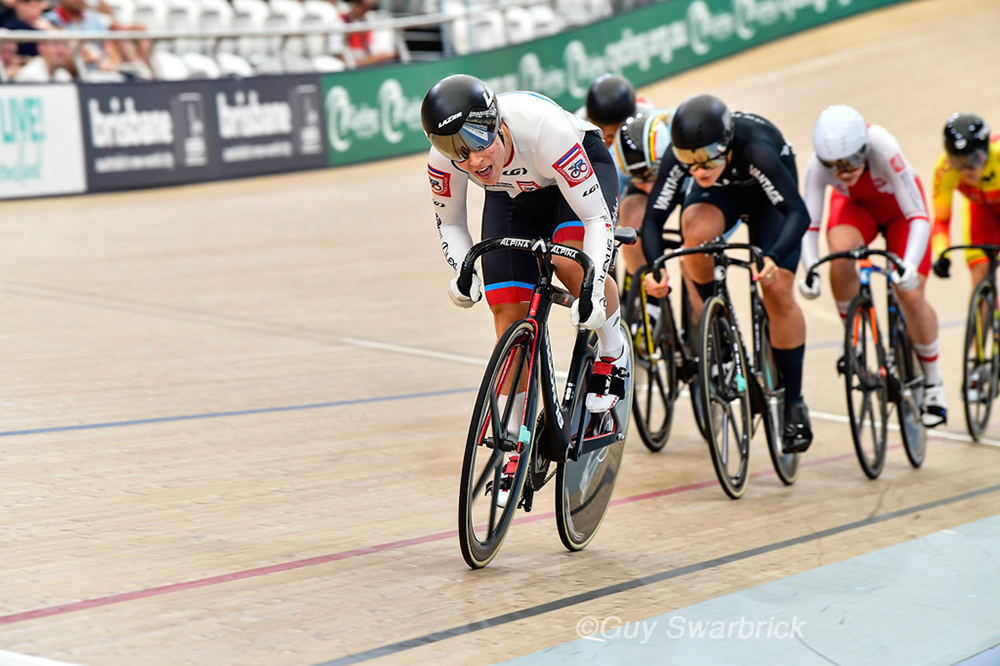 Lauriane Genest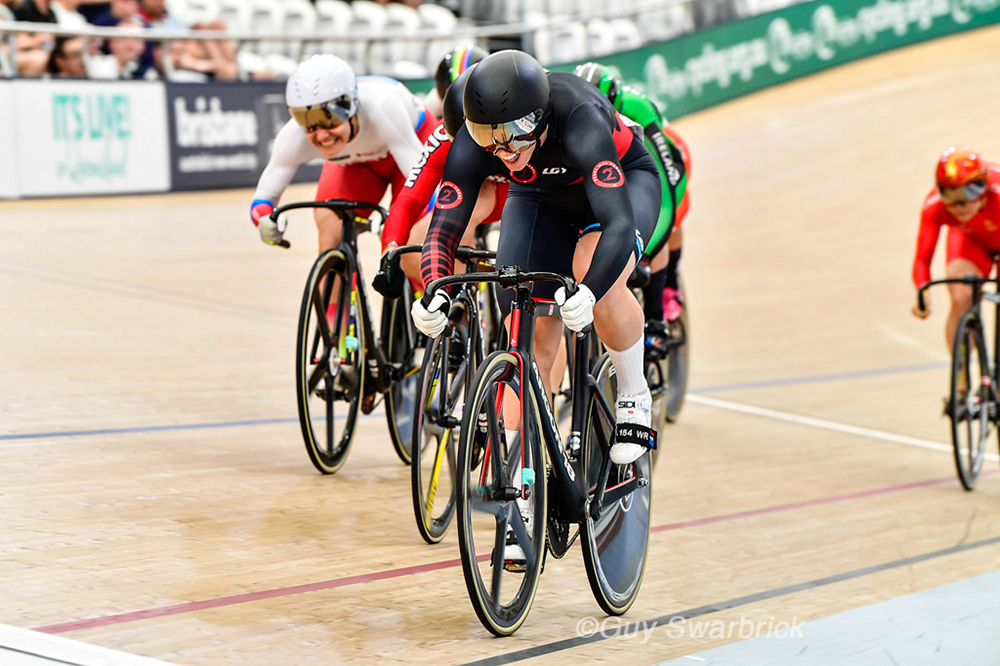 Kelsey Mitchell
Canada's two entrants for the men's Sprint - Hugo Barrette and Joel Archambault - finished 19th and 23rd respectively in qualifying, with Barrette setting a time of 9.844 seconds and Archambault 9.885 seconds. Neither advanced past the opening one-sixteenth round.
1/16: Joel Archambault vs Martin Cechman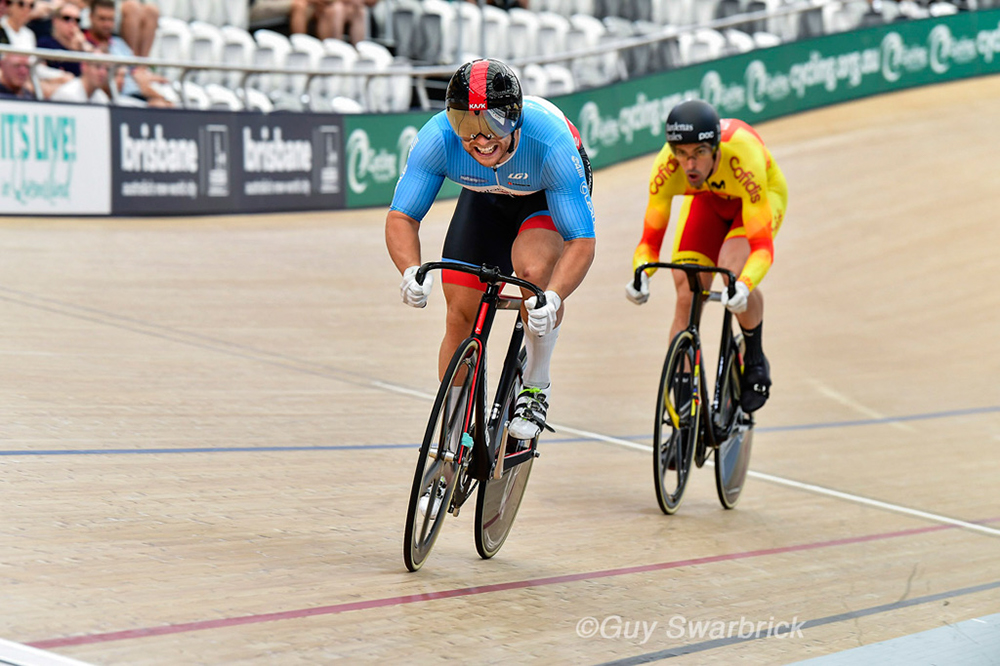 1/16: Hugo Barrette vs Juan Peralta Gascon
"I'm happy with the results at these two World Cups," said Archambault. "It's encouraging to see the improvement from last year. I was able to PB [personal best] both weekends in my 200m qualifier, so it's always nice to see [improvement]. Also, this weekend I qualified for the first time for the second round of the Keirin in a World Cup. So overall, satisfied with my racing."

Canada ends the three back-to-back World Cups with seven medals - three silver and four bronze.

Day 3 photo gallery

Track World Cup Brisbane: Day 3 results
Track World Cup Bribane: One Medal after 2 Days of Racing