December 15/19 10:48 am - GP Gatineau Cancelled for 2020 UPDATED

Posted by Editoress on 12/15/19

The organizers of the GP Cycliste Gatineau have announced that the event will not take place in 2020 due to financial issues. This race is one of the only UCI-sanctioned women's races in Canada, consisting of the Chrono Gatineau time trial and a road race, both UCI 1.1. It was scheduled for June 4-5 in 2020.

In a brief statement, Frédérique Moulin said: "The board of directors of the Grand Prix Cycliste Gatineau decided, at its last meeting, that there will be no Grand Prix Cycliste Gatineau, Chrono Gatineau and Fondos in 2020, for financial reasons."

Organizers hope to return in 2021.

The event has been held since 2010, with some of the top riders from around the world participating. Canada's Joelle Numainville was the first road race winner, while American Evelyn Stevens won the Chrono. Clara Hughes is the only Canadian to have won the Chrono, in 2011 and 2012. American multi-time world champion Amber Neben won the Chrono the most times - three - in 2016, 2018 and 2019. In the road race, Numainville, Denise Ramsden (2014) and Leah Kirchmann (2017 and 2019) are the Canadians winners, with Kirchmann the only rider to win more than once.
Leah Kirchmann said, "I am really sad to see the race cancelled for 2020. I always loved the racing in Gatineau and have fond memories from the event. I only missed one edition in the whole history of the race! It played an important role in giving Canadian riders experience racing in an international peloton on home soil. I hope the race is able to return in the future, as there is now a lack of UCI sanctioned women's races in Canada to help develop the next generation of riders."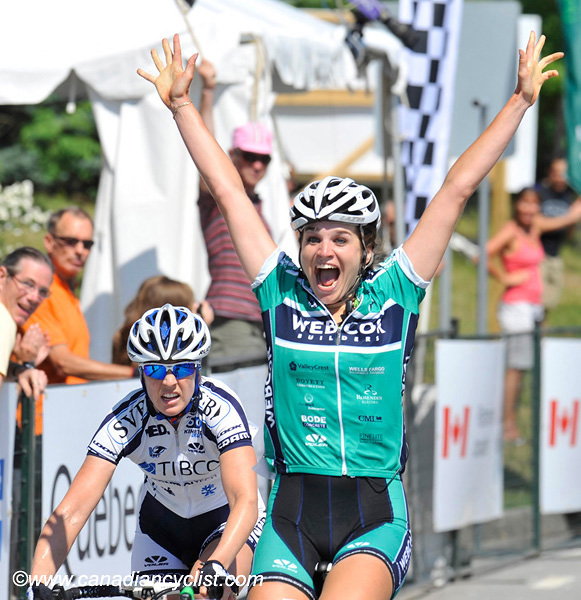 Joelle Numainville was the winner of 1st GP Gatineau Road Race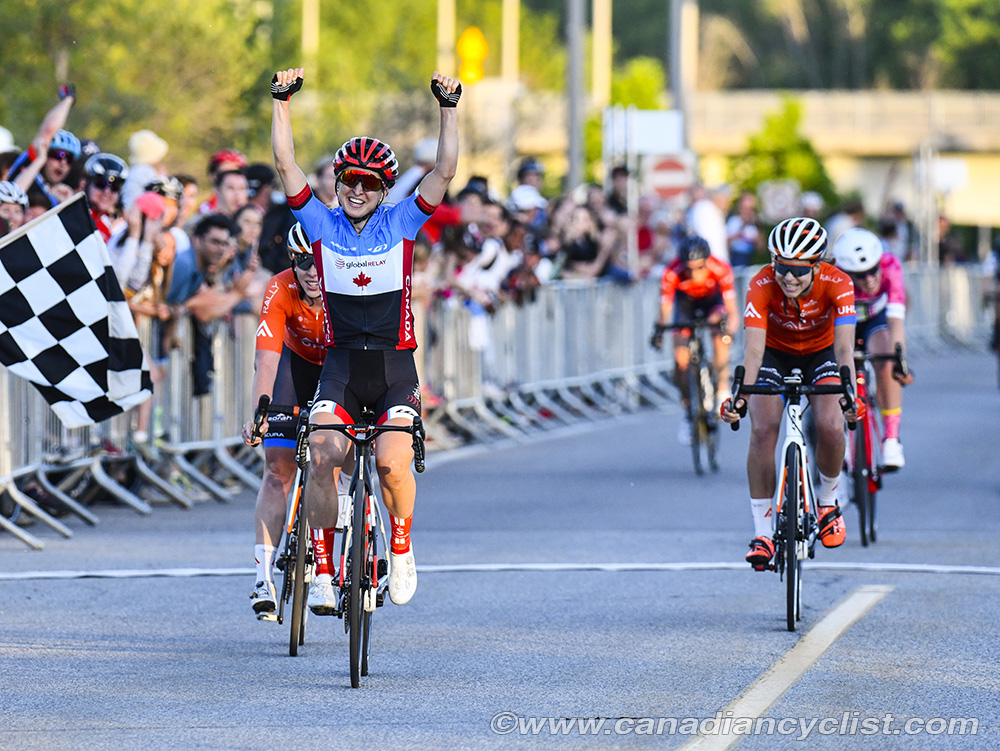 Leah Kirchmann winning 2019