January 23/13 12:19 pm - Ming Cycle Factory Tour

Posted by Editoress on 01/23/13

Canadian Cyclist was the only Canadian publication invited to attend a factory tour last fall in Taiwan, hosted by TAITRA, the Taiwan External Trade Development Council. TAITRA administers the Taipei Cycle show, the third largest bike industry show in the world (after Eurobike and Interbike), and the largest for manufacturers (Eurobike and Interbike are mainly for retailers). Here is one of our factory visits - to read the overview to our visit and access all the articles, go to the main page Here

Ming Cycle

Ming Cycle will be known to cyclists primarily for the Cannondale, GT and Mongoose bikes they build on behalf of Dorel. Ming also produces bikes for Look, and has introduced their own Strida brand of folding bikes (primarily for the Asian market).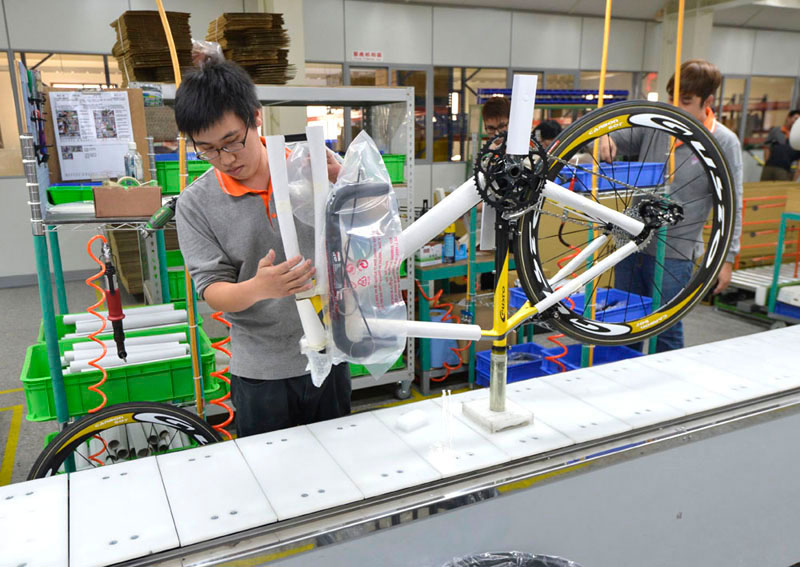 From its founding in 1989, Ming has grown to its current production level of 300,000 bikes annually. Three Chinese factories manufacture frames (80% aluminum, 20% steel), while the main factory in Taiwan that we visited does the painting and assembly (of both Chinese manufactured frames and other, higher end ones, produced elsewhere). Approximately 50,000 units annually are for the higher end market.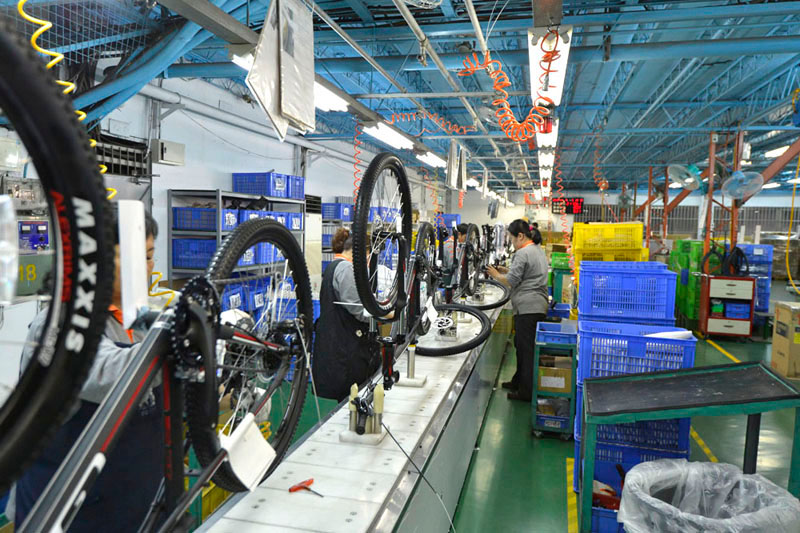 The two assembly lines and two painting lines are some of the most impressive I have seen, turning out 800 mountain bikes and 900 BMX bikes per day. They can fully assemble and box a bike for shipment in less than 30 minutes.

Photo Gallery

www.mingcycle.com.tw