April 22/09 11:30 am - Sombrio Announces 2009 Team Roster

Posted by Editoress on 04/22/09

All in common threads, the Sombrio Cartel, Girl and Am teams celebrate the luxury of dirt in style. This year's team fuses an eclectic mixture of progressive riding styles, personalities and nationalities.

"We have serious momentum going into 2009 and look to build upon that with regards to the team. The diversity of these fresh new faces, plus those returning should bridge big mountain, slope style and street riding." says President David Watson. "The cadence we are traveling with is exciting, and this is shaping up to be one action packed summer."

Rounding out the Cartel team includes 2008 Crankworx Best Trick Winner Greg Watts, Red Bull Rampage contender Graham Agassiz, Canadian National DH Champion Andrew Mitchell, Jordie Lunn, Rob Jauch, Ryan Berrecloth, Kamil Tatarkovic, XC rider Andreas Hestler and freeride pioneer David Watson.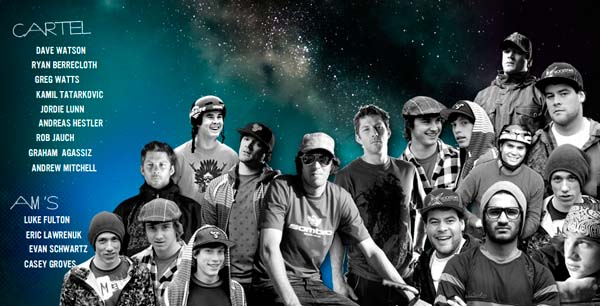 The Girls clubhouse welcomes back Claire Buchar and Kathy Pruitt. Watch for Claire on the World Cup Tour this year, Kathy at US Nationals and both of these ladies passing you in Whistler during Crankworx.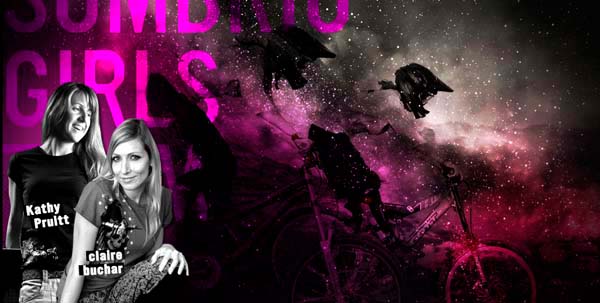 The grom's are growing up too, and there's is no doubt the evolution of bike lies in the hands of the next generation of phenom's! The Sombrio Am team plans to crank up the amplitude with fresh never seen before style. Check the local score cards for Casey Groves, Luke Fulton, Eric Lawrenuk and Evan Schwartz as they come to a contest near you.

"This years crew is simply excellent" says Sombrio Brand and Marketing Manager Andrea Kraft Costigan. "Having both Greg and Casey, the 2008 Crankworx best trick winners, is only a small glimpse as to what a team like this can accomplish".

Watch team members get rad via video, & scope never seen before pics on our team section. Read about worldly events at www.sombriohappenings.com
---
Related Photo Galleries
---