February 9/10 8:52 am - Win a Trip to Spring MTB Camp

Posted by Editoress on 02/9/10

Vancouver's Big Mountain Adventures and BC Bike Race have teamed up with Andreas Hestler, former Olympian and one of North America's most charismatic cross-country mountain bikers on a fun-filled spring training camp.

The 7-day camp starts in Las Vegas and travels to south-west Utah and spectacular riding areas like Gooseberry Mesa, Bootleg Canyon and Thunder Mountain. Beyond guiding participants on fantastic rides, Hestler will share his wealth of knowledge during daily sessions on riding skills and training techniques.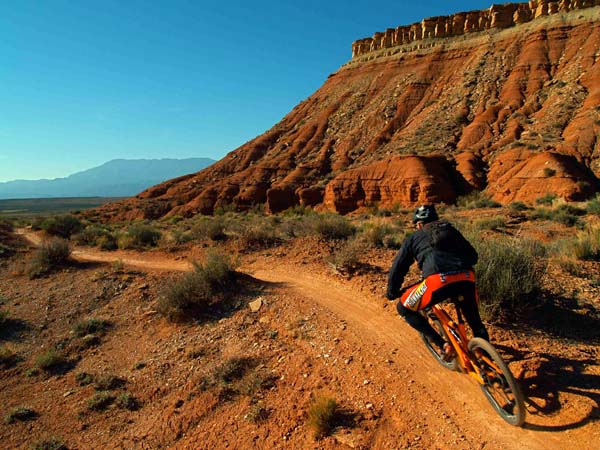 "Mileage and having fun are a top priority," says Hestler, "the trails in this area are like Moab on steroids, slick rock that winds and undulates with plenty of cornering and singletrack to practice skills and fitness."

How does the contest work? It's simple, send the best story of your biggest ride to info@ridebig.com. Words, photos, video, art – or any combination will do. Be creative, have fun.

Trip dates: March 28 to April 3, 2010

For complete contest information, click here: ridebig.com/biggestride.

For more information on the Vegas Spring Training Camp, go to ridebig.com/trip_usa_springtraining.php.

---
Related Photo Galleries
---