January 27/11 9:16 am - Kallisto-Wheels of Bloor Announces 2011 Cycling Team

Posted by Editoress on 01/27/11

The Kallisto-Wheels of Bloor Cycling Team is looking to the future with great ambition for the 2011 race season. From its humble beginnings as simply the Mazur Coaching Team, the club and race team has expanded its horizons for this season.

On board are new sponsors, including the new title sponsor Kallisto Custom Cycling Clothing. In addition, the team would like to welcome The John Trim Group on board as a new sponsor.

In the US, the team will be supported by the Mainline Cycling Club of Pennsylvania. The team's aim is to build on past seasons with new goals and objectives. The ultimate goal for the Kallisto - Wheels of Bloor Team is to turn professional in 2012. Both the men's and women's team will travel to Europe in 2011.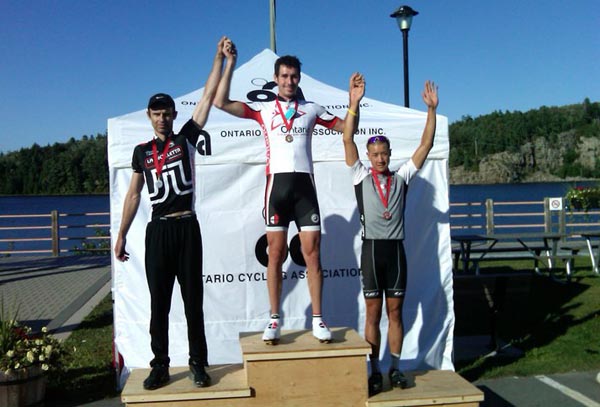 Derrek Ivey (centre) - 2010 Provincial Road Race Champion
The launch of the new team's website earlier this week outlines the sponsors, race calendar and team roster. The roster is comprised of experienced riders, but also gives the opportunity for up and coming riders to develop.

Throughout the season the website will be updated regularly with race reports and general updates with regards to sponsors and team activities. Furthermore, Mirek Mazur himself will provide the odd insightful training tip on the website from time to time.


2011 Kallisto – Wheels of Bloor Elite Men
Peter Mazur – 2000 Junior World Time Trial Champion, Former Pro Tour Rider
Mark Walters – 5 time Canadian National Road Champion, 2002 USPRO Champion
Derrek Ivey – 2010 Ontario Road Race Champion
Brandon Spencer – 2010 Junior Ontario Road & Time Trial Champion
Charles Bryer – U23 Men's National Team Member
Adrian Huemmer – 4 Time Manitoba Provincial Time Trial Champion
Andrew McCullough – Green Mountain Stage Race Winner
Matt Gallo
Bayden Pritchard
Jan Zak

2011 Kallisto – Wheels of Bloor Elite Women
Sigrid Ziegler – 3 time Canadian Speed Skating Champion, 2007 Irschenberg GP Winner
Sarah Rasmussen – 2010 Junior Ontario Time Trial and Track Champion
Cheryl Rondeau - 3rd in Ontario Cup 2010, 2009 Niagara Classic Masters Winner
Chelsea Parry – 3 time Junior Canadian Speed Skating Champion
Carolyn Cheng – 2010 Senior 3 Ontario Road and Time Trial Champion
Tara Kabatoff – 2010 Senior 3 Ontario Cup Winner

2011 Kallisto – Wheels of Bloor Master Women
Angela Lin
Shelly McKee
(below) Women's Team at training camp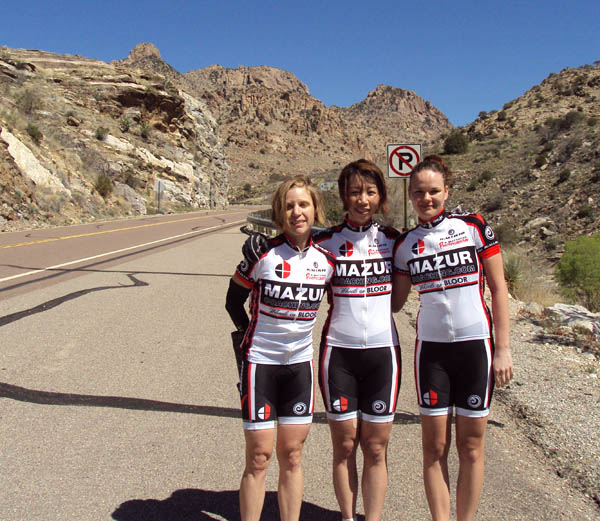 ---
Related Photo Galleries
---