November 15/11 10:39 am - Burnaby Velodrome Club November Youth Development Training camp report

Posted by Editoress on 11/15/11

On the Remembrance Day long weekend the Burnaby Velodrome Club and National Training Center hosted the second of eight National youth development camps to better prepare our Junior Athletes for international competitions in 2012 and beyond. The popularity of the camp was tremendous as it ended up being overbooked and with a wait list of over a dozen riders.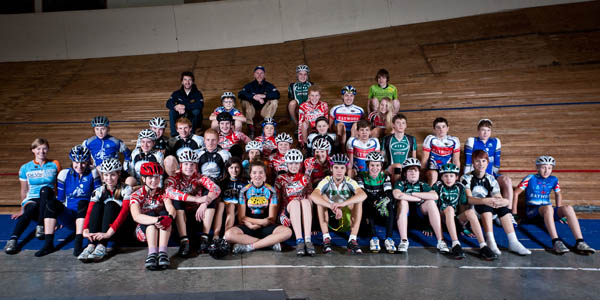 Group
The 38 participants ranged in age from twelve to eighteen and experience levels from completely new to track to Jr Pan Am medalists. Riders came from as far away as Saskatchewan, Alberta and of course BC.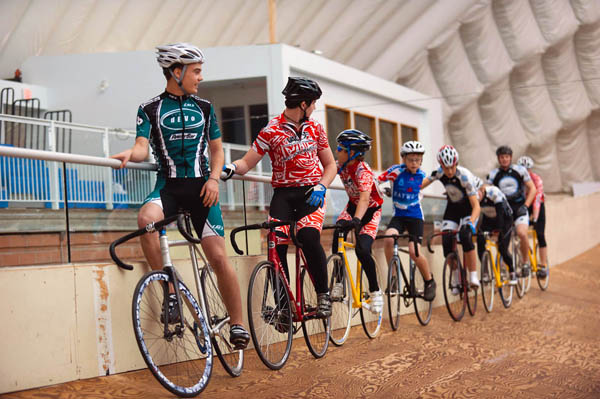 Riders at the rail
The clinic started on Friday morning, with a 2 hour skills and drills session that got all the riders up to speed and improvement on the skills for all the athletes and continued in the afternoon with another 1 hour session followed by spirited club racing that evening. All in all a good solid day of training and racing.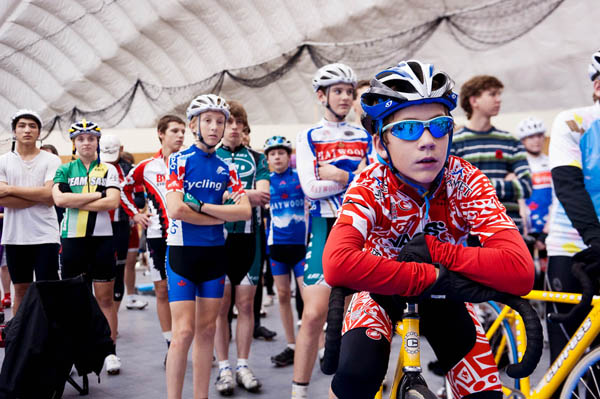 Riders attended clinics
On Saturday morning the third camp session set the stage for the start of the afternoon and evening Bare Bones weekend races. The racing continued until 10pm Saturday evening with the riders having to be up early for a 9am start to the Sunday final day of Bare Bones racing. Fields were at or near capacity for all categories including twelve strong in the Youth women's races and the 5 youth teams that contested two Madison's over the weekend races.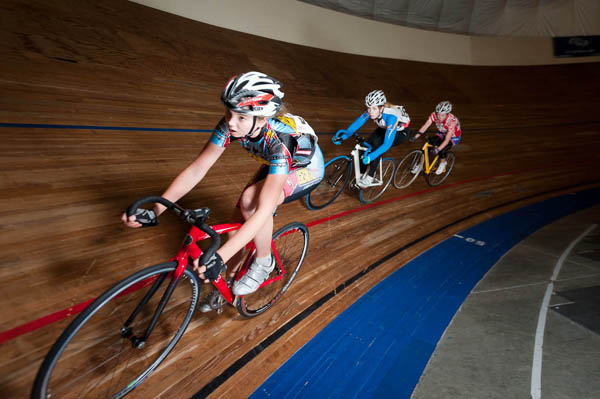 Women's skills session
The camp wrapped up on Sunday with endurance races in the morning with a spirited sprint tournament Sunday afternoon to finish off the 3 days of intense skills, training and racing. Many thanks to youth coach Rachel Canning, Cycling BC Junior coach Jeff Ain, as well as all the volunteers and sponsors Kicking Horse Coffee and Red Bull for making the entire weekend a huge success.
Courtesy Jeremy Storie
All photos by Tony Hoare
Madison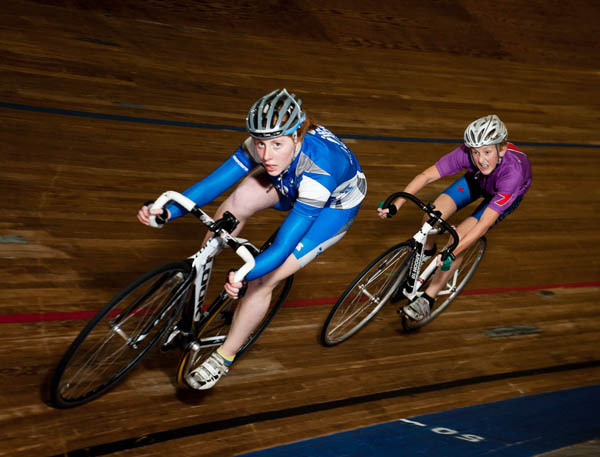 ---
Related Photo Galleries
---