April 9/12 13:22 pm - Good Friday Road Race - Women's Race report

Posted by Editoress on 04/9/12

Good Friday Road Race, Season Opener 2012, Flamborough, ON

The Good Friday Road Race, first race of the Ontario Cup series, is notoriously known for its cold temperatures and rainy/snowy skies. This year however, the skies were blue and temperatures well above freezing – wind and dust were the main atmospheric conditions of the day. Under race direction by Jenny Trew, Stevens Racing p/b The Cyclery had Sara Byers and Carrie Cartmill on the start line of a 23 person field.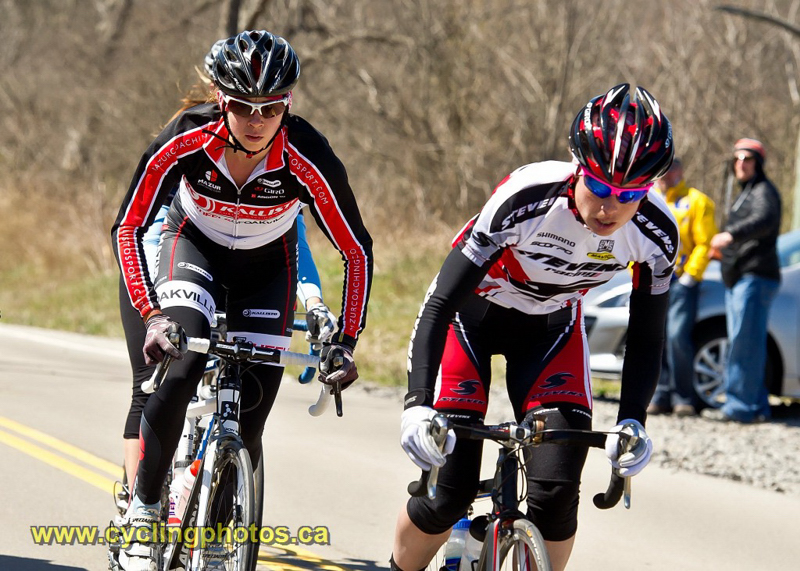 A hard pace up the third hill of the course split the pack, with seven racers in the front group, including myself. Despite efforts to shake some of the group, everyone hung on until the end. It was a fast finish, with the line being 300 from the last corner. I chose to stick closer to the front, as the two Team CHCH racers played the finish really well, taking turns attacking and pulling hard around the last corner. However, the winning sprint for first and second place came from behind, and third place was all that was left in my legs. Sara practiced patience in the main bunch and opened up a 3 second gap in taking the field sprint!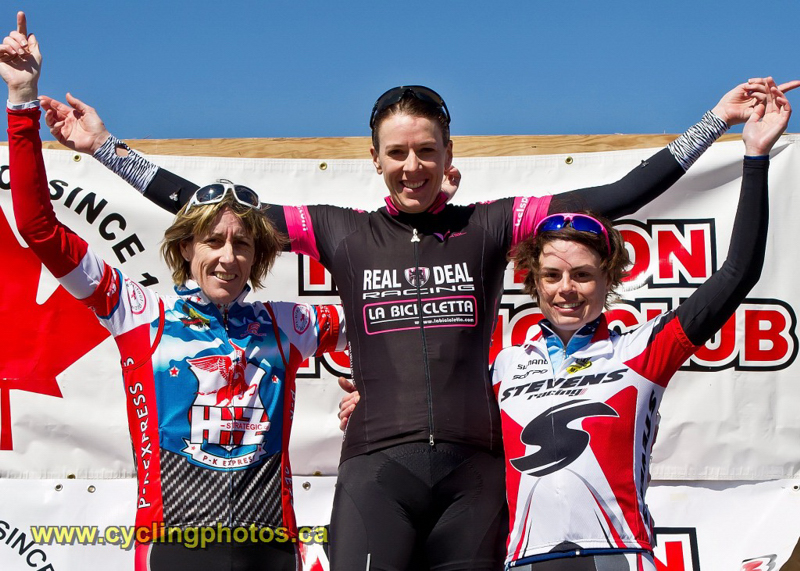 After a long cool-down ride, the team debriefing session finished with the sharing of a large gold-foil-wrapped milk chocolate Easter bunny that had been earned on the podium – a delicious way to end the first race!

Next up for the team is the Calabogie Classic on April 22nd.

Report by Carrie Cartmill, Stevens Racing presented by The Cyclery
---
Related Photo Galleries

Good Friday Road Race April 6/12 - April 6/12, Flamborough, ON


Elite Men
Elite Women
---