March 6/13 18:52 pm - Jeremy Storie Celebration

Posted by Editoress on 03/6/13

Greg Descantes attended the Celebration remembering Jeremy Storie last weekend, and sent along the following words:

There were about 250-300 people in the room. Lots from the triathlon as well as cycling community. We had photos of Jeremy blown up and posted around the room and next to the podium was a 3x4 foot shot of Jer, arms up, taking the victory at Harris Roubaix in 2004. On a table at the side of the room was another big blow up of Jer leading the peleton along the dyke the year before. Some extra photos were on the table along with a dEVo jersy and a sign in book for folks to register.

Greg also recorded some of the tributes that were made, and the audio file is available Here. The file will be available for download until March 16, 2013 15:21 PDT.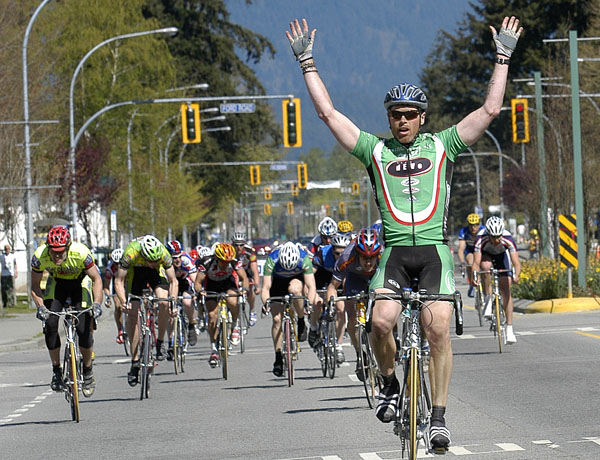 Jeremy Storie winning the Roubaix in 2004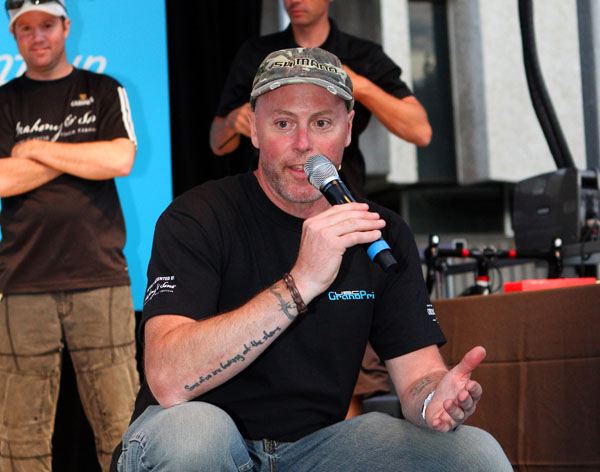 Announcing at the UBC Grand Prix in 2011
---
Related Photo Galleries
---