March 15/14 13:39 pm - Clara Hughes Heads Through Southwestern Ontario on Big Ride

Posted by Editoress on 03/15/14

Day 2 of Clara's Big Ride saw Clara Hughes head from Hamilton to St Thomas, Ontario, in gusty winds and snow flurries, with temperatures hovering around the freezing mark for the 150 kilometre ride. We saw Clara for a few minutes as she was escorted through Brantford, sporting her usual big smile, and waving to everyone. Follow Clara's Big Ride.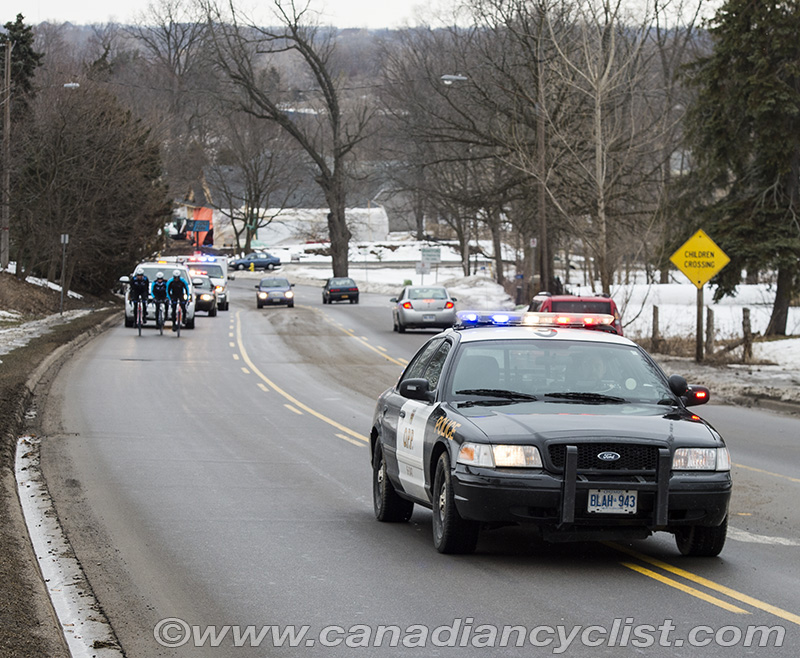 OPP escort with riders in distance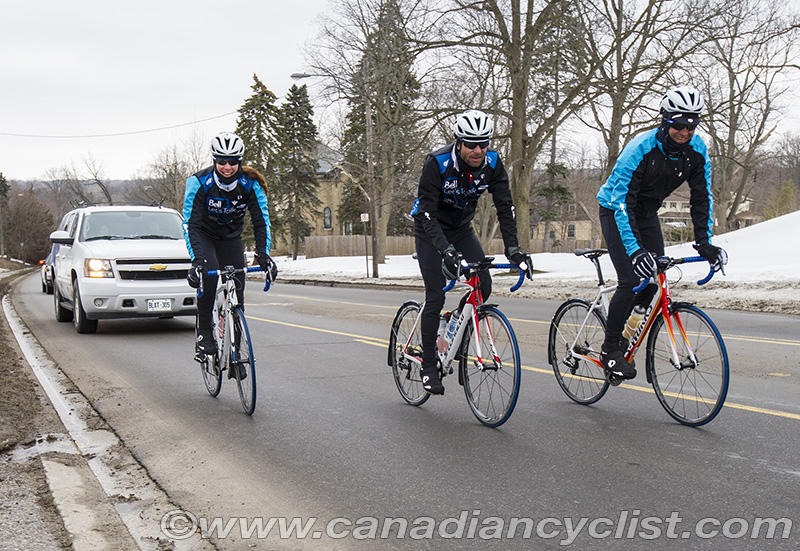 Passing through Brantford today - L to R: Clara, Burke Swindlehurst and Peter
We also have a gallery of images from the 'test event' held in Oshawa and Whitby last week (March 6th), which started with a talk by Clara with the students at Clara Hughes Public School in Oshawa, about the issues and stigmas surrounding mental health that face a significant proportion of the Canadian population. The ride ended at Impala Bicycles, the bike shop in Whitby owned by Glynn Walters, father of former pro rider Mark Walters. Mark will be joining Clara for a significant portion of her 12,000 kilometre ride around Canada.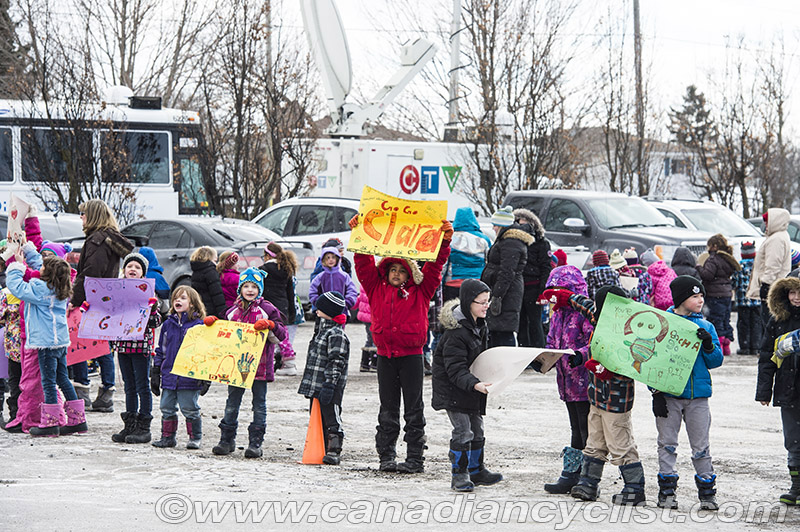 ---
Related Photo Galleries
---