June 5/14 6:52 am - Downhill World Cup Action Resumes This Weekend

Posted by Editoress on 06/5/14

The Downhill Mountain Bike World Cup resumes action this weekend after a six week break, with Round 3 in Fort William, Scotland, home to some of the most passionate fans in the world for the gravity scene.

Fort William is one of the longest and most physically demanding courses on the World Cup circuit, requiring riders to have the technical skills to handle the rocks and jumps, and the endurance to pedal all the way to finish.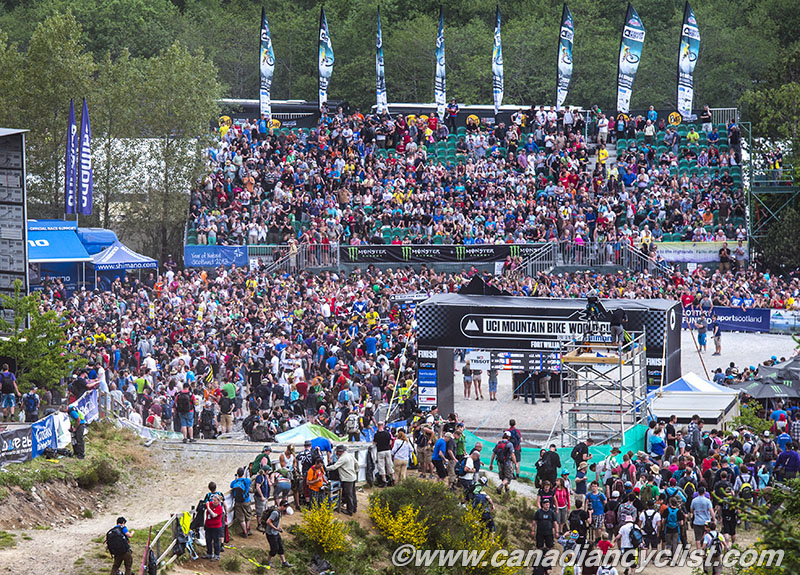 Fan attendance at Fort William is always high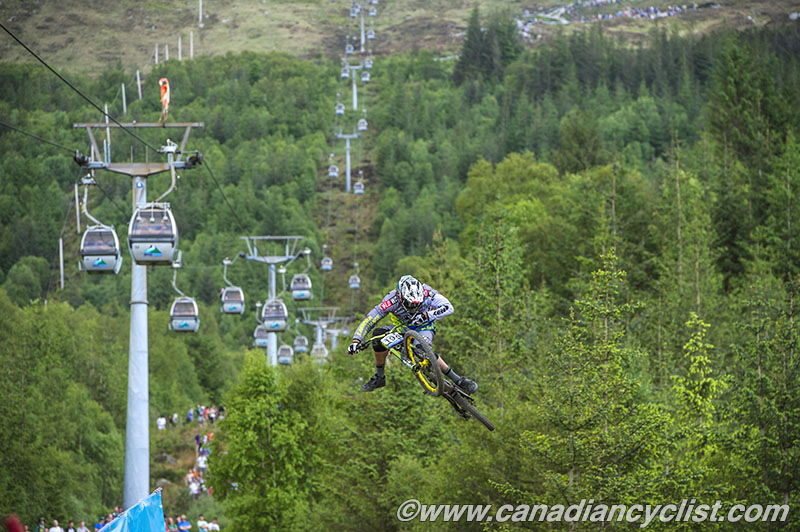 The women's race will see a continuation of the battle between two British riders that have dominated the season thus far - world champion Rachel Atherton (GT Factory Racing) and her young rival Manon Carpenter (Madison Saracen Factory). Each has won once and finished second once, leaving them tied atop the standings with 450 points apiece. Fort William will break that tie. Last year, Atherton won for the first time at Fort William, beating none other than Manon Carpenter.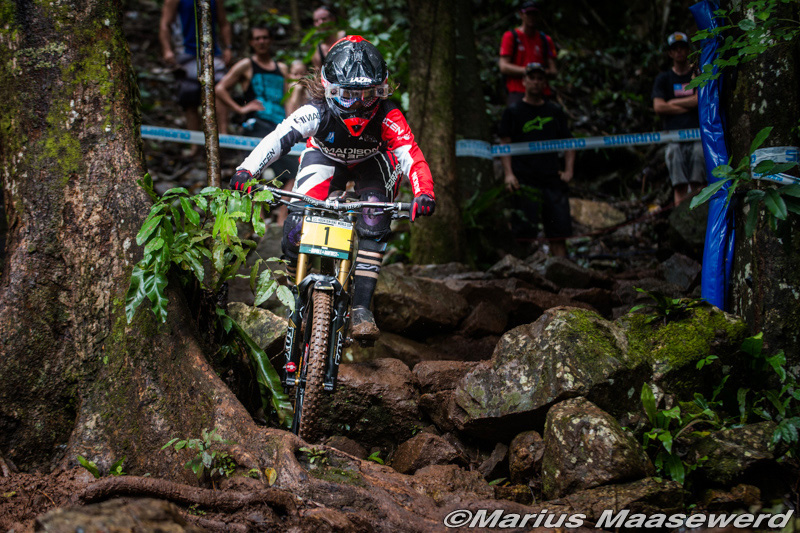 Manon Carpenter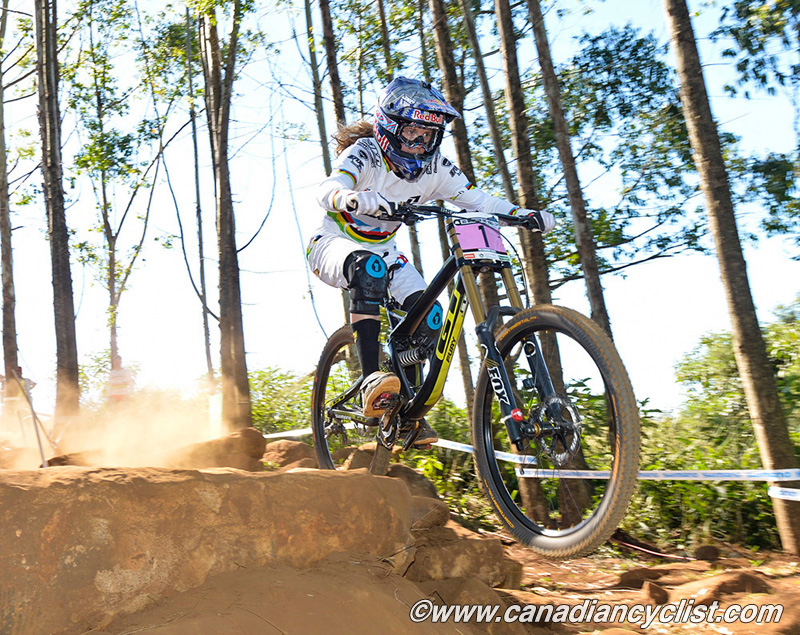 Rachel Atherton
Others to watch for include the French threats Myriam Nicole (Commencal/Riding Addiction), currently third in the rankings and Emmeline Ragot (Lapierre Gravity Republic) in fourth.
Canada has four women entered - national champion Micyala Gatto (Pivot Factory DH), Casey Brown (Bergamont Hayes), Miranda Miller and Jaime Hill.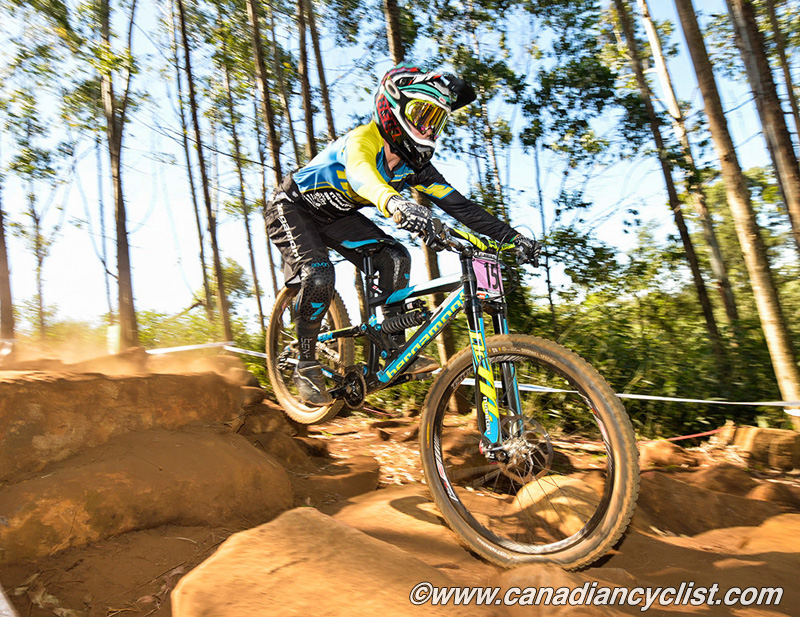 Casey Brown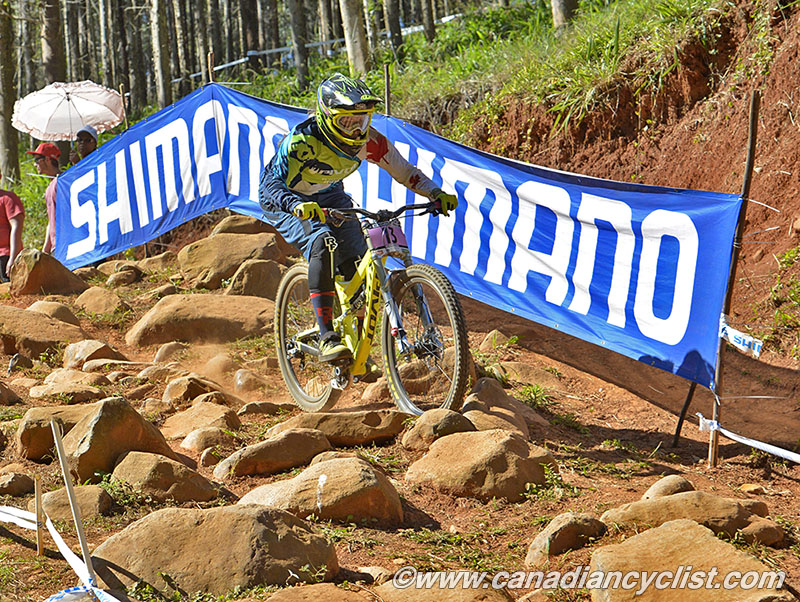 Micyala Gatto

On the men's side, the question is whether Aaron Gwin (Specialized Racing DH) can continue the return to form he has shown at the first two rounds this season. Gwin was the dominant rider in the men's field until last season, when he struggled all year. However, he announced his return to contender status by winning Round 1 and finishing third in Round 2, to lead the World Cup standings with 415 points.

Second to Gwin is Gee Atherton (GT Factory Racing), who won Round 2 this season, and also won at Fort William last year. However, Atherton is not alone in the list of riders who could challenge Gwin. Returning to action after surgery kept him out of the first two rounds is the 2013 World Cup winner, Canada's Steve Smith (Devinci Global Racing). Smith is an unknown factor coming into this event, since he has not raced thus far - is he fully recovered and racing fit?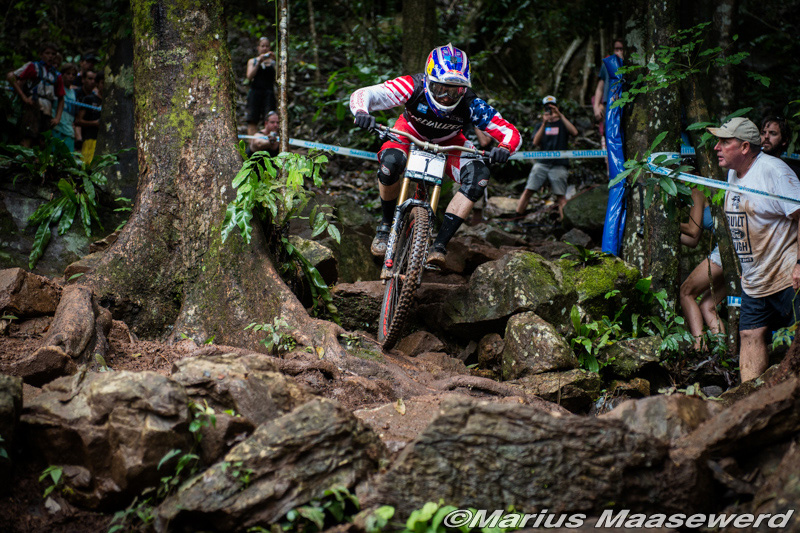 Aaron Gwin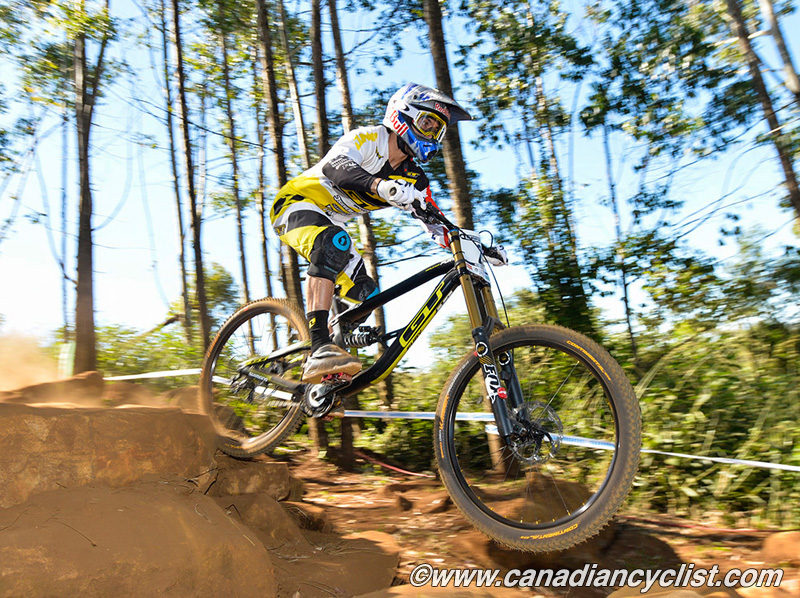 Gee Atherton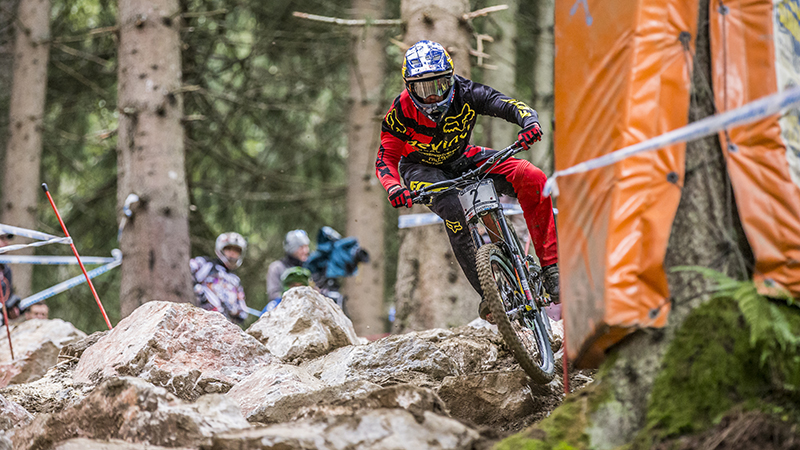 Steve Smith returns in Fort William after early season injury

Others to watch for include former Fort William winners Sam Hill (ChainReactionCycles.com/Nukeproof) and current world champion Greg Minnaar (Santa Cruz Syndicate), as well as Sam Blenkinsop (Lapierre Gravity Republic) - third in the standings - and Neko Mulally (Trek World Racing), fourth in the standings.

Canada has six other men on the start list for Elite men (in addition to Smith) - Forrest Riesco, Kyle Sangers, Remi Gauvin, Kirk McDowall, Mark Wallace and Matt Beer.

In the Junior men, Canada has Jack Iles.

The action begins Saturday with the Qualification run, followed by the World Cup Final on Sunday.
---
Related Photo Galleries
---