June 25/14 15:32 pm - Road Nationals: Canada's Best Women Cyclists will be in Megantic

Posted by Editoress on 06/25/14

Numainville Will Not Defend

A new Canadian Champion will be crowned as Numainville not racing to defend her titles

The 2014 Global Relay Canadian Road Cycling Championships road races will feature the best Canadian women on two wheels, and a large group of professional and amateur cyclists will take to the streets of Lac Mégantic to showcase the strength and power of women cycling in this country.

Joëlle Numainville (Optum Pro Cycling p/b Kelly Benefit Strategies) displayed an exceptional showcase of talent last year, winning both the Canadian Championships in the time trial and the road races. However, Numainville will not be racing this year, opening the door to this powerful group of women to crown a new Champion.

Denise Ramsden (Optum Pro Cycling p/b Kelly Benefit Strategies) will be looking to repeat her win from 2012 on the same circuit after taking off with Clara Hughes on a two-woman breakaway finishing in a sprint to the finish line. Ramsden will have two teammates with her in Leah Kirchmann, the defending Canadian Criterium Champion, and Annie Ewart.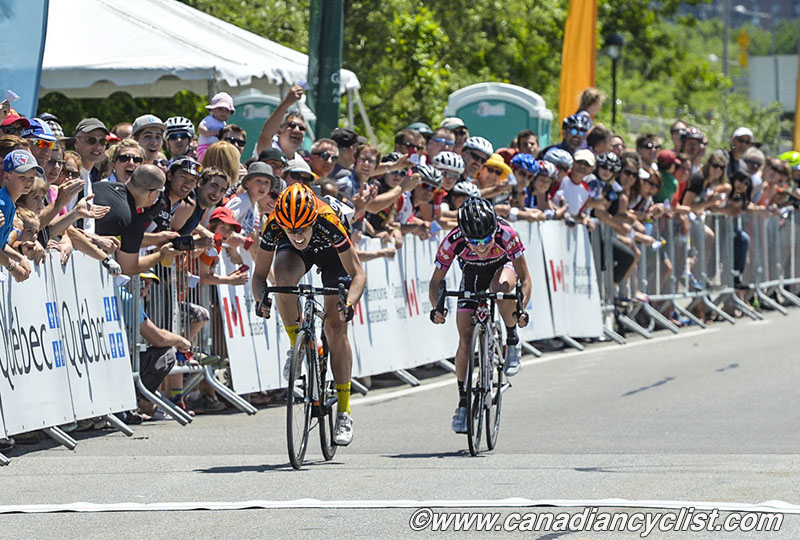 Denise Ramsden winning the 2014 Gatineau GP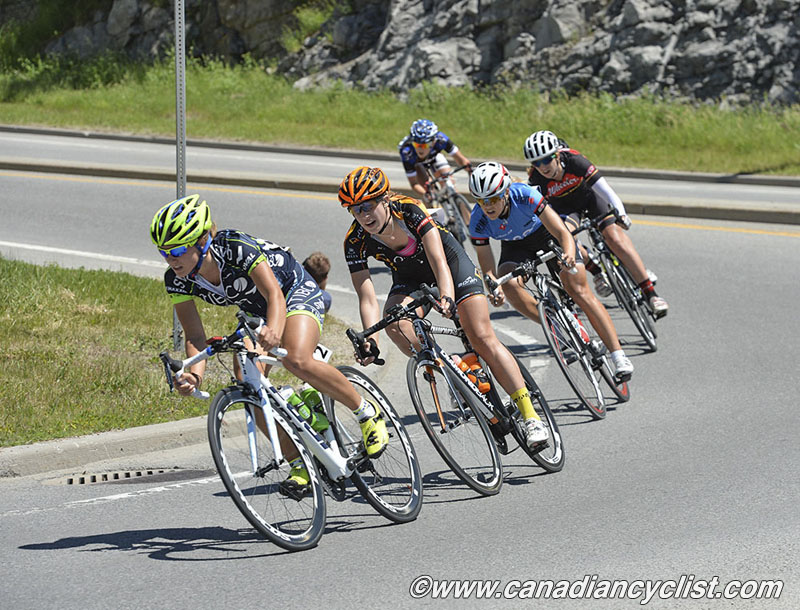 Jasmin Glaesser leading the final break in Gatineau GP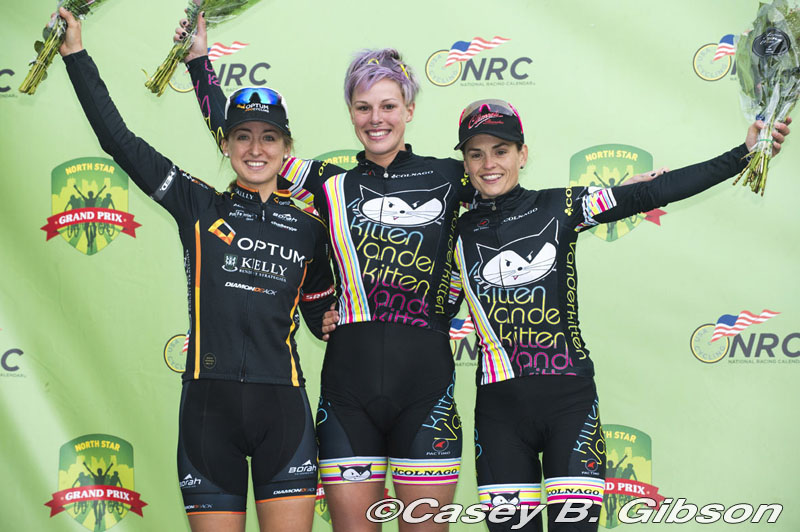 Leah Kirchner (left) and Gillian Carleton (centre) on the podium at the Northstar GP
Olympic medallists from track cycling Jasmin Glaesser (Team TIBCO-To The Top) and Gillian Carleton (Team Vanderkitten) will be looking to make some gains. Glaesser was fourth in the women's road race in 2012 on a similar course, while Carleton is having a stellar season with her new team. The two women continue their track preparations with the women's team pursuit, a team that will attempt to defend its Pan-American Games record in Toronto 2015 and improve on its bronze medal from the London 2012 Olympic Games.

Lex Albrecht (Team Twenty16 Pro Cycling) with a recent second place in Philly and 4th in the Gatineau GP, is a serious contender to grab the Canadian Champion jersey.

There will be a few teams with larger representations, such as SAS-Mazda-MACOGEP-Specialized, Team Red Truck Racing, Stevens-The Cyclery and Team NCCH-DEC Express.

The women's road race will take place on Friday, June 27th.

Time Trial
To kick start the 2014 Global Relay Canadian Road Cycling Championships on Thursday in the time trial race, expect Anika Todd (Team TIBCO-To The Top), Jasmin Glaesser, Denise Ramsden and Annie Ewart and Leah Kirchmann to rise and contend for the top honours. These strong women are proven time-trialists and raced well in the event in 2013.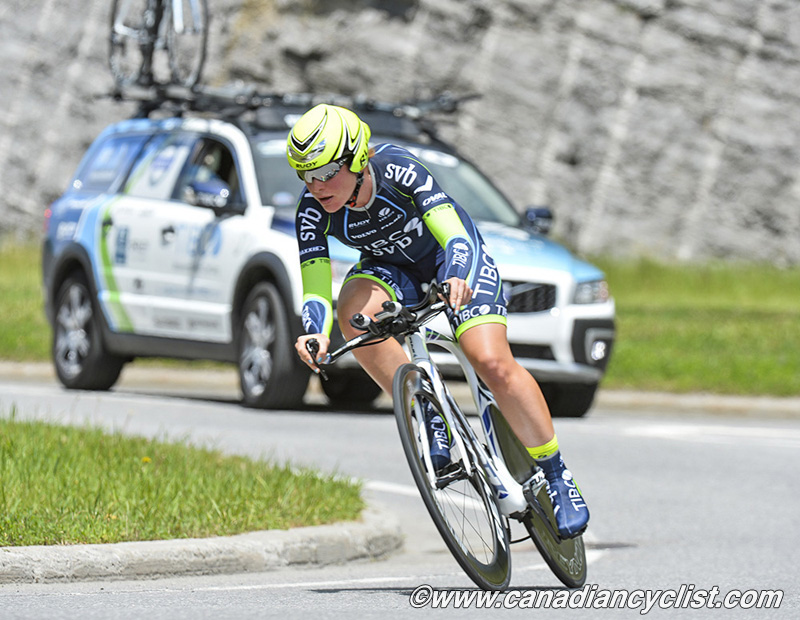 Anika Todd

Also to watch will be Canada Games Champion in the women's time trial Annie Forman-Mackay (Team Stevens-The Cyclery), Alizée Brien (Team TIBCO-To The Top), and the 2013 junior time trial Canadian Champion Kinley Gibson (Team Trek Red Truck).
Cycling Canada press release
---
Related Photo Galleries
---