February 11/15 17:28 pm - Gautier Nominated for Laureus World Sports Award

Posted by Editoress on 02/11/15

The Canadian Paralympic Committee is thrilled to congratulate Paralympic cyclist Shelley Gautier on the announcement today of her nomination for the prestigious Laureus World Sportsperson of the Year with a Disability Award, recognizing sporting achievements in 2014.

The 2015 Laureus World Sports Awards winners will be revealed at a ceremony in Shanghai, China on April 15th. Gautier (born in Niagara Falls, Ontario, and resident of Toronto) is a five-time world champion in the tricycle T1 class. She will make the trip to China with training partner Alan Greer.

"Thank you so much," said an elated Gautier, currently training in Florida. "It is now real and I believe it. I want to make more opportunities for disabled people in sport."

The Laureus World Sports Awards are billed as the top international honor for athletes world-wide. Gautier is the only Canadian nominated this year across all six Laureus categories, which include: Sportsman of the Year, Sportswoman of the Year, Team of the Year, Breakthrough of the Year, Comeback of the Year, Action Sportsperson of the Year and Sportsperson of the Year with a Disability.

For the complete list of nominees, visit Laureus Nominations

In the 15 years of the Laureus Awards, the only other Canadian to be nominated for an award in the athlete with a disability category was wheelchair racer Chantal Petitclerc in 2003.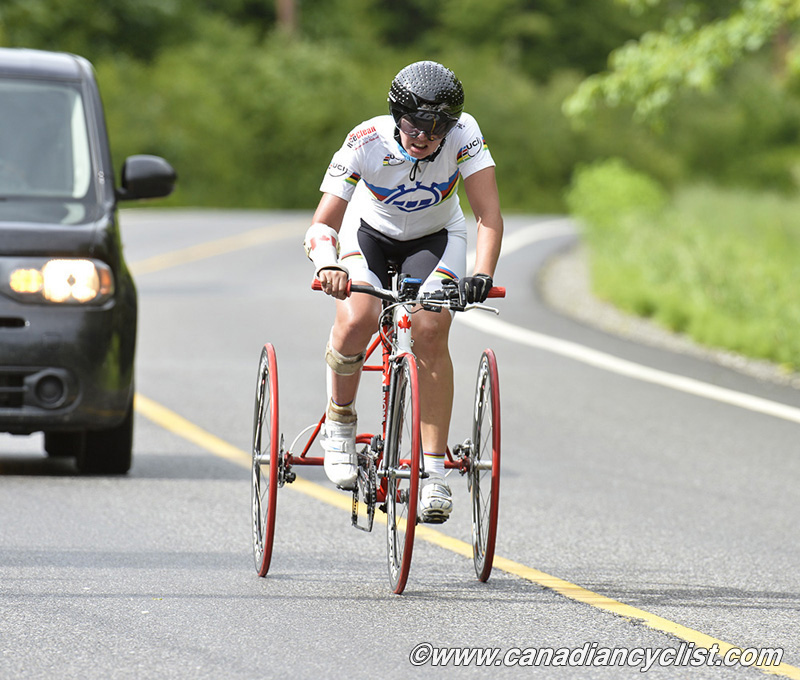 2014 National Championships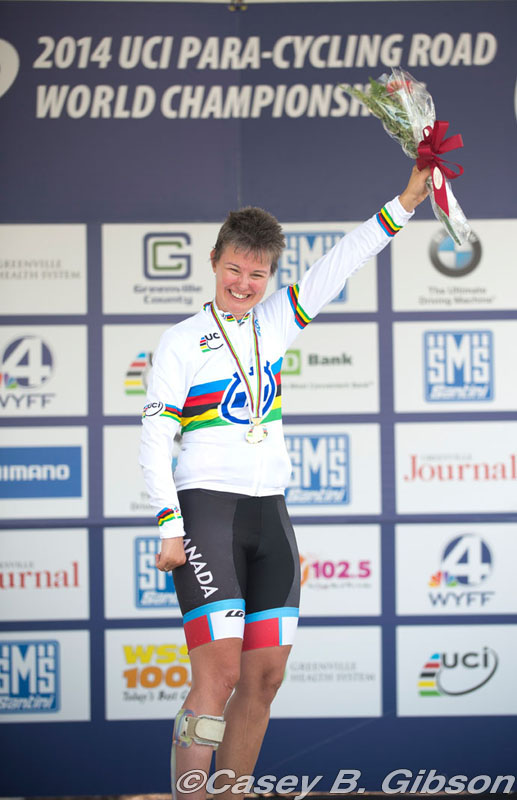 2014 Para-World Championships
Gautier was the first female tricycle T1 rider on the international scene in early 2009. Since then she has won five consecutive titles at the UCI road world championships. A silver medallist at the Guadalajara 2011 Parapan American Games and London 2012 Paralympian, she is training full-time for the Toronto 2015 Parapan American Games and Rio 2016 Paralympic Games.

In November 2014 Gautier was named Female Cyclist of the Year by the Ontario Cycling Association.

"Shelley is not only leading the world in her cycling events, she is also a wonderful ambassador for Paralympic sport," said Gaétan Tardif, President of the Canadian Paralympic Committee. "She continually engages new athletes and new coaches to create even more opportunities for athletes with a disability. Congratulations to Shelley on this well-deserved honour."

In 2001, Gautier was in a mountain biking accident and suffered a severe head injury, leaving her in a coma for six weeks. She now leads an independent life as a hemiplegic (with paralysis on one side of the body). Before her accident, Gautier was a practicing physiotherapist and knows the importance of keeping physically active. She has applied this knowledge and experience throughout her own recovery.

Within a year she was back on a bike again and by 2007 she was racing 50 kilometres. Off the bike, Gautier volunteers at the University of Toronto's Anatomy Department. She helps teach health professionals and shows them that despite her disability she can teach anatomy and cycle for Team Canada. Gautier holds degrees in physical education and physiotherapy from the University of Western Ontario and the University of Toronto.
---
Related Photo Galleries
---